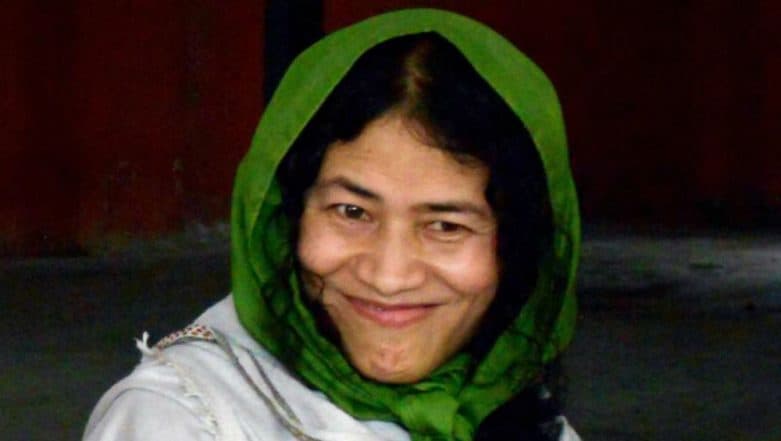 Imphal, May 13: Irom Sharmila, Manipur 'Iron Lady', gave birth to twin girls on Mother's Day on Sunday at Cloudnine hospital in Bengaluru. The civil rights activist, known across the globe for her 16-year hunger strike against the Armed Forces Special Powers Act (AFSPA) in Manipur, became a mother of two kids at the age of 46. According to reports, the twins, born to Sharmila and her British husband Desmond Coutinho, have been named as Nix Shakhi and Autumn Tara. The twins were born a minute apart from each other, the hospital authorities said. Irom Sharmila: Facts to Know About Manipur's Iron Lady.
The activist gave birth to twins through a C-section delivery at the hospital's Malleswaram branch at 9. 21am on Sunday. While, Nix Shakhi weighed 2.16 kgs, Autumn Tara weighed  2.14 kg. According to reports, the Cloudnine Group of Hospitals' spokesperson said Sharmila was still recovering and photos of her and the babies would be out soon.
Sharmila had married her British partner Desmond Anthony Bellarnine Coutinho in 2017. The couple had got married at Kodaikanal, a hill station in Tamil Nadu, on August 17, 2017. The 46-year-old activist had ended her hunger strike against Armed Forces (Special Powers) Act on August 9, 2016 after 16 years of fasting. Sharmila was just 28 years when she began to fast in protest at the time of Malom Massacre, in which 10 civilians were killed in Imphal Valley of Manipur by Assam Rifles jawans on November 2, 2000.