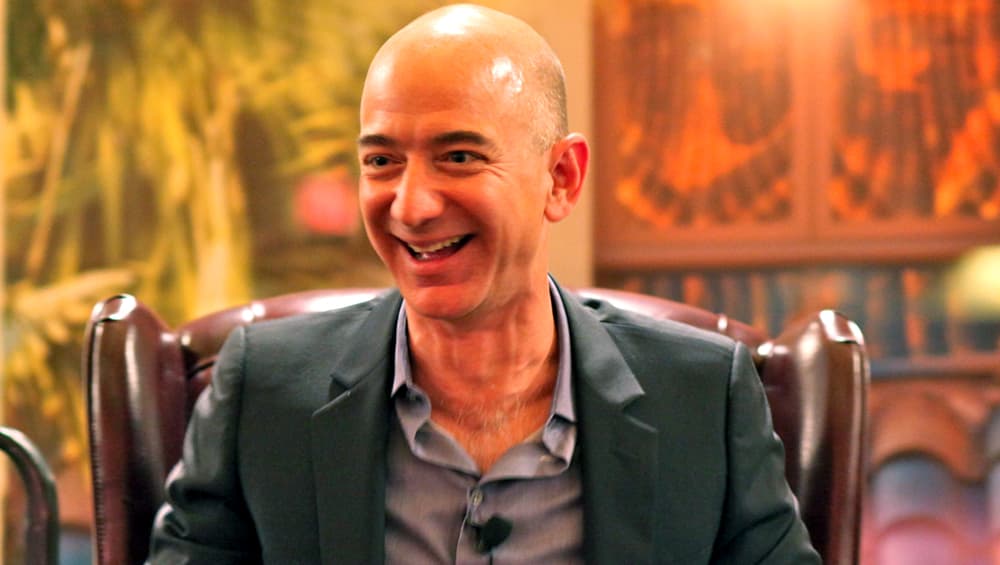 New Delhi, January 15: Amazon Chief Executive Officer (CEO) Jeff Bezos landed in the national capital on Tuesday on a three-day official trip to the country. The news, however, was not welcomed by several small traders across 300 cities who planned protests, claiming the e-commerce giant has affected the local retail market.
Bezos during his stay will attend a company event in the city and is also likely to meet senior government officials. He is also likely to meet Prime Minister Narendra Modi and other top officials. Amazon CEO posted a video on Tuesday, where he is seen wearing an Indian attire and paying tributes to the memorial of Mahatma Gandhi at Rajghat. He took to Twitter to describe Gandhi as someone "who truly changed the world". Jeff Bezos Visits Rajghat After Arrival in India, Says 'Mahatma Gandhi Truly Changed The World'.
Bezos is expected to attend SMBhav – an event focussing on small and medium businesses in India - slated for January 15 and 16 in the national capital. On Monday, Competition Commission of India (CCI) issued an order where it mentioned that e-commerce giants Flipkart and Amazon will be probed over their deep discounting practices, the exclusive brand launched and preferential treatment which they have allegedly offered to certain mobile phone sellers.