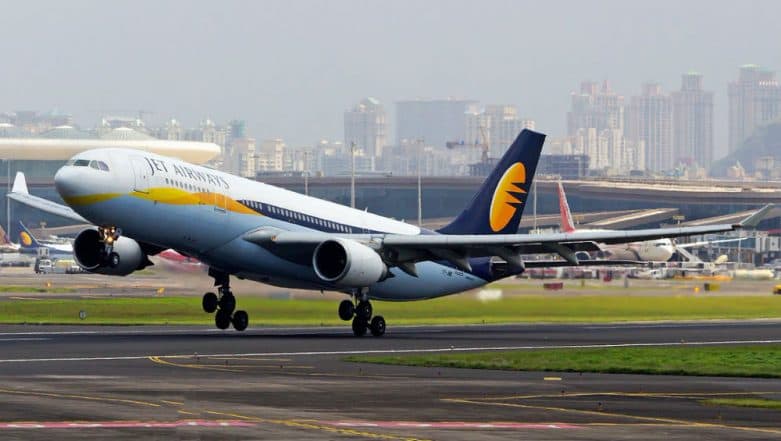 New Delhi, May 14: Jet Airways' Chief Executive Officer (CEO) Vinay Dube resigned from his charge with immediate effect on Tuesday. His resignation came a day after the exit of the company's Chief Financial Officer (CFO) Amit Agrawal. With the top two officials leaving, prospects of reviving the grounded airline appears to be bleak.
Both Dube and Agarwal resigned due to personal reasons the airline said in a statement today, without specifying whether they would be replaced by other officials.
Jet Airways stopped its operations last month, and is currently under the management control of State Bank of India-led consortium of lenders following a debt-restructuring plan. Several top executives and board members have quit the airline in the past few days.
Former Chief Election Commissioner Nasim Zaidi resigned from his position as Non-Executive and Non-Independent Director on the airline's board citing personal reasons and time constraints.
Independent Director Rajshree Pathy and top executive Gaurang Shetty have also quit the board. Jet Airways Chairman Naresh Goyal and his wife Anita holding 51 per cent of the equity resigned from the board on March 25, and transferred control to the lenders.
Jet Airways was suffering bruising competition from low-cost airlines, fluctuating crude prices and a weak rupee.
The cash-strapped airline suspended all its operations on April 17, after it failed to secure an emergency aid of Rs 1,500 crore from state-run lenders. The grounding of Jet Airways rendered around 16,500 employees jobless.
(With ANI inputs)