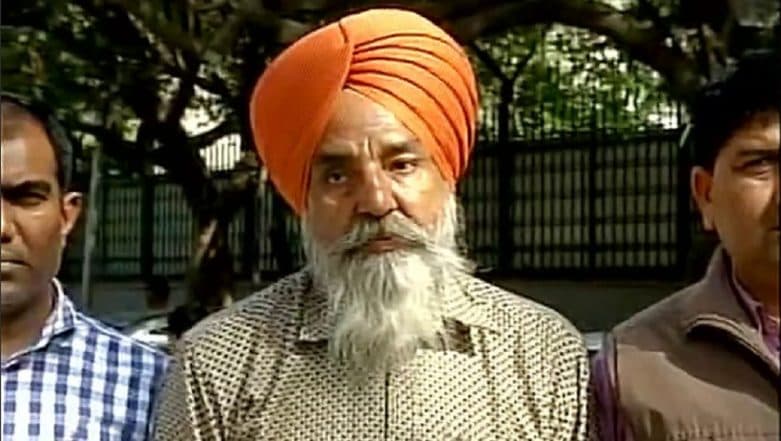 New Delhi, March 14: Delhi police on Tuesday arrested a 53-year-old member of the Khalistan Commando Force (KCF). He was identified as Gursewak Singh Babla. According to police, Babla was planning to reconstitute the group on the instructions of KCF's current chief Paramjeet Singh Panjwar, who is residing in Pakistan. "Gursewak was planning to re-constitute his organization on the instructions of the KCF chief based in Pakistan and was in touch with other militants lodged in jails in India," Deputy Commissioner of Police Bhisham Singh said. Khalistan Liberation Force Chief Harminder Singh Mintoo Dies of Cardiac Arrest.
Babla was also involved in over 50 terrorist activities. He was arrested by the Crime Branch on a tip-off on Tuesday night when he came to meet a contact at the Inter-State Bus Terminus (ISBT), the DCP added. As per the police, it was found that he was in regular touch with some Pakistan-based Khalistani militants. Khalistani Terrorists Planning Car Bomb Attack on Parliament House: Report.
He was lodged in jail for over 26 years in different cases. He escaped twice from police custody in Delhi and Rajasthan, the officer said. In 2017 also the KCF member was arrested by Delhi Police in 2017 under the Arms Act. Babla was a resident of Raikot village of Punjab's Ludhiana district and once was a close aide of Jarnail Singh Bhindranwale, who was killed in an encounter by security forces in 1984.