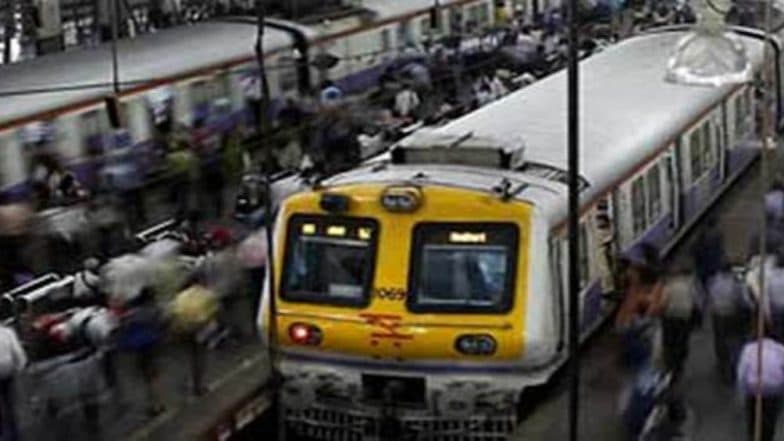 Mumbai, December 13: Local trains on Central line will be disrupted during the wee hours for five days due to mega blocks starting tonight. In order to install a new Route Relay Interlocking Panel, the Central Railway will carry out mega blocks between Dadar and Matunga railway stations that will affect movements of local trains during late night and early morning.
The mega blocks will start around midnight and go on till around 5 am every day till Monday, December 17. Due to mega blocks, slow local trains will be moved to the fast track between Byculla and Vidyavihar, skipping Vidyavihar, Currey Road and Chinchpokli stations. A total of 14 trains will be cancelled and 14 short-terminated at Kurla. Below is the complete schedule of mega blocks on Central line:
First Mega Block on 13-14 December: From 12:50 am to 5:00 am.
Second Mega Block on 14-15 December: From 12 midnight to 5:00 am.
Third Mega Block on 15-16 December: From 11:15 pm to 6:00 am, from 12:15 am to 4:45 am at Dadar terminus.
Fourth Mega Block on 16-17 December: 1:15 am to 6:00 am, from 12:15 am to 4:45 am at Dadar terminus.
Fifth and last Mega Block on 17-18 December: 12:45 am to 4:30 am.
Among the five mega blocks, the longest one will be carried out on Saturday, from 11:15 pm to 6:00 am. The Bhusaval-CSMT passenger and Pune-CSMT Indrayani Express will be cancelled on Saturday and Sunday due to the mega block.