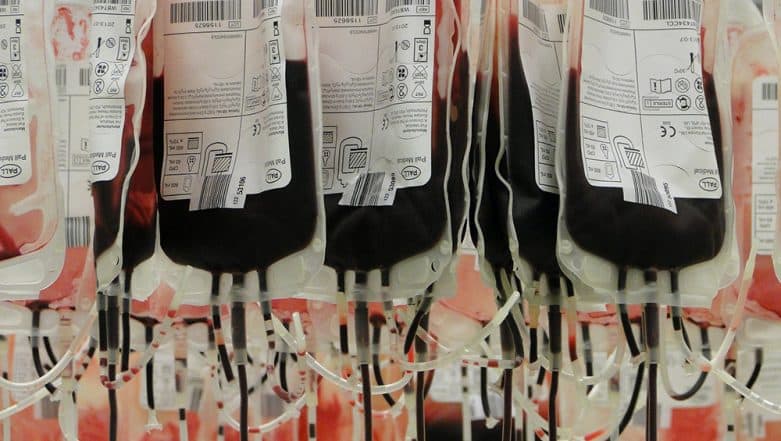 Bhubaneswar, November 27: The blood bank employees in the state of Odisha have gone on a strike from today, Tuesday, over the demand that they be granted the status of permanent government  employees.  A report in The Times of India mentioned that the agitation has been launched from the MKCG Medical College, Berhampur district in Odisha.
About 200 employees, including junior staff and clerks have also participated in the agitation, said the reports.
Jeebananand Patnaik, secretary of Odisha State Blood Bank Employees Association was quoted by the paper saying that a month's time was given to the government to fulfill the demand of the blood bank employees.
However, the government did not respond to the demands on time and hence the employees are forced to go on a strike.
Employees of the blood bank in the state did not report to work on Monday and participated in a sit-in agitation in Bhubaneswar.
Patnaik added that many employees working at the blood banks have been employees for 20 years and were promised that they would be regularised and considered permanent government employees thus making them eligible for proper pay-scale and other benefits.
But there has been no word from the government over the demands of the employees to make them full-time and thus they are now forced to go on a strike, added Patnaik.
On being asked about the inconvenience caused to the patients due to the strike, Patnaik said that 500 units of blood belonging to different blood groups has been stocked at the MKCG Medical College which shall be enough for the next two days.
However, Patnaik said that the situation will worsen after that if the strike is not resolved and government does not pay heed to the demands of the employees. Patients suffering from haemophilia, thalassemia and sickle cell will be affected the most as blood transfusion  is required regularly for such patients.