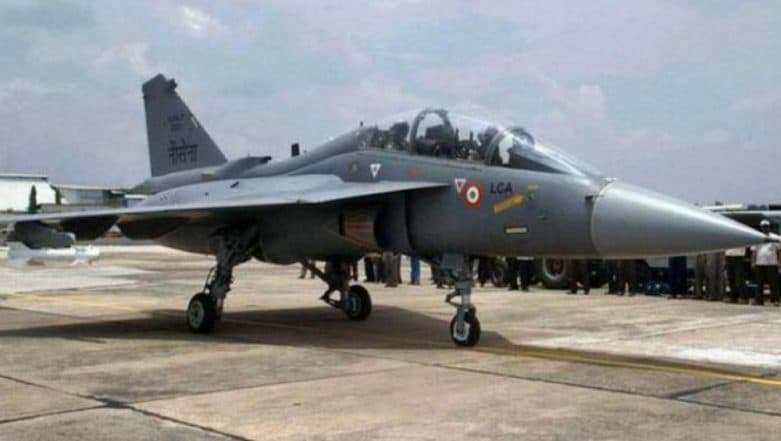 New Delhi, February 7: The Public Accounts Committee (PAC) headed by Congress leader Mallikarjun Kharge slammed the Ministry of Defence and the Indian Air Force over the delay in implementing the Air Combat Maneuvering Instrumentation System (ACMI) with the existing IAF fleet. The committee presented a report in Parliament on Tuesday. In the report, it said that by the time the IAF fleet is modified to accommodate the system, half of the system's shelf life would have expired. Rafale Deal: CAG Report on Pricing Not Examined by PAC, Modi Govt Tells Supreme Court; Requests to Correct Verdict.
According to the committee, the delay was a result of lack of planning by the MoD and the IAF and an extra expenditure to the tune of Rs 10.35 crore had been incurred because of the excess flight trials. The committee noted that the integration flight tests were to be completed in 15 days, but the vendor took as long as 43 days, with 84 additional sorties. The panel also questioned why Transfer of Technology was not included in the contract. The system provides an electronic replay of combat sorties for post-flight debriefings. Rafale Deal Verdict: Mallikarjun Kharge Should File Affidavit or Review Petition in Supreme Court, Says Subramanian Swamy.
The IAF had explained to the committee that such a debriefing conducted earlier was a manual and tedious process, reported The Economic Times. A debrief of a typical sortie where eight aircraft were fighting together would take about eight hours. The system comprises static and mobile ground stations and external pods, among other equipment. The system has been installed on 363 fighter jets, including Su-30 MKI, Mirage 2000 and MiG-27. Rafale Deal: 'CAG Report on Pricing Not Shared With PAC', Rahul Gandhi Questions 'Foundation' of Supreme Court Judgment.
Israel's BVR System Limited provided this system to India. The procurement was done in two stages and comprised of 100 pods, five static and three mobile ground stations, costing Rs 167 crore. The contract was signed in two stages in 2007 and 2010.