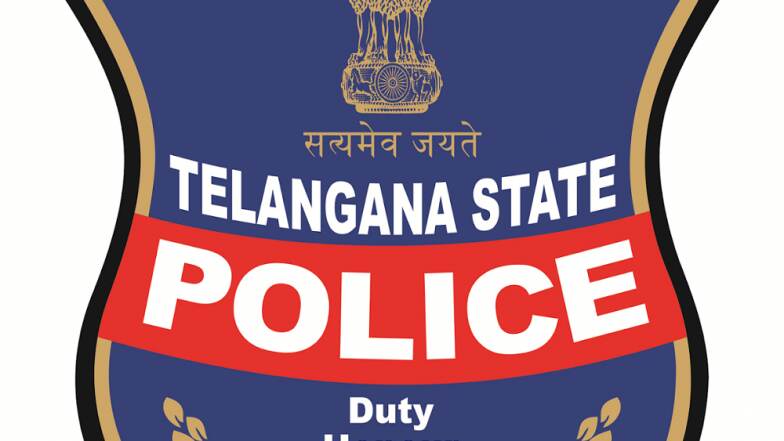 Hyderabad, August 17: A Telangana police official was caught taking bribe less than 24 hours after he was awarded with the "best constable" award by the state government. The official, identified as Palle Thirupati Reddy, was apprehended red-handed accepting a bribe of Rs 17,000 from a person in lieu of not registering a case against him.
Reddy, posted at the I-Town police station in Mahbubnagar, was conferred with the "best police constable" award on Independence Day. The honour was presented to him by excise minister V Srinivas Goud, in the presence of district Superintendent of Police Rema Rajeshwari. TikTok Controversy in Telangana: Video Of State Home Minister's Grandson Sitting Atop Police Van Sparks Row
Less than 24 hours after receiving the prestigious award, Reddy faced a major embarrassment as he was arrested by the anti-corruption bureau (ACB) on the complaint of a graft victim.
Ramesh, the complainant, had informed the ACB that the accused regularly harassed him and sought a bribe to allow him to transport sand, despite having the permit. A trap was subsequently laid to nab Reddy taking bribe from him.
Following his arrest, the ACB presented the "best constable" before a court. The bench granted the prosecution his judicial custody.
The case involving Reddy comes days after an anti-corruption officials raided the home of Revenue officer V Lavanya, who was conferred with the "best tehsildar" award two years ago. In the raid, Rs 93.5 lakh in cash and 400 grams of
Last month, anti-corruption officials found Rs. 93.5 lakh in cash and 400 grams gold  from the house of a revenue officer in Kashempet, who was named  the state's "best tehsildar" two years ago.