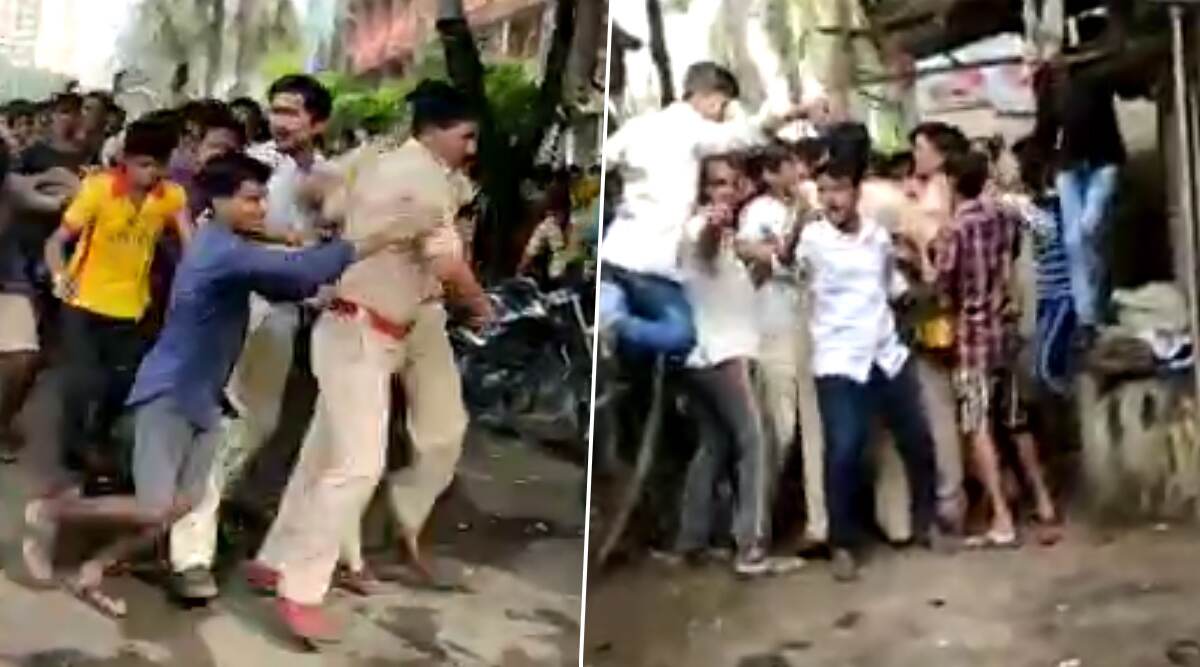 Mumbai, October 22: Tension prevailed in Mumbai's Chembur area when an angry mob attacked two policemen and pelted stones at their vehicles on Tuesday. The mob assaulted two policemen in broad daylight for failing to trace a missing girl whose father had committed suicide on Sunday. Following the incident, a couple of accused were arrested. A video of cops being chased away by angry protesters has also surfaced on social media.
According to reports, 42-year-old Pancharam Rithadia committed suicide by jumping in front of a running local train at Tilak Nagar station. In a suicide note, Rithadia alleged that the police neglect the disappearance of his 17-year-old daughter. The girl had gone missing six months back. A huge crowd gathered on Tuesday when the mortal remains of Rithadia were brought for last rites. The crowd resorted to stone-pelting and attacked policemen.
In a suicide note, Rithadia, a resident of Thakkar Bappa Colony, had accused the cops of neglecting their duty. He had said that the police didn't take any action against five people linked to his daughter's disappearance. The men were also harassing him, his family had said. Residents of the colony had expressed solidarity with Rithadia by boycotting assembly elections in the state.
Rithadia's family had refused to claim his body from the morgue at Sion Hospital. Eight days after his demise, the family collected the body to conduct the final rites today. The procession took a violent turn when a group of people clashed with the police.