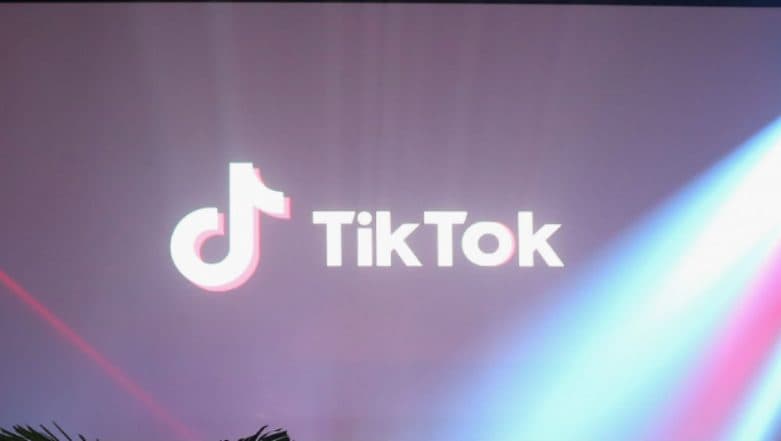 New Delhi, April 16: The government of India on Tuesday asked Google and Apple to take down the popular social media app TikTok from their app store. The decision by the Indian government has irked fans of the social media who have taken to Twitter to complain about the ban on the app by the Indian government. Reports said that the government took the step to ban TikTok in order to put a curb on porn.TikTok Removed From Google Play Store, Apple App Store After Govt Bans Chinese Video-Sharing App to Curb Porn. 
The majority amongst those who are complaining on the social media are youngsters complaining about the "extreme" measure taken by the state. However, there are also those who are supporting the ban saying that it had become important for government to curb TikTok.TikTok Craze Claims Another Life; Delhi Teen Shot Dead as Pistol Goes Off While Filming Video on App.
Read one such Tweet Below:
No they ask parents to handle aadhar and all stuff. Aadhar is for identity what's wrong with that? Earlier voter id cards were used to do that but you need to be 18+ for that that's why aadhar is necessary. It's so much funny when you are comparing aadhar with tiktok ban. Lol

— Jatin Rana (@thisisjatinrana) April 16, 2019
But Tweets Supporting the Ban Have Also Been Doing Rounds on Twitter
Finally, Tik Tok is removed from Google Play Store in India.#TikTok banned

— Chowkidar Sandeep Parkhi 🇮🇳 (@sparkhi) April 16, 2019
This Twitter user also feels that TikTok Must be Banned
Thank god.. #Govt is banning #TIKTOK @TikTokIndia @tiktok_us in #india

Annoyed almost everyone.. #dbz_diary

— Harish Bhardwaj (@iHarishBhardwaj) April 16, 2019
Memes are also being made on Twitter to depict the pain of those hurt by TikTok 
Tiktok users said

After banning the tiktok #TikTokban pic.twitter.com/lLOnRdDwhR

— Lucky Kanojiya (@LuckyKanojiya5) April 16, 2019
Pictures were shared of the App Store as Well
#TikTokban Tiktok removed from PlayStore and appstore pic.twitter.com/7gQ2qECZj0

— Ajmal mp (@Ajmalmp7) April 16, 2019
While it is debatable whether TikTok should have been banned by the government or not, the fact is that there have been demands in recent days by parents about youngsters getting addicted to such platforms. The demand to ban PUBG, a popular online game that has become a sensation among the youth, have also become vocal in recent times. However, the Centre has decided to ban TikTok concerned over the spreading of porn on the app, said reports.