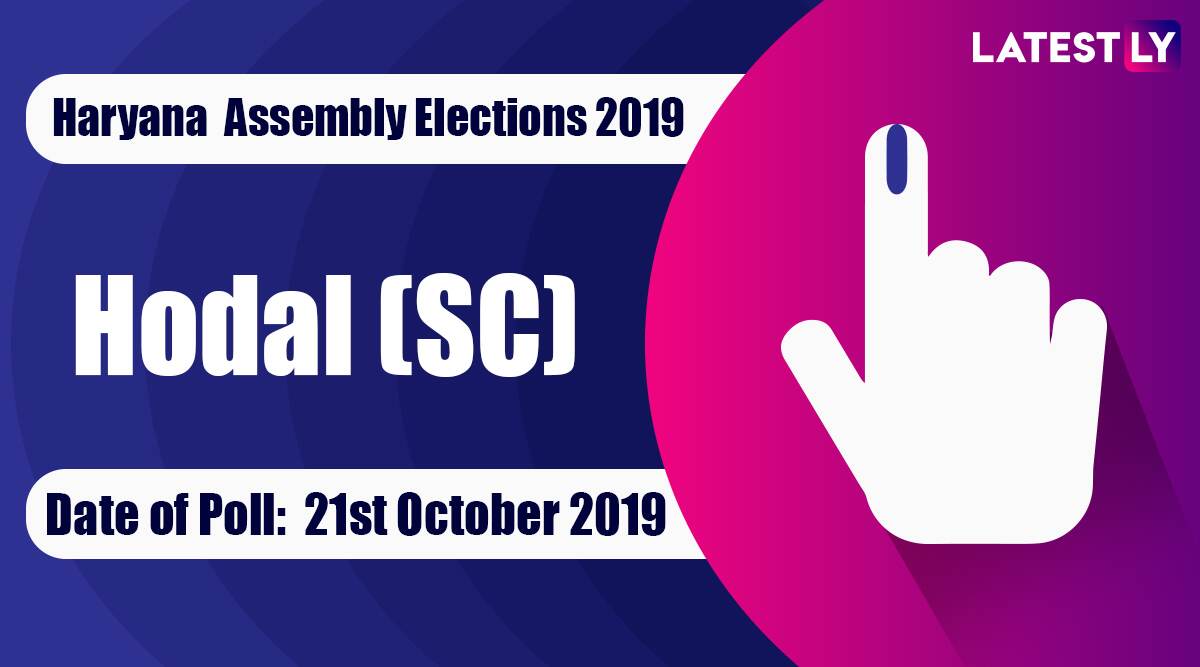 The Hodal (SC) Vidhan Sabha constituency falls in the Palwal district and Faridabad Parliamentary constituency of Haryana. Jagdish Nayar of the Bharatiya Janata Party (BJP) won the Hodal seat in Haryana Assembly Elections 2019. It is known for an ancient Krishna temple. The Hodal seat is reserved for Scheduled Caste candidates. It has a total number of 1,80,014 registered voters and 198 polling stations. Voting in Hodal for Haryana Assembly Elections 2019 took place on October 21 while counting of votes took place on October 24.
In the 2014 Haryana Assembly Elections, Udai Bhan of the Congress had won from the Hodal Vidhan Sabha seat, defeating Jagdish Nayar of the INLD. Bhan will be fighting the 2019 state polls as well on a Congress ticket against Karan Singh of the AAP, Jagdish Nayar of the Bharatiya Janata Party (BJP) among other candidates. Haryana Assembly Elections 2019 Dates & Schedule: Polls to be Held on October 21, Results on October 24, Says ECI.
The Election Commission of India (ECI) used 1.3 lakh Electronic Voting Machines (EVMs) for Haryana Vidhan Sabha polls. The last date for filing nomination was October 4 and the last date for withdrawal of nomination was October 7.
Meanwhile, Assembly elections also took place in Maharashtra. Voting for both Haryana and Maharashtra Vidhan Sabha elections took place on October 21. The results for polls in both states were announced on October 24.
| MLA Candidates | Party | Votes |
| --- | --- | --- |
| GAYA LAL | BSP | 872 |
| DHARMENDER | IND | 74 |
| JAGDISH | IND | 63 |
| JAGDISH NAYAR | BJP | 55719 |
| UDAI BHAN | INC | 52390 |
| RAVINDER | IND | 353 |
| KARAN SINGH | AAP | 302 |
| MAHENDER KUMAR | IND | 252 |
| SATVEER | IND | 236 |
| RAM PAL | INLD | 1722 |
| DEEN DAYAL | Peoples Party of India (Democratic) | NA |
| BUDH RAM | Ambedkarite Party of India | NA |
| YASHVEER | Jannayak Janta Party | NA |
| RAJU | Tola Party | NA |