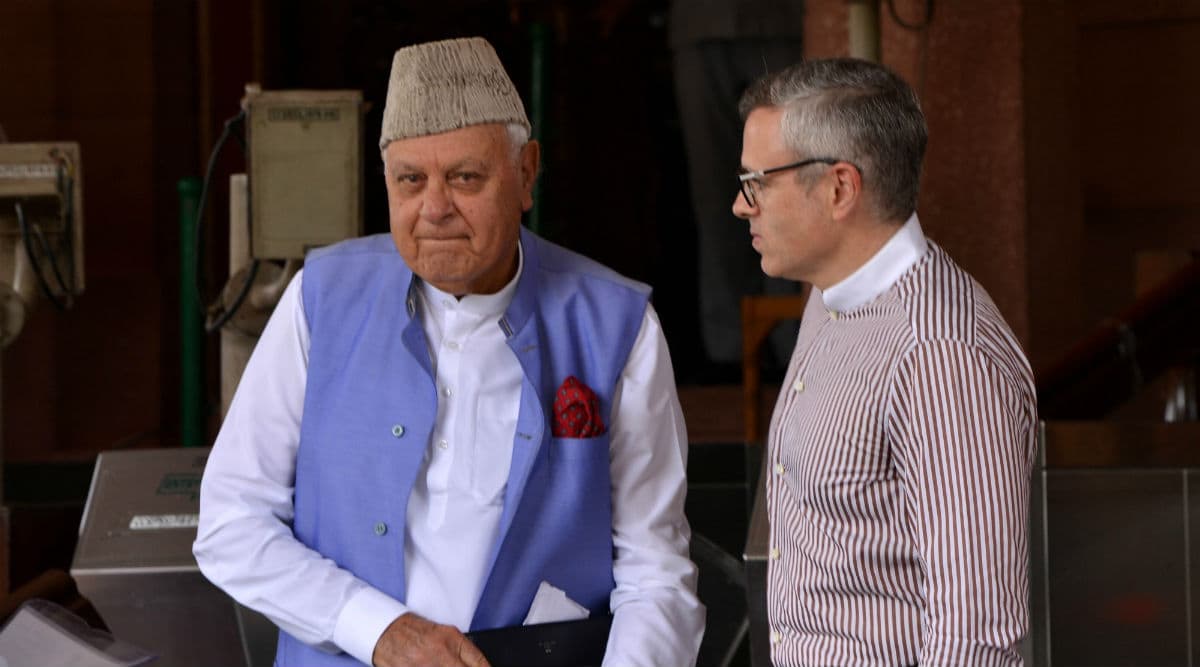 Srinagar, December 14: Former Jammu & Kashmir chief minister Farooq Abdullah, under house arrest since August this year, will continue to remain away from public life as the administration had extended his detention by three additional months. The five-time Lok Sabha MP, who still represents the Srinagar constituency in Parliament, has been confined to his residence which has been declared a "sub-jail". Jammu & Kashmir: 19 Civilians Killed by Terrorists Since Article 370 Repeal on August 5, Says MHA.
Abdullah, 83, was detained under the rigorous Public Safety Act (PSA). Under the law, the administration is mandated to keep a person under detention from a period of three months to two years. Along with Abdullah, his son and former CM Omar Abdullah has also been detained under the PSA.
Among other major politicians in Jammu & Kashmir who have been taken into custody includes former CM and People's Democratic Party (PDP) president Mehbooba Mufti, along with People's Conference chairman Sajjad Lone.
Update by ANI
National Conference leader Farooq Abdullah's detention under Public Safety Act, extended for three more months. (File pic) pic.twitter.com/UhtSZQgWo1

— ANI (@ANI) December 14, 2019
According to the Ministry of Home Affairs (MHA), over 5,000 people, including politicians, separatist leaders, suspected stone pelters and miscreants were taken into custody following the revocation of Article 370 in Jammu & Kashmir on August 5.
On November 15, top MHA officials told reporters that administration of J&K Union Territory would consider releasing the political leaders once the conditions are conducive. Home Minister Amit Shah, while speaking on the Kashmir issue in the Lok Sabha last month, said Abdullah and other political detainees would be released in the near future after discussion with the UT administration.