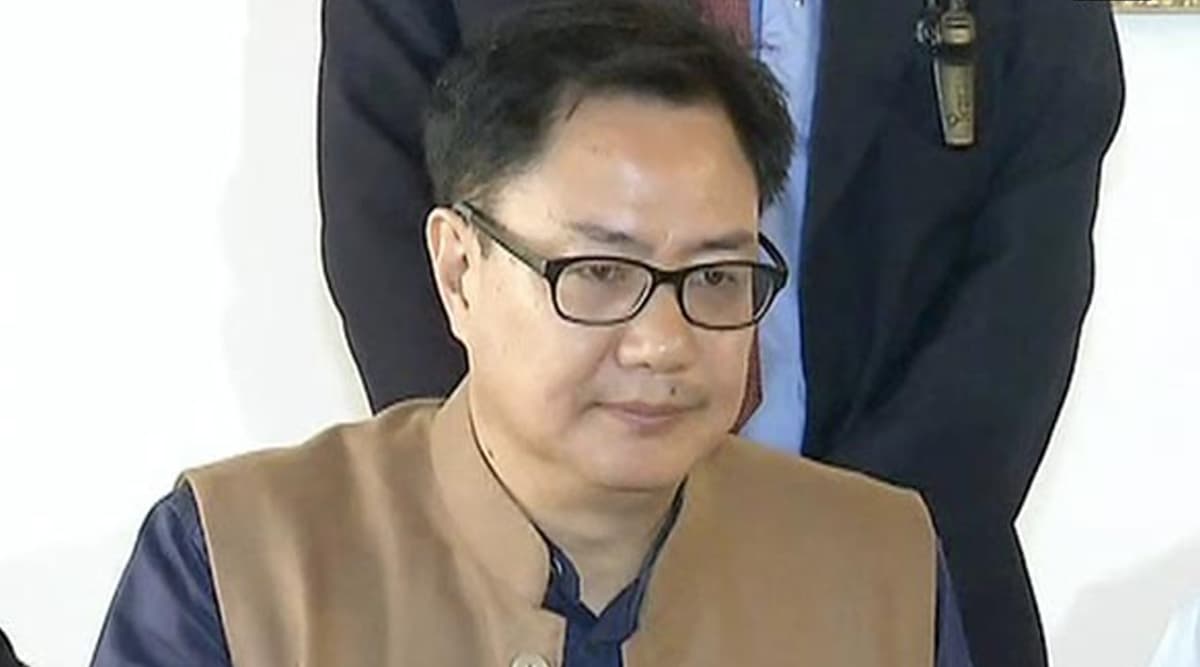 New Delhi, November 5: Union Minister Kiren Rijiju on Tuesday supported Delhi Police personnel who are protesting against the clash that broke out between cops and lawyers at Tis Hazari Court Complex on November 2. However, Rijiju deleted the tweet later. The union minister in his tweet had said that policing is a "thankless job". Tis Hazari Violence Aftermath: Delhi Cops Protest Outside Police Headquarters, Day After Their Colleague Was Thrashed by Lawyers.
Rijiju tweeted, "Being a cop is a thankless job. But they don't do it for thanks. Police officers put their lives on the line every day. They are damned if they do, and damned even if they don't. What gets lost in all the anti-police rhetoric is the family left at home while a policeman serves." In another tweet, the minister clarified that it was not the question of supporting any group and urged not to take law into hands. Tis Hazari Court Violence: Security Tightened as Lawyers Strike Work.
Screenshot of The Tweet: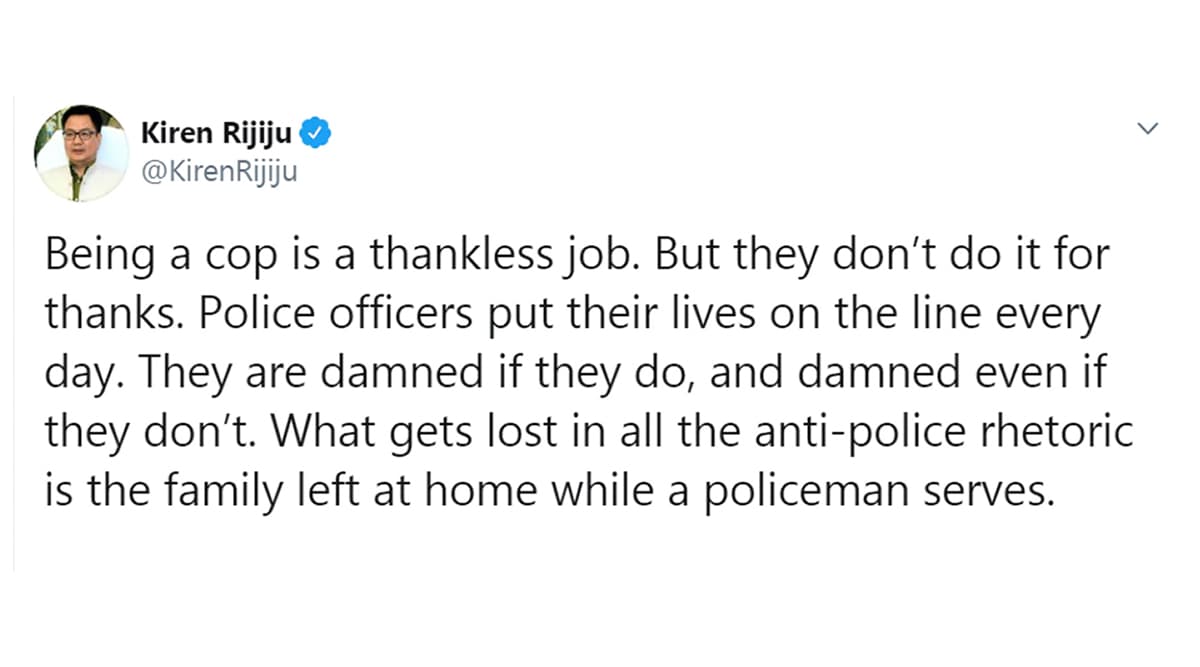 The Delhi Police personnel are still protesting outside the Police Headquarters. The protest started in the morning. Earlier in the day, Delhi Police Commissioner Amulya Patnaik also appealed to all the agitating police officers to return to their duties. However, the agitating police personnel hooted the Delhi top cop. They raised slogans of "Humara CP kaisa ho, Kiran Bedi jaisa ho". Speaking to media, Patnaik said that an FIR was registered in the incidents in which police personnel were assaulted. Meanwhile, the High Court demanded a reply from the Bar Council of India (BCI) over the incident.
In the violent clash which took place on Saturday, 20 policemen and many advocates were injured. The clashes broke out after due to a parking dispute. As per reports, after on-duty officers objected to a lawyer parking his car in front of the lockup, other lawyers stormed into the police station and assaulted the cops. At least eight police vans were reportedly vandalised.
On Tuesday also, a lawyer assaulted a policeman outside the Saket District Court in New Delhi. The video of the incident went viral on social media. Lawyers even thrashed media personnel for clicking pictures of the incident.