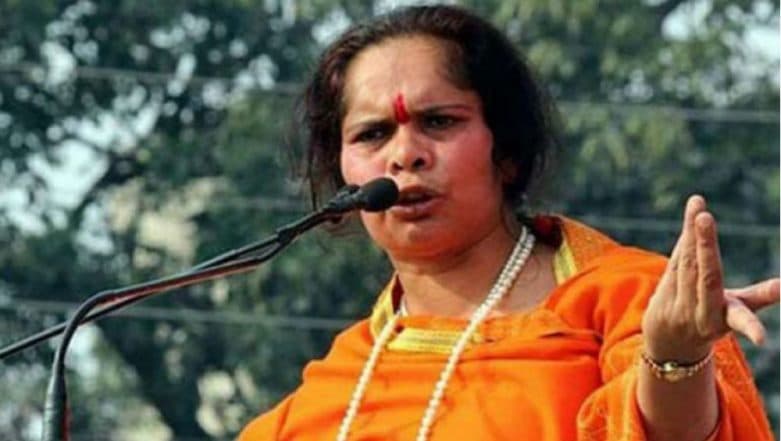 New Delhi, August 3: With tensions escalating in Jammu and Kashmir after Centre's decision to curtail Amarnath Yatra, BJP parliamentarian Sadhvi Prachi made a controversial comment claiming 'something big' is going to happen on August 15 and preparations are underway to hoist tricolour on Independence Day in Valley.
Speaking to the reporters in Meerut on Saturday, the controversial leader claimed that the Union government is planning 'something big' on Independence Day. She also claimed that on August 15 preparations are underway to hoist the national flag in Kashmir. She was of the opinion that the Centre's decision to curtail Amarnath Yatra and deployment of security forces in the Valley has a specific reason. 'Leave Kashmir' Advisory: Congress Lashes Out at Modi Govt, Says 'Such a Thing Has Never Happened'
Earlier, Congress lashed out at Narendra Modi government, condemning Centre's decision to curtail Amarnath Yatra and stated that the entire country is worried. The opposition party even demanded that Prime Minister Narendra Modi should make a statement in Parliament on the current situation in Jammu and Kashmir. Even embassies of the United Kingdom and Germany issued a travel advisory for its citizens, asking them to refrain visit the Jammu and Kashmir.
Though later, Governor Satya Pal Malik stated later that tourists are his administration's responsibility and appealed the people no to panic to rumours. Malik even mentioned that there is no such of information regarding Article 35 A or 370 tinkering and asked people to get it confirmed with him on this.