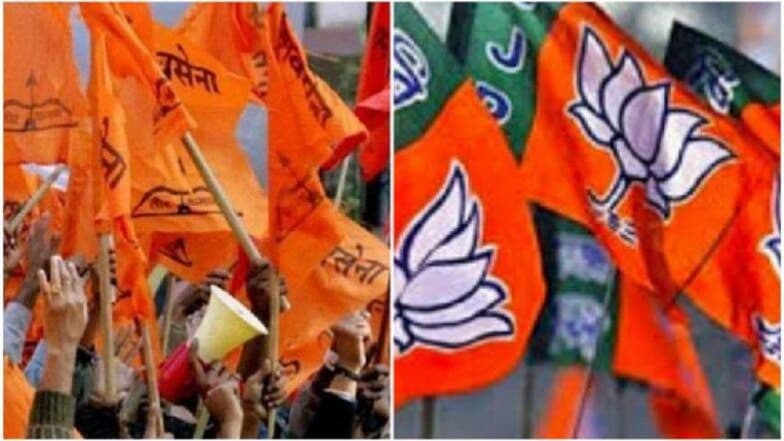 Mumbai, October 7: Sitting Bharatiya Janata Party (BJP) MLA from Kalyan (West) Narendra Pawar, whose seat has been allocated to Uddhav Thackeray-led Shiv Sena party in the seat-sharing pact between BJP and Shiv Sena, has refused to withdraw his nomination. The Shiv Sena has fielded Vishwanath Bhoir from this constituency. Crisis-Hit Congress, Upbeat BJP Gear Up for Maharashtra and Haryana Assembly Elections 2019.
According to a report, on Monday, Pawar visited the election office to withdraw his nomination. But when he was informed that rebel Shiv Sena leader Dhananjay Bodare from Kalyan (East) has not withdrawn his nomination against saffron party candidate Ganpat Gaikwad, Pawar refused to pull back his name. Who Will Win Maharashtra Assembly Elections 2019? Here's What ABP News Opinion Poll Results Predict.
The Kalyan (West) seat which was earlier with BJP has been distributed to Shiv Sena under-seat exchange pact for 2019 Maharashtra Assembly Elections. Similarly, Shiv Sena's Kalyan (East) seat has been given to BJP. The rebel candidates from both the parties have refused to withdraw their nominations.
The Vidhan Sabha elections from 288-member Maharashtra Legislative Assembly will take place on October 21. The counting of votes is scheduled on October 24, and the results are expected on the same day.