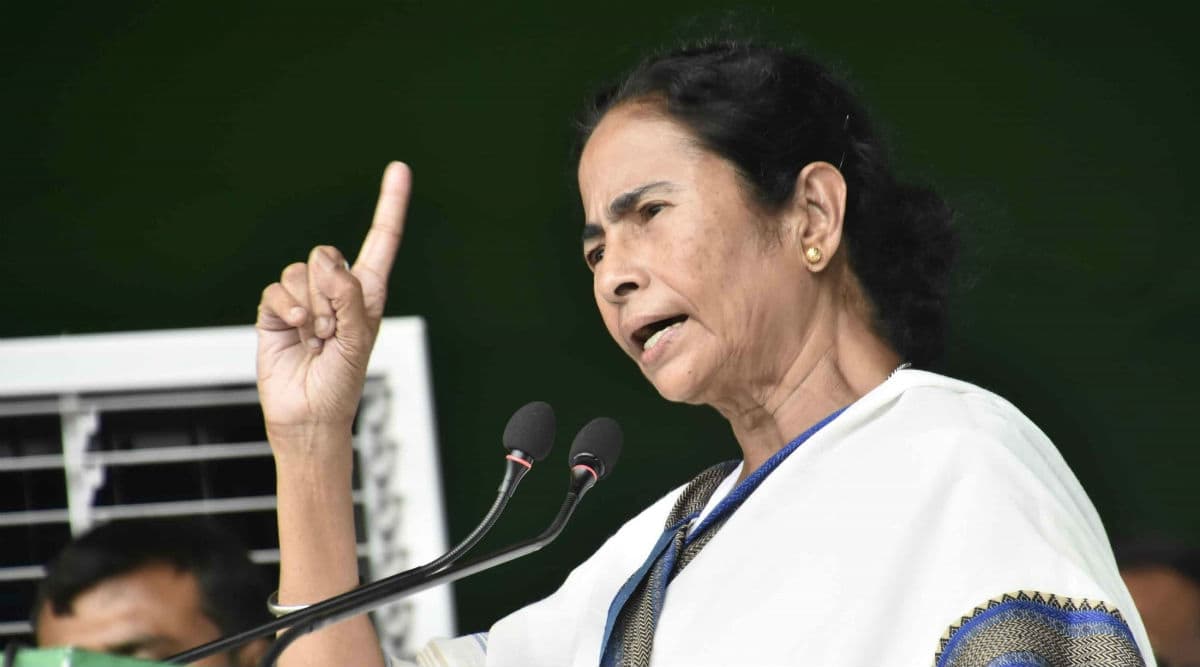 Kolkata, October 22: West Bengal Chief Minister Mamata Banerjee on Tuesday said that her government would not allow construction of detention camps in the state for those who would be excluded from Indian citizenship following National Register for Citizens-type exercise. The Assam government had published the final list of NRC on August 31. The list excluded names of over 19 lakh people. For those excluded, detention camps are being set up in Assam. Six Deaths in West Bengal Due to Panic Over NRC, Will Never Allow Citizenship Drive Here: Mamata Banerjee.
"I say with all responsibility in the presence of all government officers that we have no plans to undertake any NRC. So the question of constructing any detention camp does not arise. It can only come up if we construct it," Mamata Banerjee said addressing an administrative meeting at Uttar Kanya - the North Bengal branch secretariat of the state government near Siliguri. The Chief Minister said that the NRC would not happen in Bengal as "we run the government here". Mamata Banerjee Meets Amit Shah, Expresses Concern Over 'Wrongful' Exclusion From NRC in Assam.
"They could carry out such an exercise in Assam, as the matter was a part of the Assam Accord of 1985, and because the state has a BJP government. In this state, we run the government," Banerjee said. She said that her party Trinamool Congress (TMC) has opposed the Citizenship Amendment Bill (CAB) in Parliament as such things should not be done on the basis of religion. She added that the CAB, if passed, would render people as foreigners for six years.
"So Indians, and particularly Bengalis, will become foreigners for six years. What will you do with such people for six years? And then, what will happen?" Banerjee asked. The central government has said that it was preparing a plan to build detention camps across the country for illegal immigrants.
On July 24, Nityanand Rai, Minister of State for Home, in Rajya Sabha said: "With a view to formalise the setting up of detention/holding centres in various States/UTs for restricting the movement of illegal immigrants/foreign nationals awaiting deportation, the Government has prepared a Model Detention Centre Manual and circulated to all State Governments/UT Administrations on 09.01.2019."