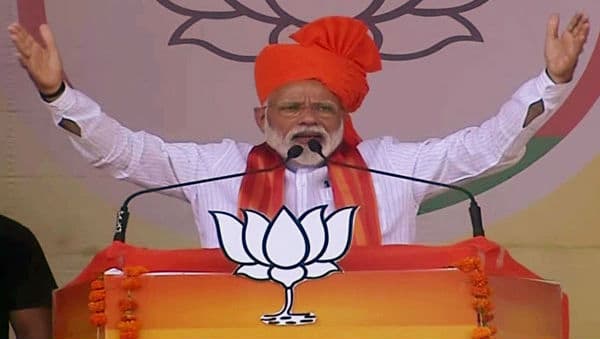 New Delhi, May 14: Congress veteran Mani Shankar Aiyar's two-year-old "neech" slur, which had backfired against the party in Gujarat assembly elections, has resurfaced again with Lok Sabha polls 2019 entering into its final phase. Prime Minister Narendra Modi has made no delay in encashing on the controversy.
While addressing a rally in Uttar Pradesh's Ballia, Modi said the Opposition has launched a "competition to abuse him". These abuses, he added, will backfire on them and abet the "rise of Lotus" -- BJP's electoral symbol. Aiyar Backs His 'Neech Aadmi' Remark Against Modi, Says 'Many Hate Me Because I Speak the Truth'
"These 'mahamilavati' people SP, BSP and the Congress, all are abusing me. Not a single day has passed when they have not abused me. I consider their abuses as a gift. I will not reply to them, you (public) will reply by voting for the BJP," the Prime Minister added.
Earlier in the day, Aiyar stoked a row with his opinion piece for an English daily in Kashmir, saying that his embattled remarks against the PM in 2017 is getting justified with each passing day.
"Remember how I described him on 7 December 2017? Was I not prophetic," Aiyar said, adding that the "stunningly illiterate claims" and "foul-mouth language" against the Opposition is proving his remarks with each passing day.
The ruling BJP claims that the remarks of Aiyar would backfire against the Congress, similar to how his "chaiwala" jibe against Modi had agitated the voters in 2014.
Aiyar had then stoked a row saying that Modi can sell tea outside the Congress headquarters after he gets defeated in 2014. In the polls that year, however, the BJP became the first party in 30 years to win a single-majority in the Lok Sabha.