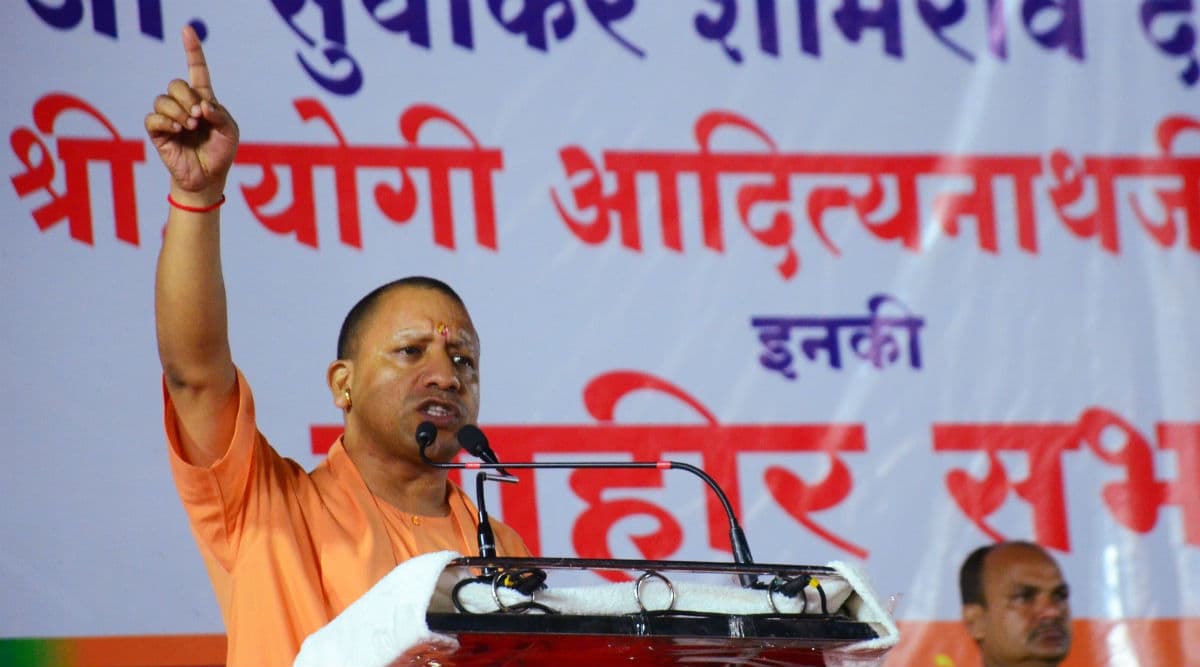 Gaya, January 15: Defending the Citizenship Amendment Act (CAA), Uttar Pradesh Chief Minister Yogi Adityanath on Tuesday said the Muslim population in India increased because the community got special rights and facilities. Yogi Adityanath accused Pakistan of mistreating minority communities there and said that Prime Minister Narendra Modi and Union Home Minister Amit Shah should be feted and not attacked for bringing the CAA. Why Citizenship Amendment Act+NRC Raise Fear And Concerns: A Multi-Dimensional Take.
"The Muslim population in India has increased manifold since 1947, it has gone up by seven to eight times. No one has any objection. If they, as citizens of the country, work for development, they are welcome. Their population has increased because they have been given special rights and facilities. All possible steps were taken to ensure their growth. But what happened in Pakistan?" Adityanath said while addressing a rally in support of the CAA in Gaya. Why Assam and Neighbouring States Are Up in Protest Against Citizenship Amendment Act.
Adityanath further said that protests against the CAA were a conspiracy aided by a "crooked" Opposition. "Protests are taking place across the country and a crooked Opposition is adding fuel to the fire. But the people of the country need to understand that it is a conspiracy hatched from afar," he was quoted by The Indian Express as saying. The Bharatiya Janata Party (BJP) leader rejected the allegation that the Modi government discriminates against people on the basis of religion.
"Several people were benefitted from welfare schemes like Ujjwala Yojana and Ayushman Bharat. Was anybody asked, before being included as a beneficiary, about his or her religion or caste?" he asked. "The neighbouring country is today fearful that it may end up losing even PoK after Article 370, which Jawaharlal Nehru wrongly introduced, was abrogated," he added. Invoking BR Ambedkar, Adityanath said that while he had remained loyal, "Mandal fell for Jinnah's designs".
"While Ambedkar is a revered figure, Mandal felt so stifled in Pakistan that within a decade he resigned and came to Kolkata where he spent his last years living a life of anonymity. Let it be known to all, whoever works against national interests shall be condemned to a similar fate," he said.