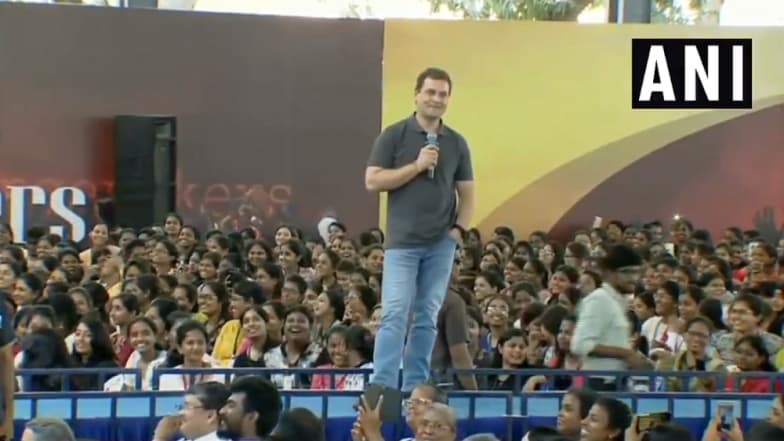 Chennai, March 13: Amidst his allegations of corruption in the Rafale deal, Congress president Rahul Gandhi on Wednesday said the capabilities of the fighter plane were not in question but remained evasive on whether the contract would be cancelled if his party comes to power. Addressing a press conference here, Gandhi insisted that there was corruption in the deal and there should be an investigation.
"There are no questions about capabilities of the aircraft...(but) are we going to cancel the deal or not cancel the deal is a technical call.  We do not have the information on that but the question of corruption is crystal clear," he said. He was responding when asked by a reporter whether the deal, signed in 2016, would be cancelled if Congress comes to power after the upcoming Lok Sabha polls.Gandhi alleged, "Narendra Modi and Anil Ambani have stolen Rs 30,000 crore from the pocket of the pilots who bombed Pakistan." Rahul Gandhi Responds to Narendra Modi's 'Ulta Chor Chowkidaar Ko Daante' Remark, Says 'PM Handed Rs 30,000 Crore to Anil Ambani'.
"Economic growth is related to the mood of the country. You cannot have a country that is divided. The first thing we will do after coming to power is that we will bring harmony in the country. We will make people feel that they are a part of the country and will make sure that they don't feel isolated," the Congress president said.
He said, "The Narendra Modi government has attacked businesses with GST and demonetisation. We are going to make a simpler GST. Finally, job creation will happen by transforming the small and medium business to bigger ones."