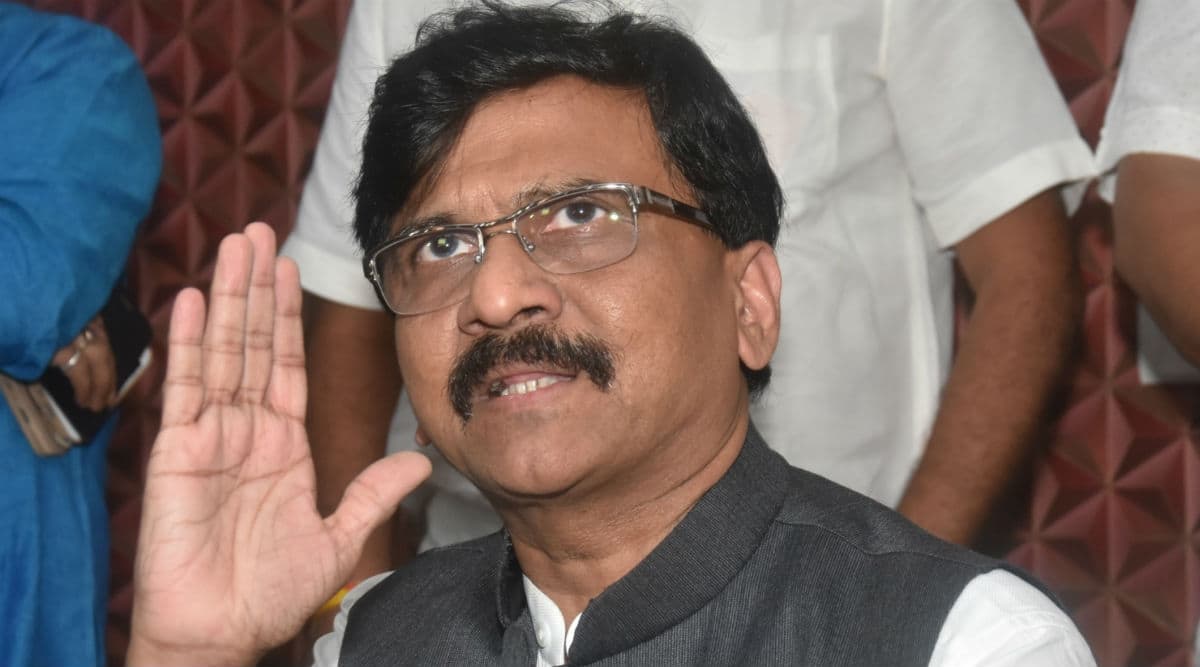 Mumbai, January 22: Senior Shiv Sena leader Sanjay Raut on Wednesday announced that Maharashtra Chief Minister Uddhav Thackeray would visit Ayodhya on the completion of 100 days of his coalition government in the state. Raut's remarks were laced with a veiled jibe at former Congress chief Rahul Gandhi -- with whom he is at loggerheads since the controversy erupted over Vinayak Savarkar.
Raut, while speaking to reporters, said Sena supremo Thackeray would visit the Ayodhya, the birthplace of Lord Ram, to seek blessing on the completion of his government's 100 days in power. The Chief Minister would also ask leaders from his two coalition partners - the Congress and the NCP - to visit the Uttar Pradesh town along with him.
The Sena parliamentary leader also jabbed Rahul Gandhi in a veiled form while concluding his statement. The Rajya Sabha MP recalled how the Gandhi scion visited several temples in the recent past -- a move which critics attributed as an attempt to shun the party's pro-Muslim image.
"Maharashtra CM Uddhav Thackeray will visit Ayodhya on the completion of 100 days in power, to seek the blessings of Lord Ram. We want that our alliance leaders should also come along. Rahul Gandhi also visits several temples," Raut was quoted as saying by news agency ANI.
See Sanjay Raut's Tweet
सरकार जोरात कामास लागले आहे. पाच वर्षे पुर्ण करणारच!

प्रभू श्रीरामाची कृपा.

सरकारला शंभर दिवस पुर्ण होताच मुख्यमंत्री ऊदधव ठाकरे अयोध्येस जातील .श्रीरामाचे दर्शन घेऊन पुढील कार्याची दिशा ठरवतील

— Sanjay Raut (@rautsanjay61) January 22, 2020
Gandhi had drawn flak from Sena last month after he derided Hindutva ideologue Vinayak Savarkar while addressing a rally in the national capital. Reacting to the BJP's demand seeking his apology for "rape in India" remark, the senior Congress leader said, "I will not apologise for speaking the truth. My name is Rahul Gandhi, not Rahul Savarkar," he had said.
Raut had then struck back at the Gandhi scion, saying that his party would not tolerate insult to Savarkar. "We respect Nehru and Gandhi, but also expect the same level of respect towards our ideologues, the Sena leader had said. The controversy also drew flak towards the Sena from the BJP, which asked Thackeray to explain whether he has forfeited the ideology of Hindutva after tying up "secular" Congress and NCP.