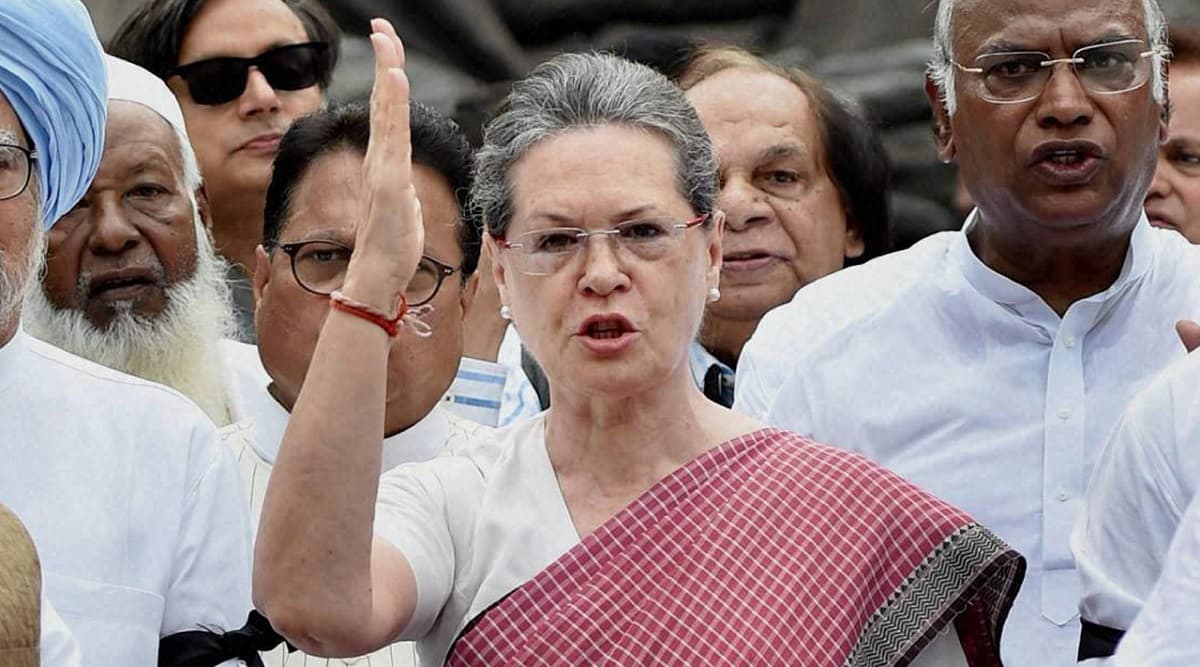 New Delhi, November 2: Congress president Sonia Gandhi on Saturday targeted the Narendra Modi government over the WhatsApp privacy breach case. The senior Opposition leader has charged the Centre of using the Israeli spyware software Pegasus to snoop on journalists, human rights' activists and politicians. The alleged state-sponsored activities are not only violative of the Constitution, but also "utterly shameful" for a democracy, she said. WhatsApp Says 'Notified Indian Authorities in May' About Snooping, Assures to Safeguard Citizens' Privacy.
Sonia Gandhi's tirade against the Centre, over the WhatsApp surveillance row, came shortly after the Congress demanded the government to explain why it allegedly "ignored" the privacy breach alert issued by the tech giant in May.
"Latest shocking revelation that through Israeli Pegasus software acquired by Modi government snooping and spying activities on activists, journalists and politicians have taken place. These activities are not only illegal and unconstitutional, they're also shameful," Gandhi said after chairing a meeting of top All India Congress Committee (AICC) officials and state-incharges in Delhi.
The WhatsApp snooping case came to light on Wednesday, after the social media giant issued a statement claiming that nearly 1,400 selected users were targeted using the Pegasus spyware software. Among those include neary 30-40 Indians -- mostly Dalit rights' activists.
Union Minister Ravi Shankar Prasad, who heads the Ministry of Electronics and Information Technology, has denied the government's role into the snooping controversy. The Centre continues to maintain high standards to protect the privacy of all citizens, Prasad said on Thursday, adding that WhatsApp has been asked to "explain" the breach.
WhatsApp, in a statement issued on Friday, said the Indian government was cautioned in May this year. The Centre has, however, denied receiving a warning from the tech giant. Top sources in the Indian Computer Emergency Response Team (CERT-IN) - the state-agency designated to ward off cyber threats - said the alert was mainly a compilation of "technical jargons" with no mention of Pegasus.