Alia Bhatt is one such celebrity who knows how to balance work and personal life to precision. You'll notice that she makes sure to take as many trips in her free time as possible. And she does it in style! Her recent vacay destination was to the States to meet boyfriend Ranbir Kapoor, his family and good friend Priyanka Chopra. You must know this, Priyanka and Alia are pretty good friends and have always shared a warm camaraderie. Such good friends that they often even try out each other's style statements with a twist of their spin. Just as Alia Bhatt arrived from the States after her lush rendezvous, we spotted the actor don a plain-Jane avatar.
With a simple white cami and beige pants, Alia completed the ensemble with a floral beige jacket. From the looks of it, it is a flimsy jacket that's perfect for Mumbai's hot and humid weather. While we did appreciate her look, it simply took us back to this one outing that Priyanka had donned when she took her girlfriend aka puppy Diana out for a walk. It's a pretty hot picture if you ask us. So yes, the two ensembles are similar but both the actresses have made it their own by adding their styles to it. No wonder they're highly regarded in the industry when it comes to fashion and style!
Check out Alia's pictures from the airport as well as PeeCee's plain-hot-Jane look that we just discussed below.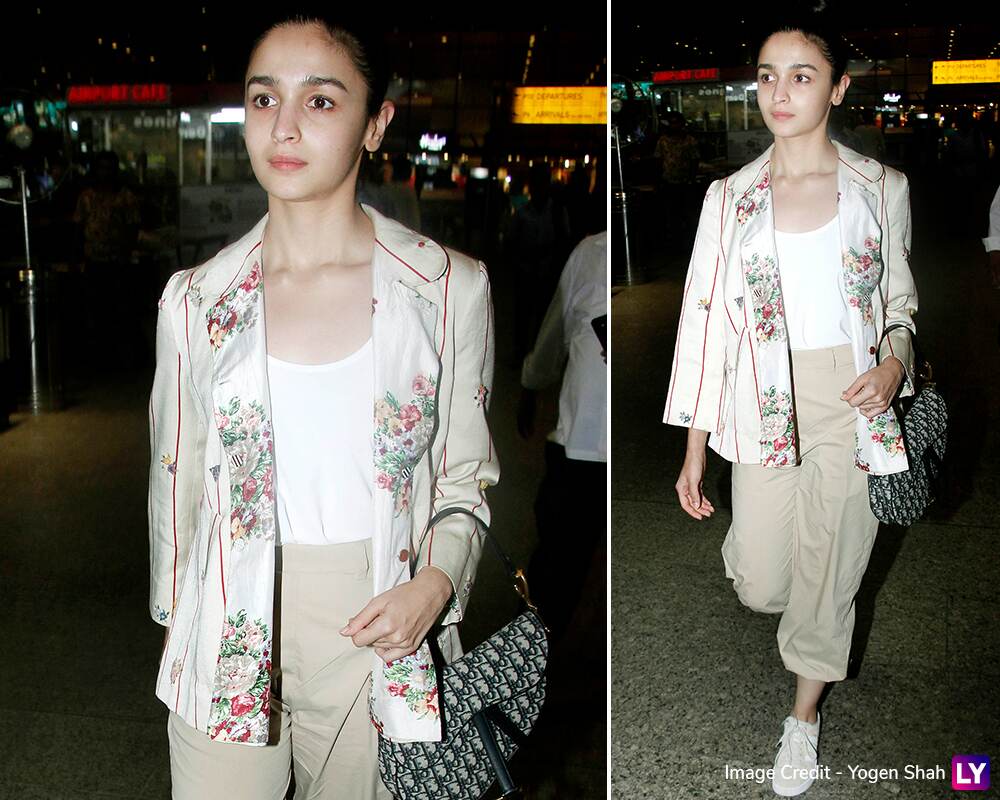 View this post on Instagram
Both the actresses are currently in a happy space, relationship-wise. Alia Bhatt is in a new but rather serious relationship with Ranbir Kapoor whereas Priyanka Chopra is preparing for her big fat Indian wedding that is set to take place in Jodhpur, Rajasthan. So much to look forward this year!