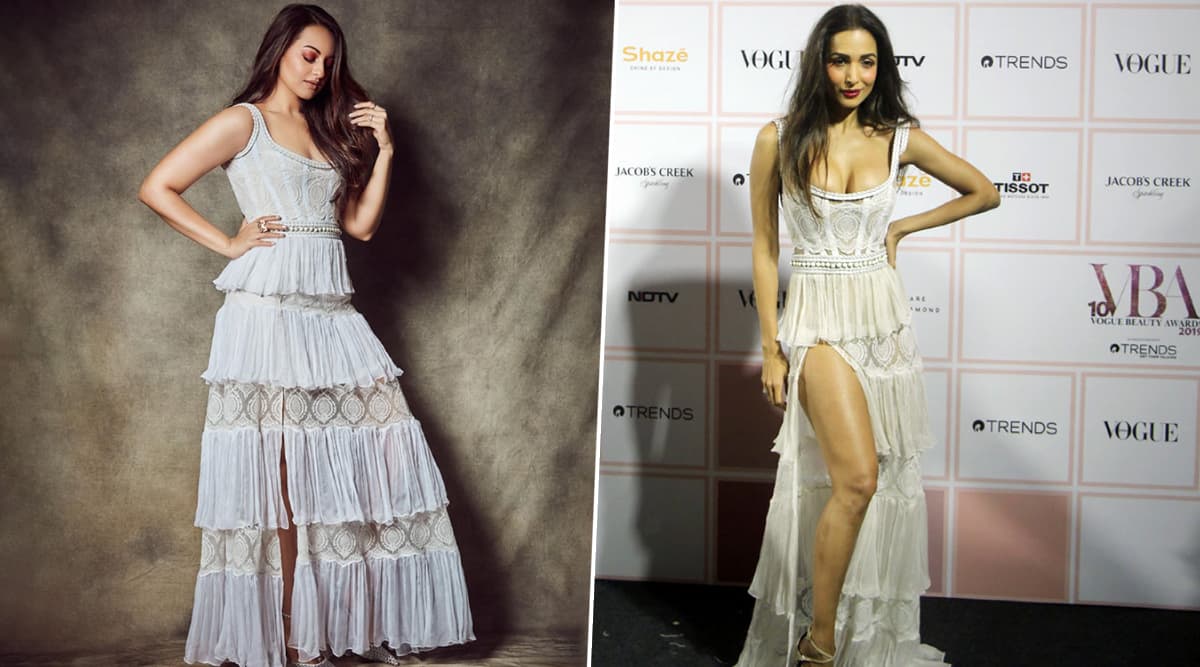 Seems like Sonakshi Sinha was so impressed with Malaika Arora's #OOTN that she suggested her designer to pick the same outfit for her. This is a classic case of getting inspiration and we aren't even emphasizing on the word 'copy' or 'repeat'. In the world of fashion, it's quite obvious for two ladies to wear the same outfit and look ravishing at the same time. It's only natural and there's no big deal in that. Vogue Beauty Awards 2019 Best Dressed: Shahid Kapoor, Malaika Arora and Rakul Preet Singh Deserve a Round of Applause for their Brilliant Styling (View Pics).
While Malaika had picked this white lacy Aadnevik gown with a thigh-high slit for Vogue Beauty Awards 2019, Sonakshi Sinha chose it for her recent appearance. The actress is one of the judges on Myntra's Fashion Superstar contest and she chose the same white outfit for one of its episodes. Though Malaika tried giving a rather sexy and bold touch to it, Sona prefered to keep it simple sans any oomph attached to it. Yo or Hell No? Sonakshi Sinha's Polka Dot Dress by Gauri & Nainika.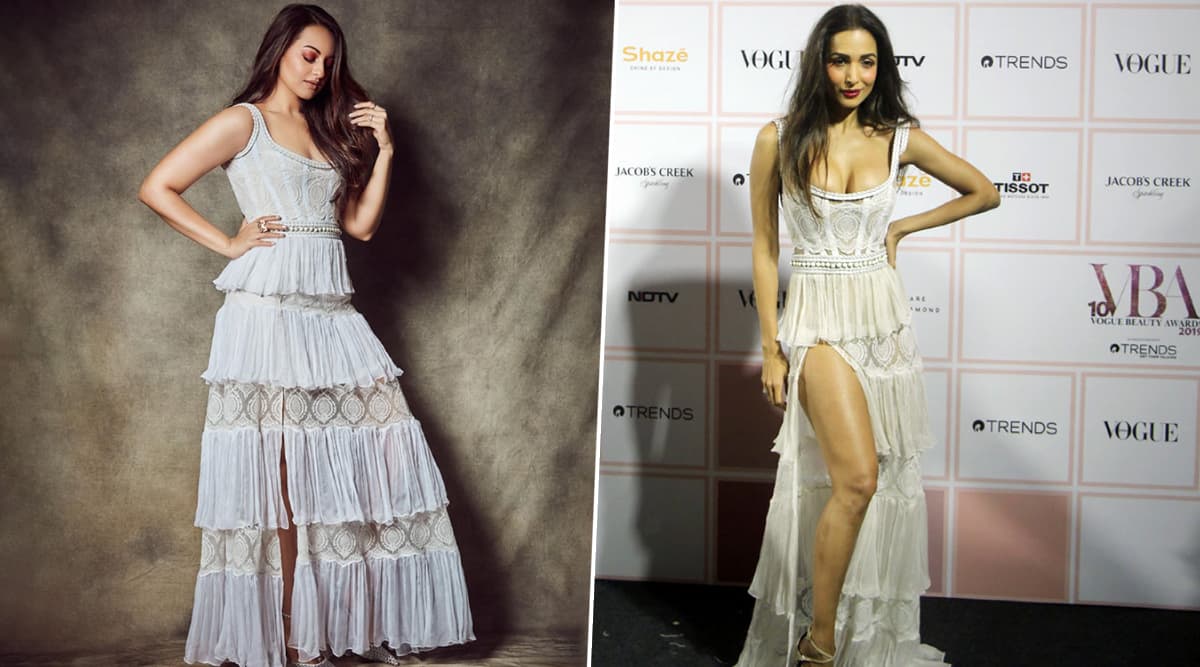 Though we think birthday girl Mala was able to nail it better than the Dabangg actress, do you approve with us? Do you think Sonakshi was able to win this fashion race or was it Ms Arora? Let us know your thoughts by voting for your favourite lady below.
Sonakshi Sinha or Malaika Arora - Who Nailed this White Gown Better?