Fifty Shades of Grey actress Rita Ora makes the most jaw-dropping appearance on the latest edition of Clash magazine cover. The 27-year-old leaves nothing to the imagination as she strips fully naked for the UK-based music and fashion mag. Yes, Rita decides to do away with clothes. While and undies went missing, the English singer-actress stuck to wearing a pair of PVC fingerless gloves that ran up to her elbows. Photographer Matt Easton has shot the black and white cover, which shows Rita Ora using her hands to cover her nipples and other lady parts. They will still fall under your NSFW photos category! Rita Ora Flashes For Her Best Friend Because "F*$k It" - View Her Topless Pics.
Rita who is not new to baring her body has amped up the hotness quotient with the new photoshoot. The "Body on Me" singer is on fire as she goes completely naked as Clash's fourth face of issue 109, which according to the magazine is celebrating 'the myriad forms of raw power manifest as synergetic unity, fearless emboldening, and purposeful enlightenment.' Rita, their fourth avatar is a 'paragon of perseverance.'
See Rita Ora at Her Sultriest Best in Clash Magazine Photoshoot
View this post on Instagram
Clash magazine keep their promise of presenting Rita Ora in her most raw avatar. She is sitting cross-legged in this black and white photo. She has her left hand holding her right leg, while she uses her right hand to cover her nipples. Apart from the gloves by CHANEL, her dripping shiny platinum blonde hair and manicured nail double up as accessories in the photoshoot. But it's the silky-smooth skin and washboard abs and that confident gaze of Rita Ora that will leave you mesmerised for hours.
"I feel like I've just started, in the weirdest way," she tells Clash of her artistic rebirth. "I know some people in the industry who I won't name but who have messaged me to say, 'You're a badass for doing what you did.' I earned a new found respect. Now, though, it's time to put that stuff away and get this chapter going."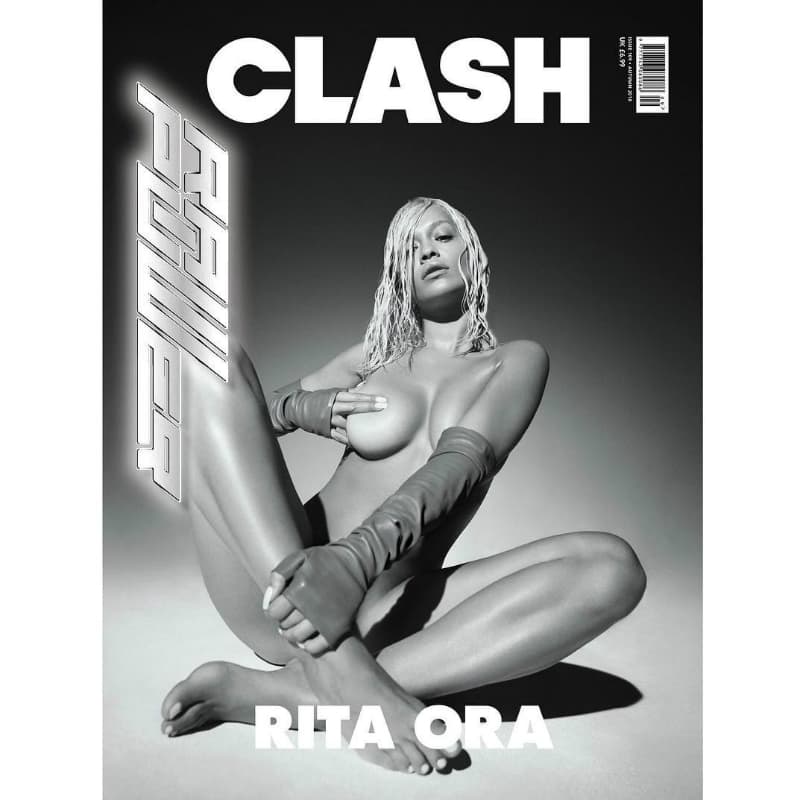 She spoke about her relationships, "I question everything, doubt everything and accuse everything! I'm Albanian so I'm really fiery... I want to experience everything with that person. I love really hard." Most importantly, the confident celeb said, "I'm so proud. I feel content, confident."
Apart from Rita Ora, Clash 109 has also featured Quavo, Jessie Reyez, Brockhampton, Kim Petras, Jay Rock, Noname, Bakar, MNEK, Tom Morello, Father, Flohio, Pale Waves, Steven Van Zandt, and many more in this issue.