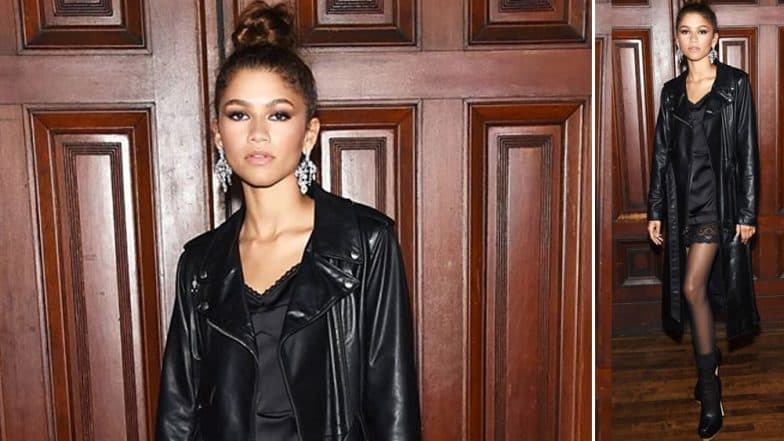 Zendaya was one among the prominent guests at the ongoing New York fashion week. She attended the Marc Jacobs Spring 2020 show as a front-row guest and no, it wasn't another outing in Tommy Hilfiger for her. After the brand's collaboration with Gigi Hadid ended, they replaced her with Spider-Man Far From Home actress, Zendaya, and honestly, their association is rocking so far. However, that's a topic for some other day and today, let's focus on Zendaya's outing in Marc Jacobs.
Zendaya's all-black outfit was a show-stealer at Marc Jacobs' runway show. She paired her black lacy dress with a matching trench coat and ankle-length boots and her combination was a winner. It was simple, fuss-free and perfect for all your Saturday night outings. Though her earrings were a bit turn-off, we are willing to ignore it as the rest of her look is 10/10. Yo or Hell No? Jennifer Lopez in a Balmain Denim Outfit for Hustlers Screening.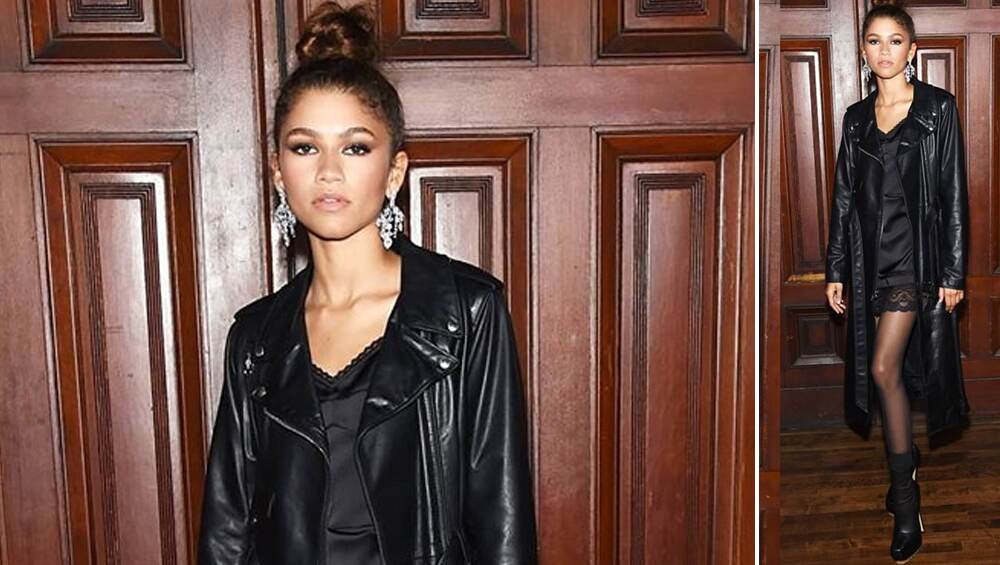 Do you approve of Zendaya's look for the night or do you think it's too basic? Tell us your thoughts in the voting section below.
Zendaya in Marc Jacobs - Yo or Hell No?