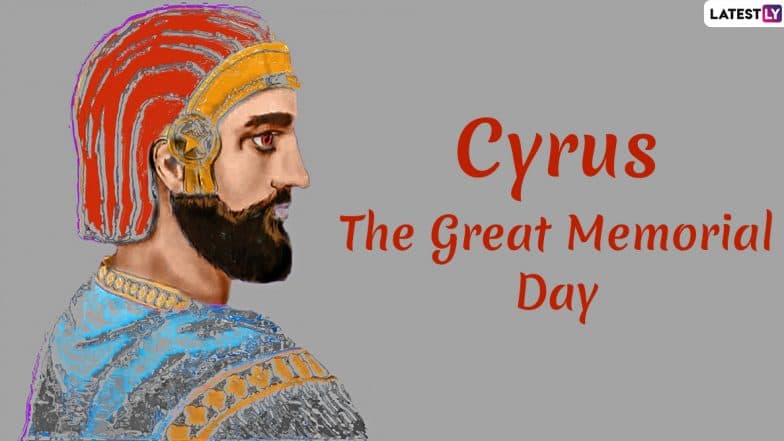 October 29 marks the celebration of an unofficial holiday in Iran, the Cyrus The Great Memorial Day. Cyrus II of Persia better known as Cyrus the Great was the founder of the first Persian Empire. Cyrus the Great Memorial Day is basically marked to recognise the great king's section into Babylon. The Iranian community mark this day with much enthusiasm. Cyrus the Great was the king who declared the first charter of human rights in the world, also known as the Cyrus Cylinder. Ahead of International Cyrus The Great Memorial Day 2019, we look at the significance of this celebration.
The seventh day of Aban, the eighth month on the Iranian calendar is commemorated to Cyrus the Great. It is usually on the 29th of October, however, in 2016 it was celebrated on October 28. The most prominent celebration of this day takes place with a gathering at the Tomb of Cyrus in Pasargadae. On October 29, 539 BCE, the Persian King took Babylon. So this anniversary is marked as the memorial day annually from the year 2000.
Significance and Facts About Cyrus The Great
The tradition of Cyrus the Great Day started in the early 2000s, through the internet and social networking websites. It is unofficial observance and is not designated on any official calendar, neither on the Iranian calendar.  Although the Iranian government wants to recognize it as an official state ceremony.
Cyrus II or Cyrus the Great was the founder of the Achaemenid Empire. The Persian empire expanded vastly and was able to conquer most of Western and Central Asia. The Persian King is recognized for his achievements in human rights, politics, military strategy. From the Mediterranean Sea and Hellespont in the west to the Indus River in the east, Cyrus the Great created the largest empire the world had yet seen. One of the qualities of this leader was he respected the customs and religions of the lands he conquered. He was quite an inspiration for Alexander the Great.