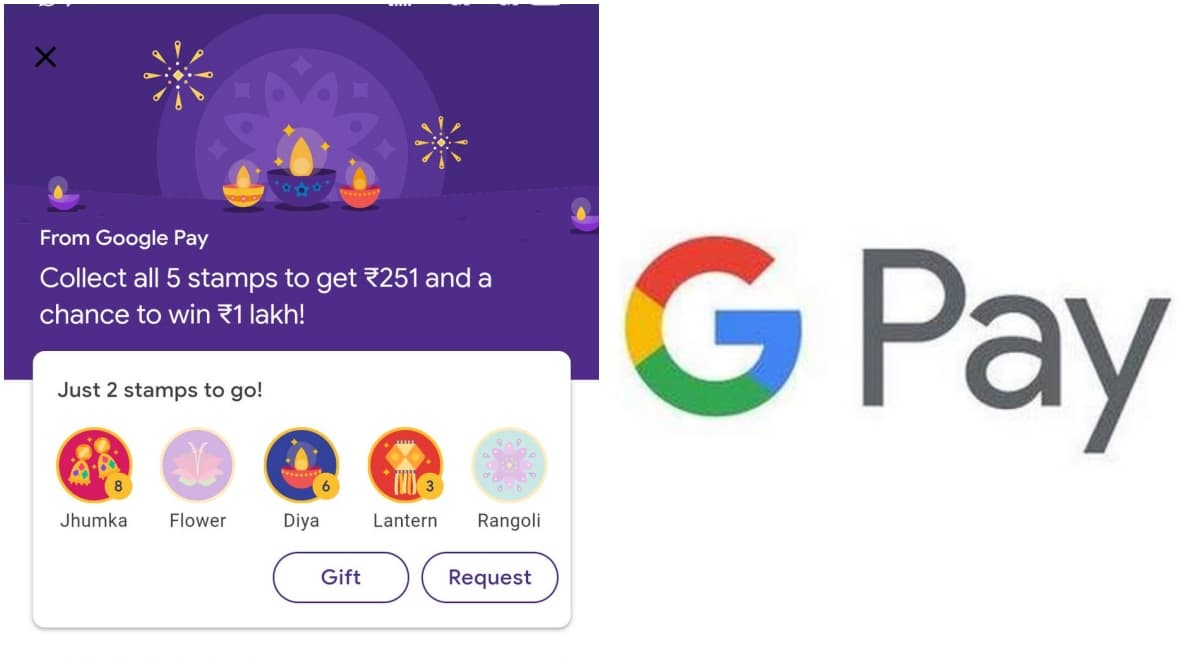 In the time of e-banking and digital money, making transactions through digital wallets is very common. Google Pay or Gpay is among the commonly used digital wallet platforms today. And on this festive occasion of Diwali 2019, they have introduced a #StampsWaliDiwali campaign which ensures a user will get a scratch card of Rs 251. Earning cash back through scratchcard has been a selling point of the application and nowadays, it is not easy to win the rewards. But looking at the festive vibe, they have introduced the new feature. A user has to collect five unique stamps and they will win the reward, an assured scratch card of Rs 251. We tell you how to use this feature and earn the reward. Best Diwali 2019 Party Ideas: Fun Ways to Throw the Most Amazing Deepavali Card Party at Home!
To win these stamps, a user has to scan Diwali items like diya, lantern, rangoli, flower pot (firecracker) and jhumkas, collect each stamp. One collecting all the five unique stamps, an assured scratch card worth Rs 251 can be won. Plus there will also be a lucky winner who could get upto Rs 1 lakh! But it is definitely not going to be as easy to collect the stamps in one go. Chances are you will earn the same stamps with each scan. Several users who have already tried out the #StampsWaliDiwali has posted on social media about it. Some of them even looking to trade the stamps with others.
Meanwhile, Google Duo has also joined in the festive season. You can use Diwali filters on your video calls via Google Duo. So there are Happy Diwali filters which will add a little sparkle on your video call screen.
Check Google Pay's Tweet on This Initiative:
Celebrate #StampsWaliDiwali as you collect 5 unique Diwali stamps and unwrap our gift to you. Just pay, scan a diya or gift stamps to win an assured scratch card of ₹251 and a chance to unlock a bonus prize of ₹1 lakh! pic.twitter.com/zGH10JSq70

— Google Pay India (@GooglePayIndia) October 21, 2019
Have you tried it out yet? Some users have even earned the said reward and posting about it online. This Diwali, see if Gpay is giving you a Diwali gift or a bonus. May you try your luck this time? We hope you earn the rewards and have a Happy Diwali.