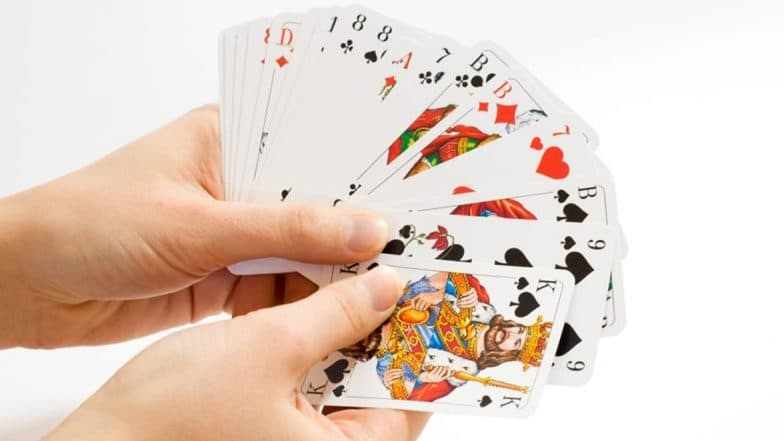 The auspicious festival of Diwali is here, and there is no reason to keep your calm. The festival screams decorations, celebrations, traditional observances and of course, taash parties. For people who are arranging a Diwali party, must brace themselves as there are fun and innovative ideas to bring it on and be the best host this year. Organising card parties, where friends and relatives get together and indulge in friendly gambling matches with limited stakes, is what the celebration of Diwali is about. The festival of lights celebrates Goddess Lakshmi, who is considered as the Goddess of wealth. Hence, trying out luck by playing cards on Diwali is a fun part of the festivity. Now, if you are someone who is hosting a Diwali 2019 party, here we bring some amazing ideas. Keep these fun ways in mind and throw the best Deepavali card parties at home that your guests will forever cherish. From Kali Puja to Tamil Deepavali, Here's How the Festival of Lights Is Celebrated in Different Regions of India. 
Decorate the Venue:
Arrange for a Diwali party that makes your guests feel like home. Keep the decorations minimal and do not take away the festive feels. Earthen lamps, fairy lights and a touch of rangolis at the corners will make your space look vibrant. Also, throw some cushions and make space for those who are not playing but will enjoy watching the game. Brighten Up Your House With Diyas, Lanterns, Fairy Lights and Candles This Deepavali. 
Set A Theme:
Keeping a theme will add more fun to your Diwali party. You can add a Bollywood theme or maybe some gambling set up to make it more happening. But do not forget to mention it when you send out the invites. It is always fun to dress up, adjusting to the theme of the party you would attend. Diwali 2019 Party Invitation Card Format: Messages, Images to Send Your Friends and Family to Celebrate The Auspicious Occasion. 
Plan A Format:
Try to narrow it down to two or three-game formats. Do not add more tricks. Instead, keep it simple since everyone is not necessarily a card expert. Plan for the card games that everyone is familiar with or at least will be quick to fit into the frame of your Diwali party.
Arrange for Snacks:
Grace the Diwali party with ample amounts of quick snacks and soft drinks. Arrange for starters ready at your hands reach and some delicious desserts to celebrate the win. From Namak Pare to Chakli, Here's How to Make Quick Party Snacks for Deepavali Celebration. 
Keep the Rule Book Handy:
Plan the games and print out the rules of each of them before the party begins. You do not need any hassle or disagreements between your guests at your Diwali party! Having the rule book handy will answer the questions your participants might have and not ruin the festive vibe at all. How to Play Teen Patti, The Indian Poker Game, Here Are Rules and Ranking of Hands. 
These are the quick guides for those who are hosting a Diwali card party this year. With the above tricks, you are halfway there for the celebration. All you need is put these plans into action and kick-start the festival of Deepavali.