This is the spookiest time of the year which demands some frightening words to share that will scare the bejesus out of you. Halloween only rolls around once each year, and thus you must do everything that is spooky. From decorations to costumes to trick or treating, nothing can go offbeat at the end of October. And so should your Instagram captions. You may have a few Halloween quotes memorised, but you might be struggling for that accurately spooky greetings to send through WhatsApp to your friends. If you fall under the latter category, do not stress out as we have got you covered with the compilation of best Halloween 2019 quotes, sayings and phrases around. We can assure you that these spooky words will scare the bejesus out of your friends and loved, especially if you send them at the dark hour. Pumpkin Carving Ideas for Halloween 2019: Watch Easy DIY Videos and Tricks to Make Jack-O'-Lanterns. 
Festivals have got a new meaning today, with the invention of technology. Putting an Instagram post with the accurate caption, matching the event has become a popular trend that one can hardly ignore. Each festival is graced with quotes and words that define what the celebration is about. And Halloween is no less. Besides, Halloween 2019 quotes will also, hopefully, stop the WhatsApp forwards and let users go a little creative while sharing their greetings. Without any further delay, check out spookiest Halloween 2019 quotes that upbeat the eerie vibes. Halloween 2019 Cocktail Recipes: From Bloody Vampire to Black Devil Martini, 5 Sinister Drinks That Will Get Your Party Started.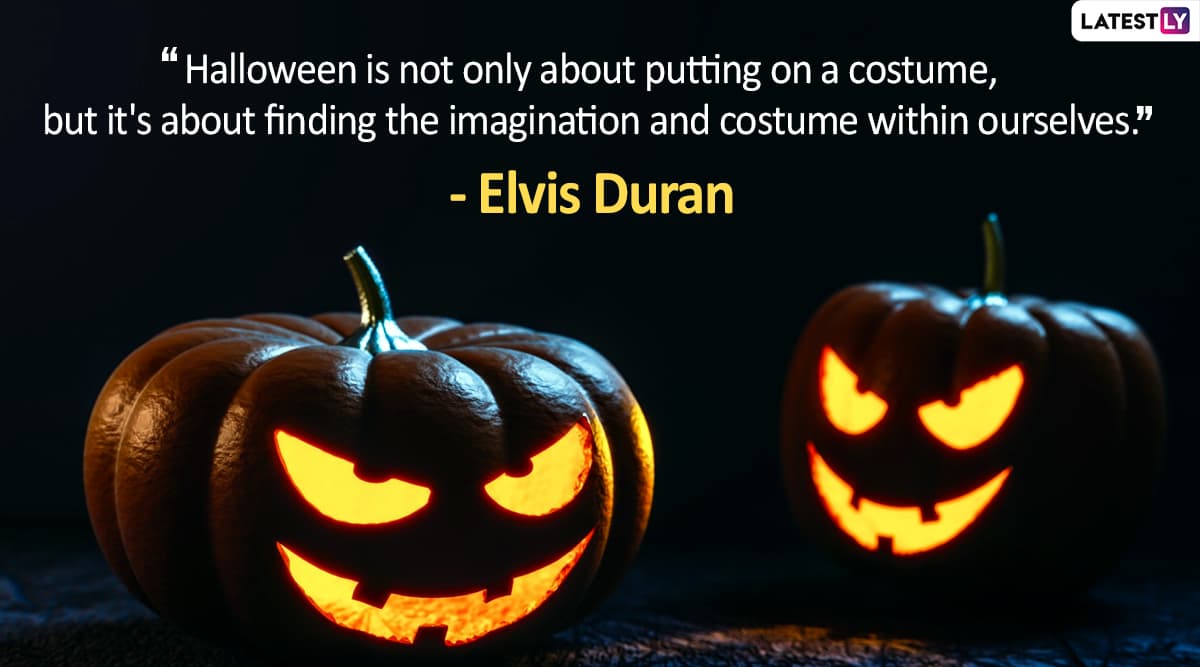 "Halloween is not only about putting on a costume, but it's about finding the imagination and costume within ourselves." - Elvis Duran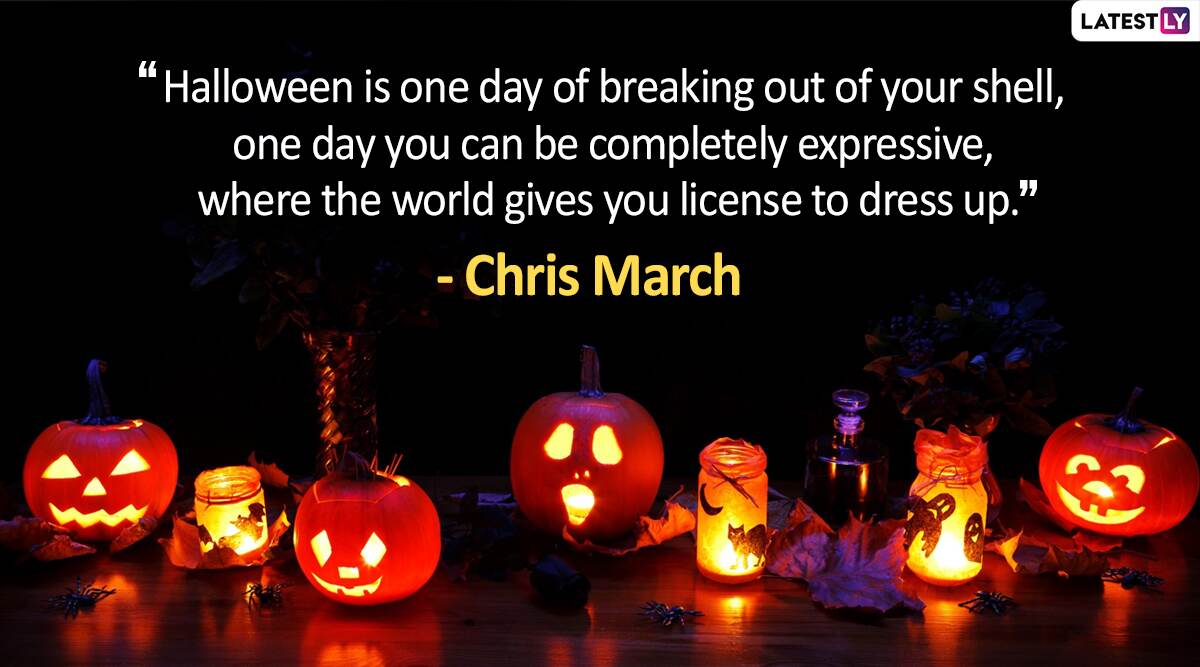 "Halloween is one day of breaking out of your shell, one day you can be completely expressive, where the world gives you license to dress up." - Chris March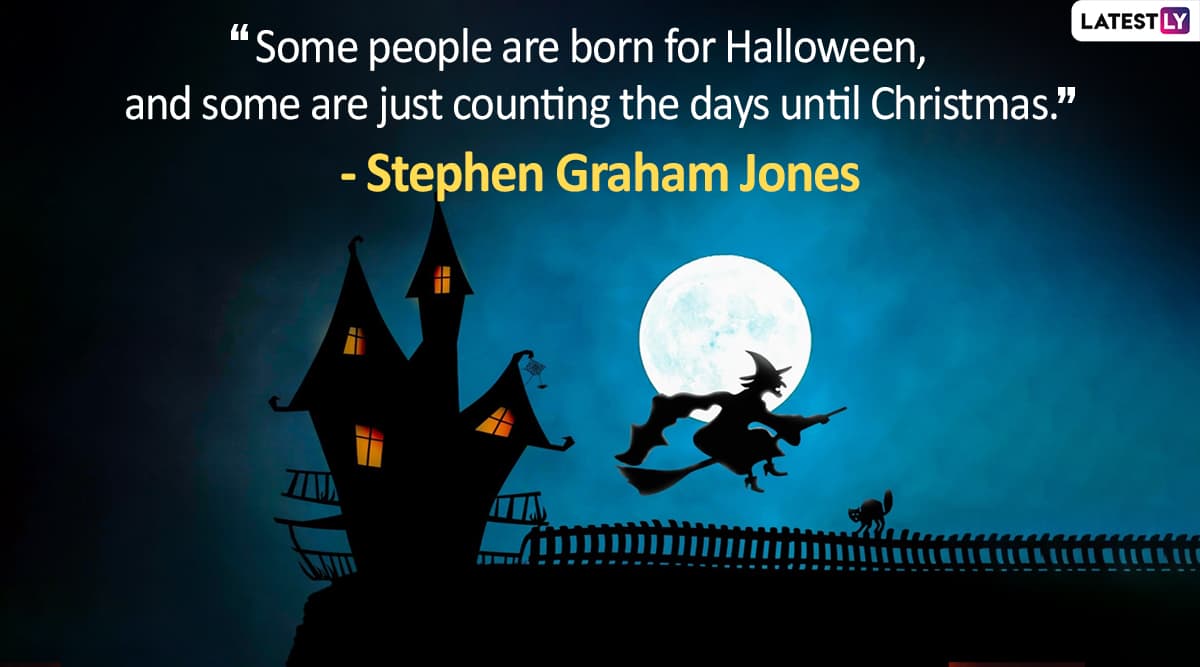 "Some people are born for Halloween, and some are just counting the days until Christmas." -Stephen Graham Jones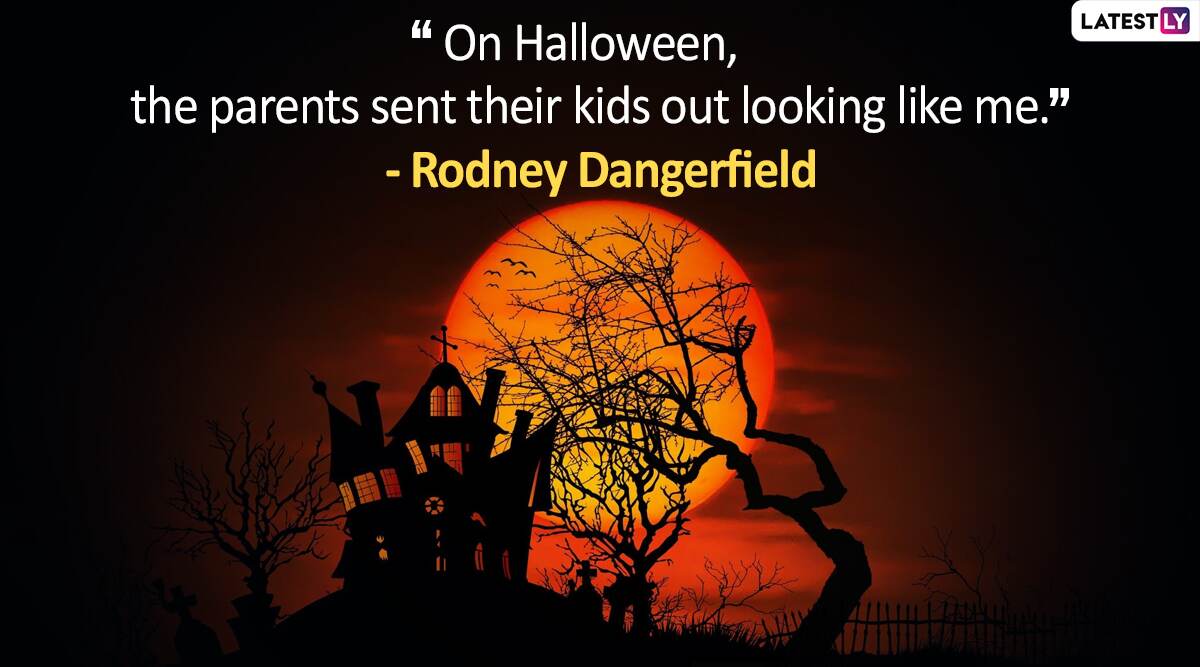 "On Halloween, the parents sent their kids out looking like me." - Rodney Dangerfield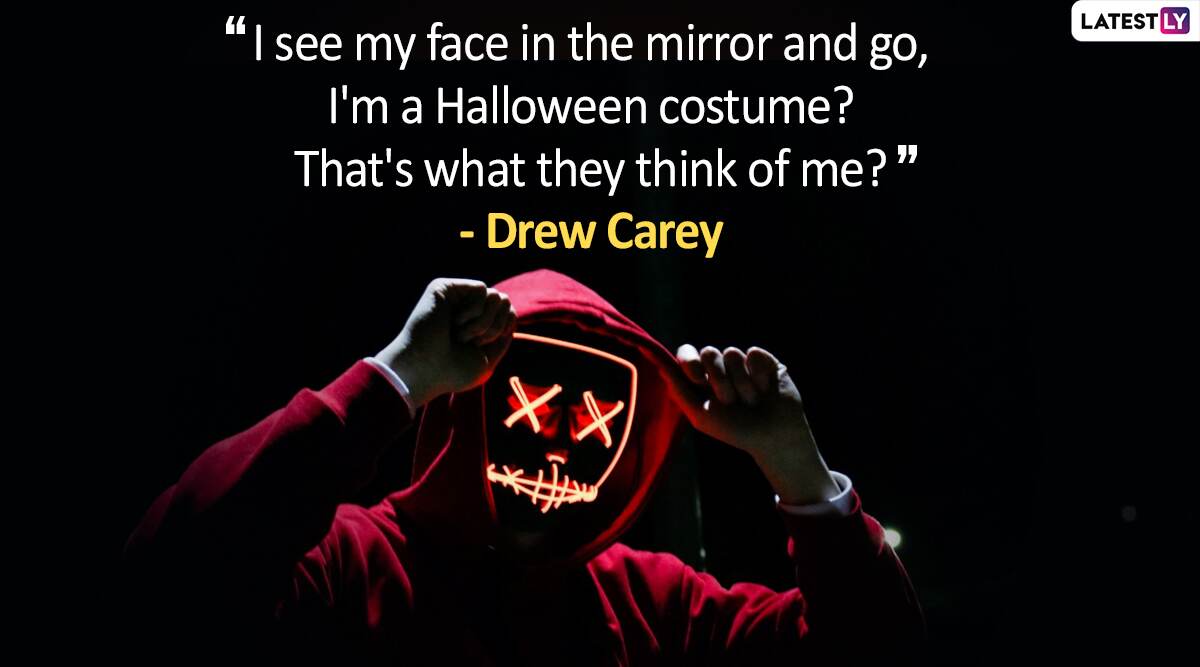 "I see my face in the mirror and go, 'I'm a Halloween costume? That's what they think of me?'" - Drew Carey
We hope that the above Halloween 2019 quotes and greetings will be useful to you. Just use them sparingly throughout the day on October 31, 2019. And since, a picture is worth than a thousand words, be quick to download the above images and celebrate the scariest festival. Happy Halloween!