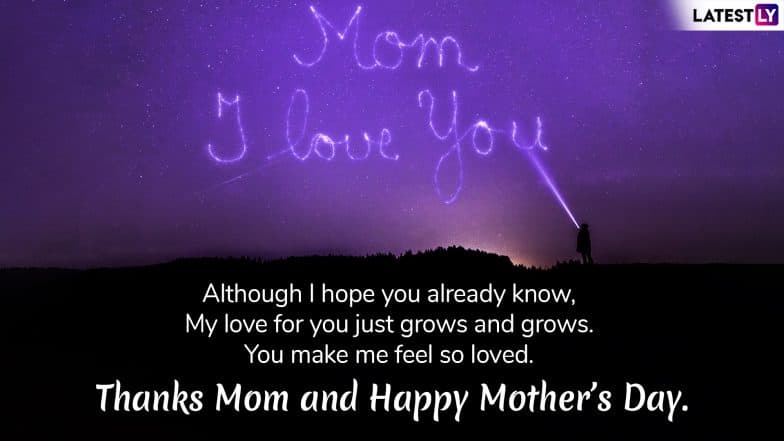 It is that special time of the year, when the lovely kids all around, tries their best to shower all their love to the moms. Dedicated to the marvellous woman of our life, Mother's Day is connected with a whole lot of fun and emotions at the same time. She is the same woman, who claims she never wants anything, but loves it when you show the littlest amount of thought on her account. On this special occasion, we bring you some amazing soulful Happy Mother's Day 2019 greetings that would work like a magic on May 12. Besides, in case you are unfortunate enough, to not be around with your mother on this special day, because of various reason, share her these marvellous Mother's Day wishes, for your mom to hold on, till the time, you both are reunited. The search for Happy Mother's Day images, SMS, GIF greetings, Facebook messages, Mom quotes and many more are increasing each year, while we celebrate Mother's Day with great zeal. Along with Mother's Day quotes and greetings, we also bring you direct link for super-impressive Mother's Day 2019 WhatsApp stickers to download for free. Not Just Expensive Gifts, Here Are Other Special Ways to Bring a Big Smile on Your Mom's Face!
Every year, Mother's Day is observed on the second Sunday of May. In 2019, Mother's Day falls on May 12. This day, is dedicated to all the marvellous moms around the world, for being wonderfully an inspiring human that we absolutely adore. Below, check out Mother's Day 2019 wishes and greetings that you can share with your mom on a special occasion and tell her, why you love her the most in the whole world. Mother's Day Images & Quotes HD Wallpapers for Free Download Online.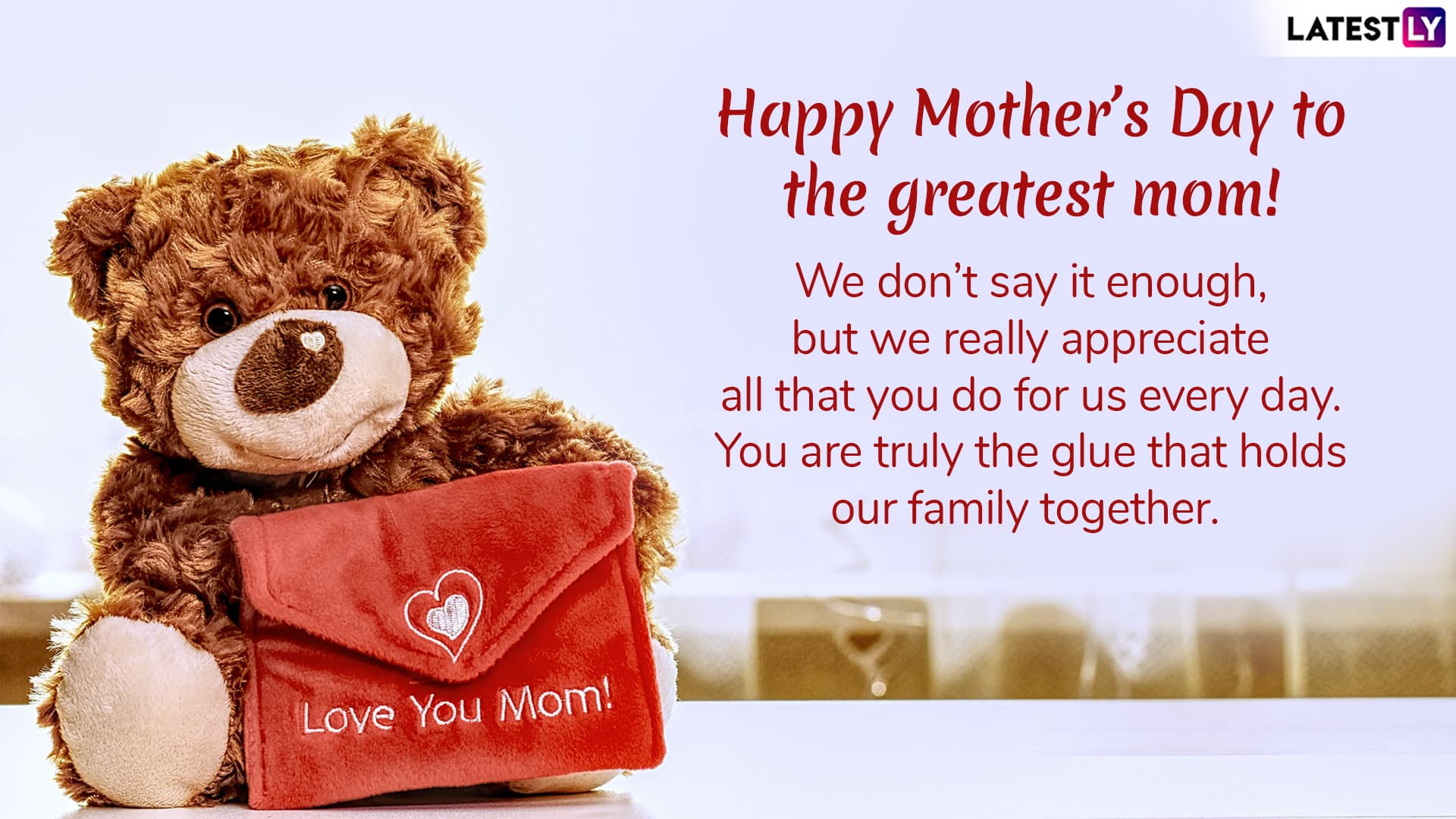 WhatsApp Message Reads: Happy Mother's Day to the greatest mom! We don't say it enough, but we really appreciate all that you do for us every day. You are truly the glue that holds our family together.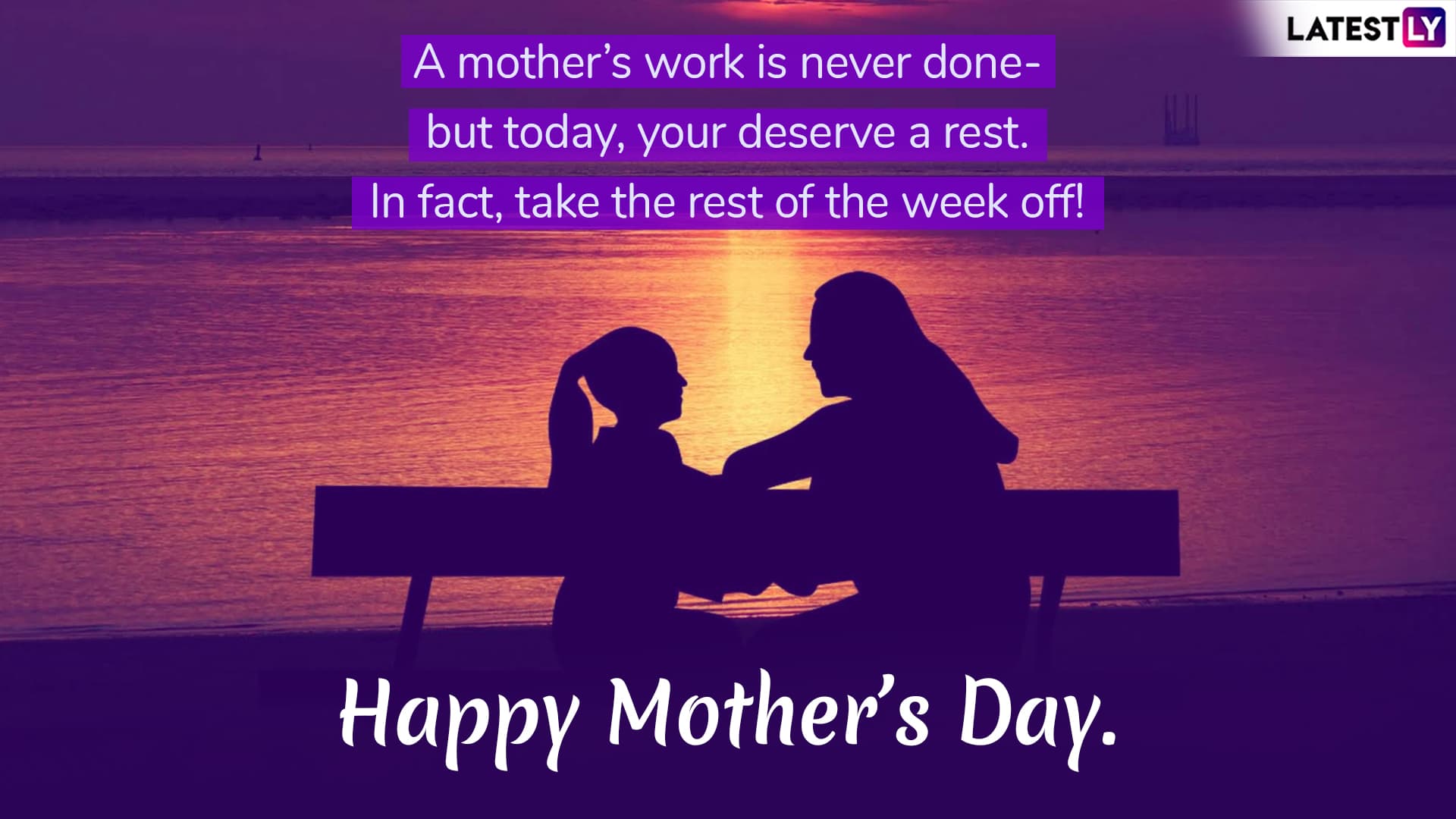 WhatsApp Message Reads: A mother's work is never done – but today, your deserve a rest. In fact, take the rest of the week off! Happy Mother's Day.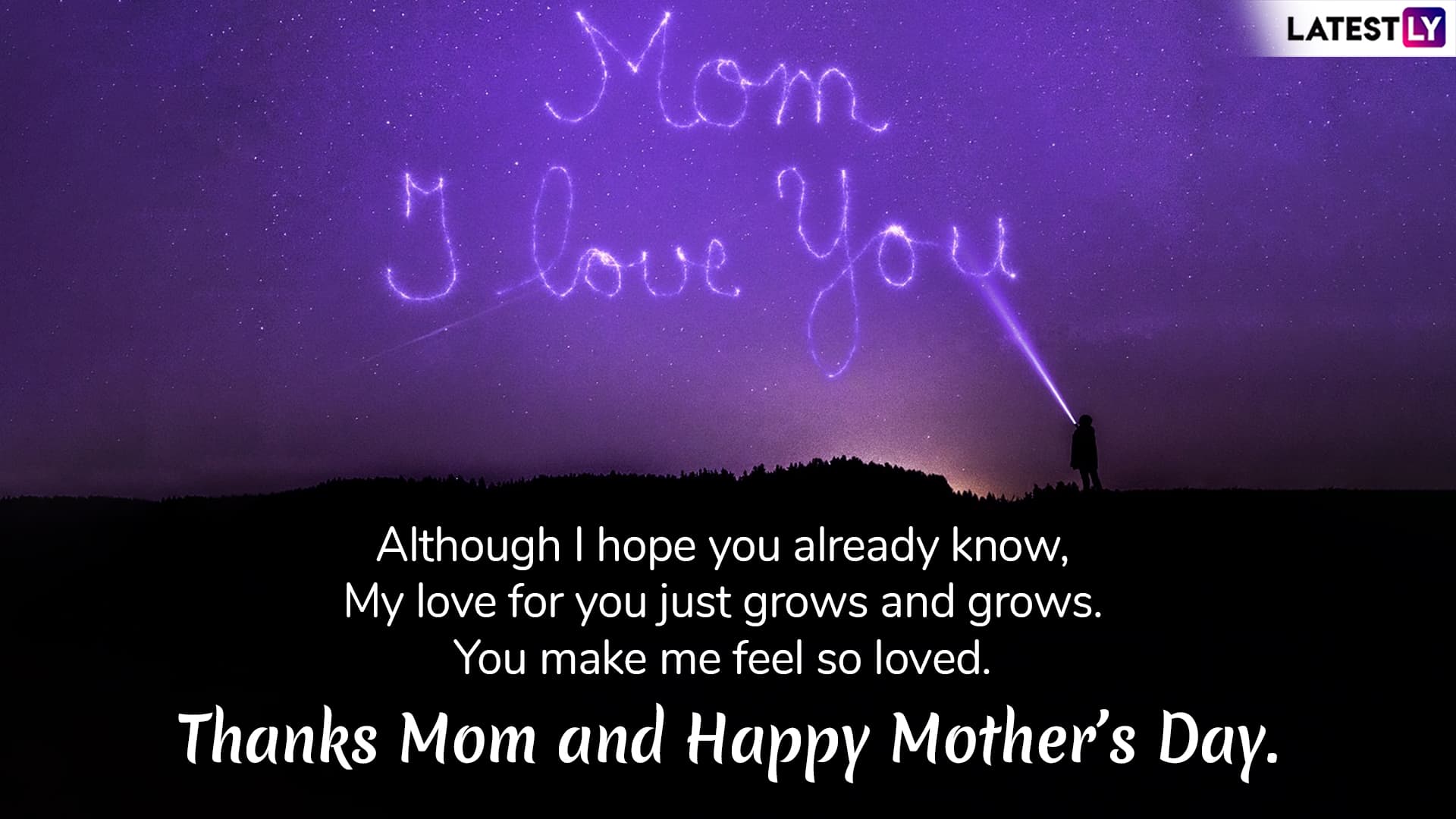 WhatsApp Message Reads: Although I hope you already know, my love for you just grows and grows. You make me feel so loved. Thanks Mom and Happy Mother's Day.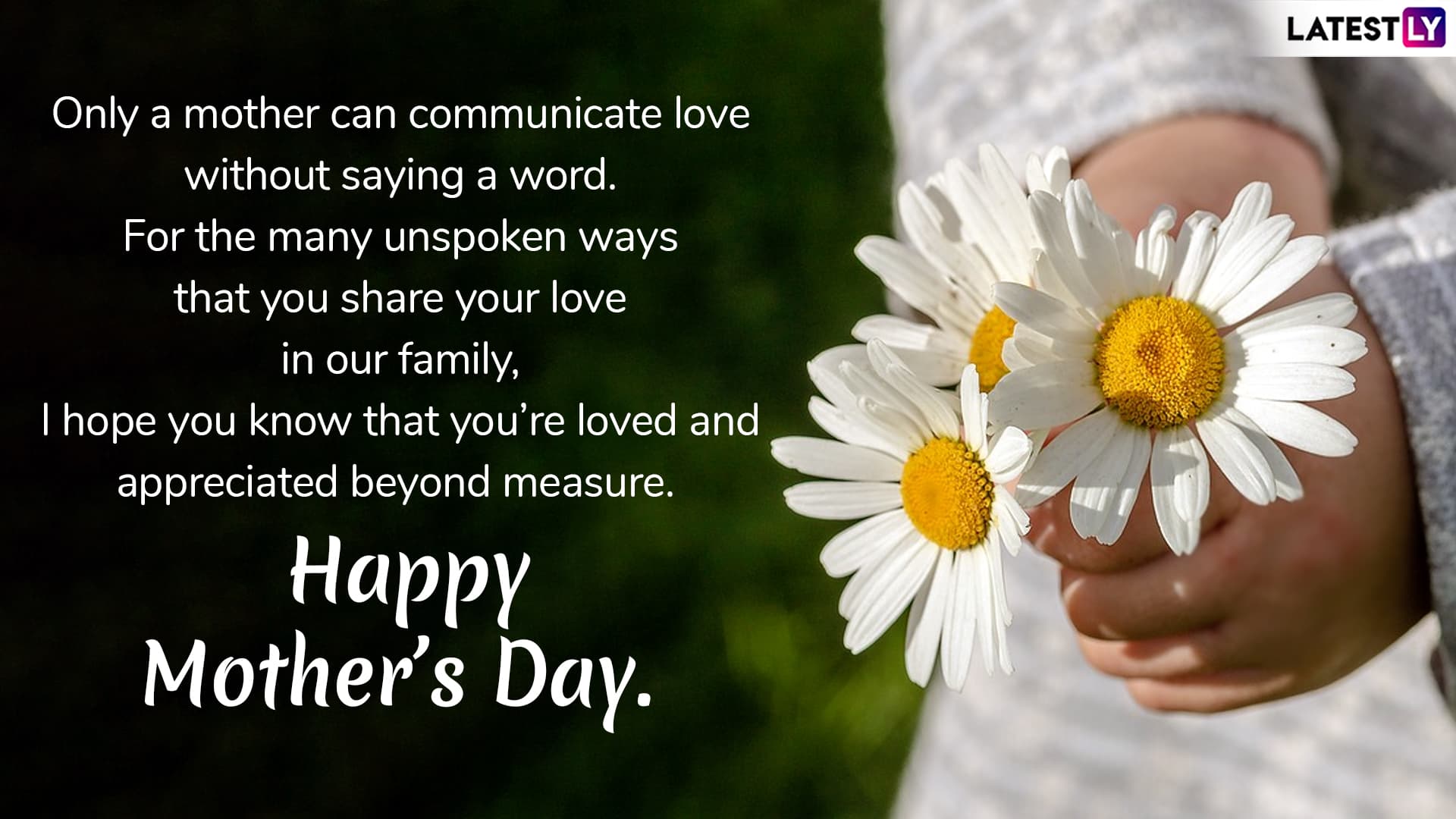 WhatsApp Message Reads: Only a mother can communicate love without saying a word. For the many unspoken ways that you share your love in our family, I hope you know that you're loved and appreciated beyond measure.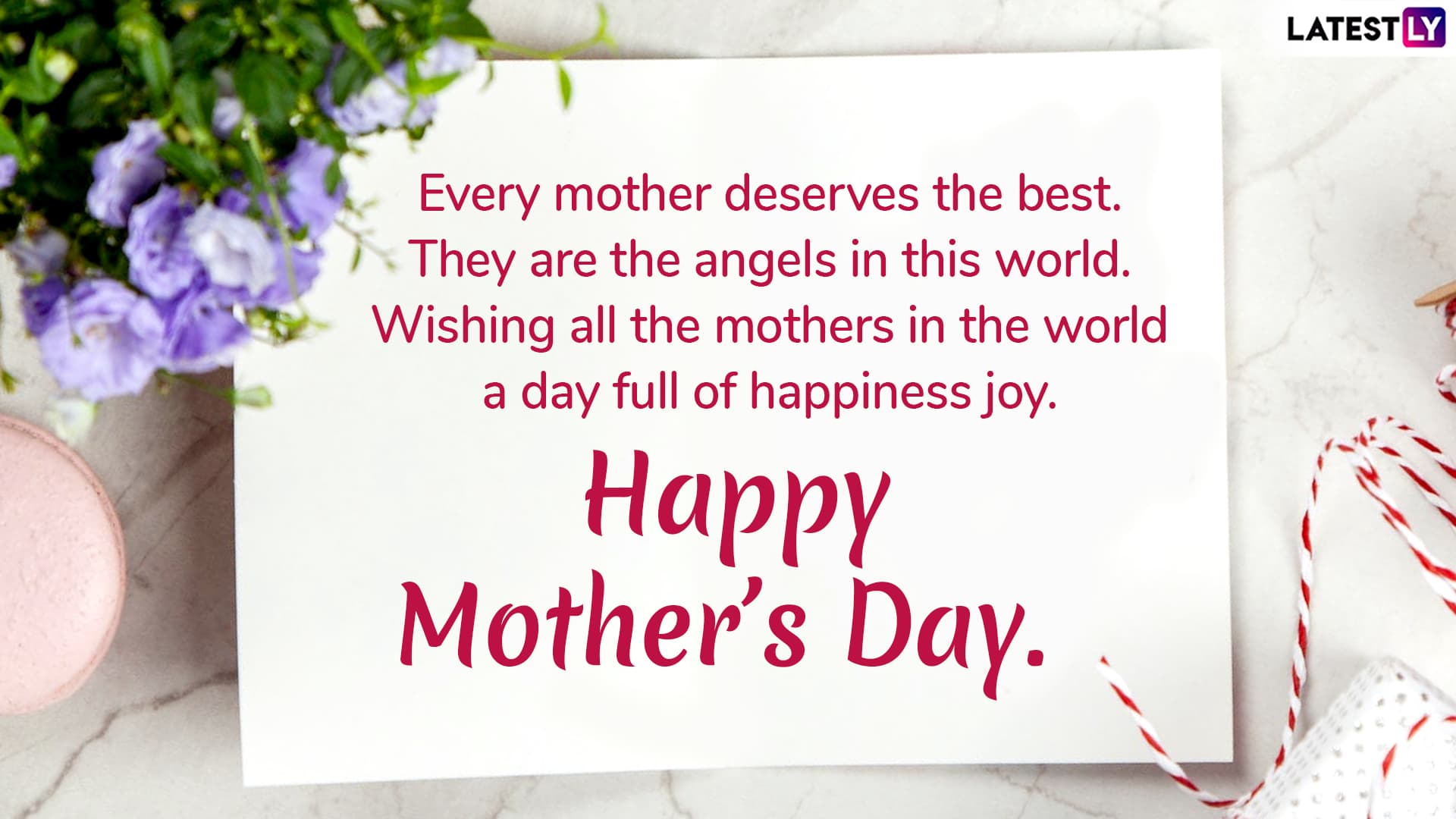 WhatsApp Message Reads: Every mother deserves the best. They are the angels in this world. Wishing all the mothers in the world a day full of happiness joy. Happy Mother's Day.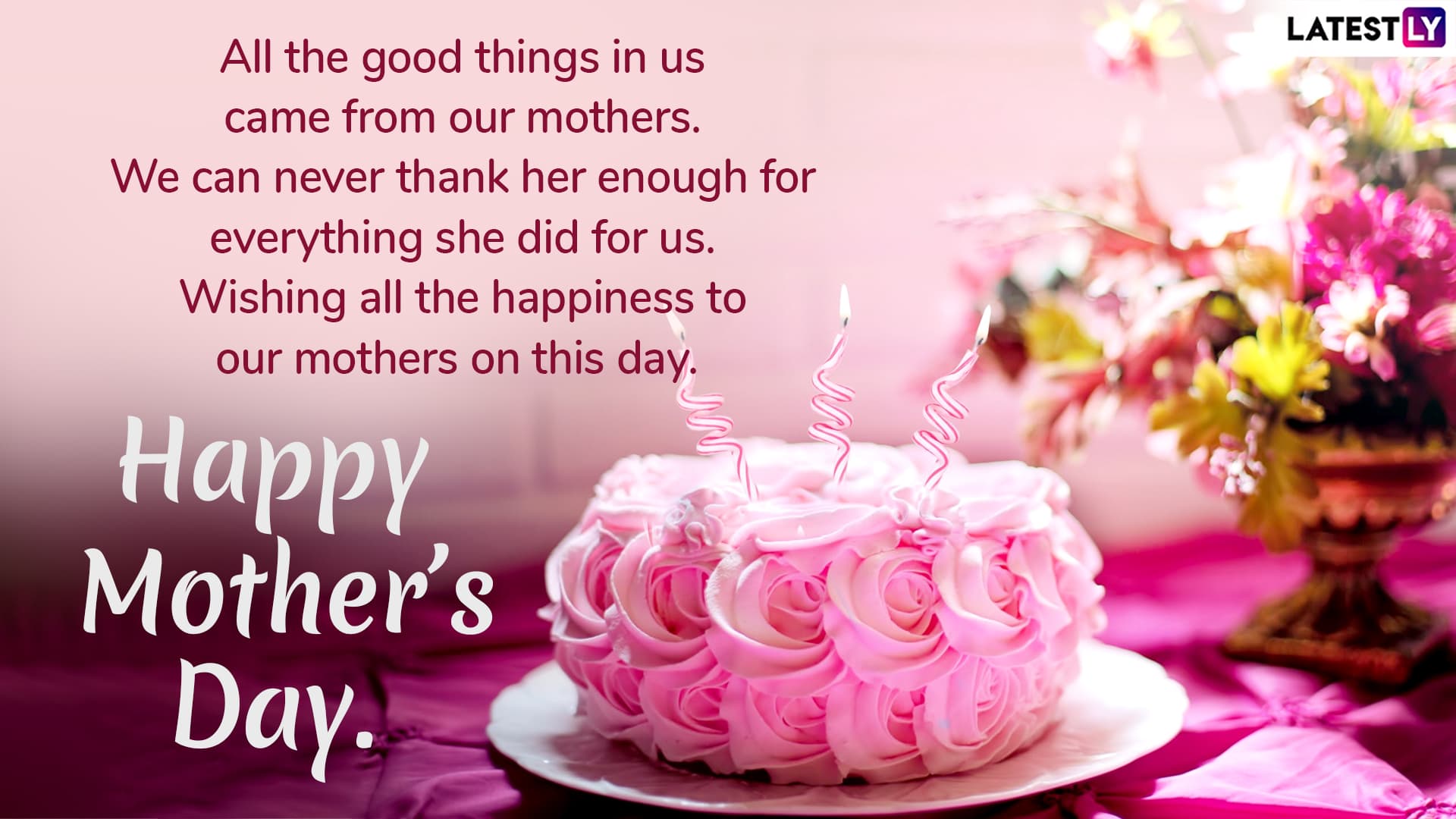 WhatsApp Message Reads: All the good things in us came from our mothers. We can never thank her enough for everything she did for us. Wishing all the happiness to our mothers on this day.
Watch Video: Happy Mother's Day 2019 Greetings
Mother's Day 2019 WhatsApp Stickers
On all the festivals, WhatsApp has always introduced some quirky and amazing stickers, signifying the celebration. For May 12, the online messaging app has unveiled an amazing collection of Mother's Day 2019 WhatsApp stickers for its Android users. Visit the Play Store app or click here to download Mother's Day sticker images for free.
Happy Mother's Day 2019 Greetings: WhatsApp Messages, Quotes, SMS, Photos to Send on May 12:
Send your warmest Mother's Day greetings to your mother, grandmother, wife or friend, and make them feel special. It is true, that dedicating a day will never match to whatever our mother, has done for us. But making them a little extra-special and pampering them a little, will keep that beautiful smile on her face throughout.