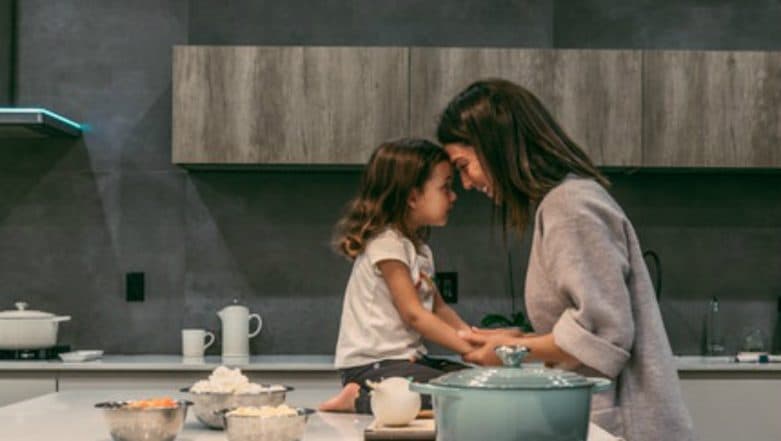 The most special and lovable day is here and we cannot keep our calm. Mother's Day stands as an extraordinary time, with kids striving hard enough to impress moms, making special memories to cherish for a lifetime. Honestly, it is not only the children in the house, but every member of the family, loves to arrange something special dedicating the time solely to mothers. Buying beautiful and expensive gifts that you know your mother would love, is momentous, but why not make things a little more special this time? The entire world is celebrating Mother's Day 2019 on May 12, the second Sunday of the month and indeed planning for something unique. It is true, that anything you do, will never match motherhood, but since it is a special occasion, try other amazing ways to make her feel extra-special and loved. Below in this article, we present you a few more ideas that you can apply this year, celebrating motherhood that will keep the big and beautiful smile on her face constant. 5 Unique and Budget-Friendly Presents for Your Moms. 
1. Breakfast in Bed
Start her day, by offering her breakfast in bed. Her eyes would wide open and you will witness a big smile on her face. Leave her a sweet note in the food tray to tell your mom that you love her the most and maybe some fresh flowers too that she loves. Easy DIY Gifts for Mom That Will Make Her Glad She Raise You Right! 
2. Take the Lady to a Pedicure
A little pampering, sure works as a therapy. If you are a son, send her to the spa, and if you are a daughter, join in on the fun. Begin with a blowout, then manicures and pedicures and you can even plan to splurge on a facial or makeup application. This wonderful relaxation, would enhance her beauty and will definitely be a special treat for your mom to get spoiled. Choose From These 5 Gadgets to Surprise Your Mom on This Special Day. 
3. Dinner Date
Find out the restaurant that your mom is recently playing to visit and treat her taste buds. You can also arrange for a beautiful dinner date at home. Show off your cooking and bartending skills a little to spark the Mother's Day celebration.
4. Long Drive Please
Either you can rent your mom's favourite car, or just ask her to take you out for a long drive. She loves to drive, so you select some of her favourite peppy numbers to listen or just have a heart-to-heart conversation on the drive. It is amazing and important at the same time, to get away from the distractions of everyday life. Mary Kom, Serena Williams, Indra Nooyi, Jacinda Arden and Other Inspiring Moms Around the World. 
5. Write How Much Your Love Her
Be the author and fill your love with words that you always wanted to say to your mom. Tell her, why you love her so much, for everything she had done, for being the best human that she is, for raising you so well, for tolerating your moods and what not. Mother's Day is a wonderful opportunity to tell her, how special she is to you and your entire family.
6. Make Something Special
You could plant trees or flowers, do crafts or take on decorating project, as a team (if you have siblings). Not just your mom, the bonus here is that every time you see that fine finished product, you will remember the fun your family had in the creative process.
You can sure buy her a wonderful gift, but making things a bit more special is fun. Apart from all the things, mothers only need the valuable time of their kids. The celebration of Mother's Day means spending as much time with your mom. Even if it is for a few hours, the fun, conversations, laugh and tears, all of it makes a wonderful memory, to cherish lifelong.