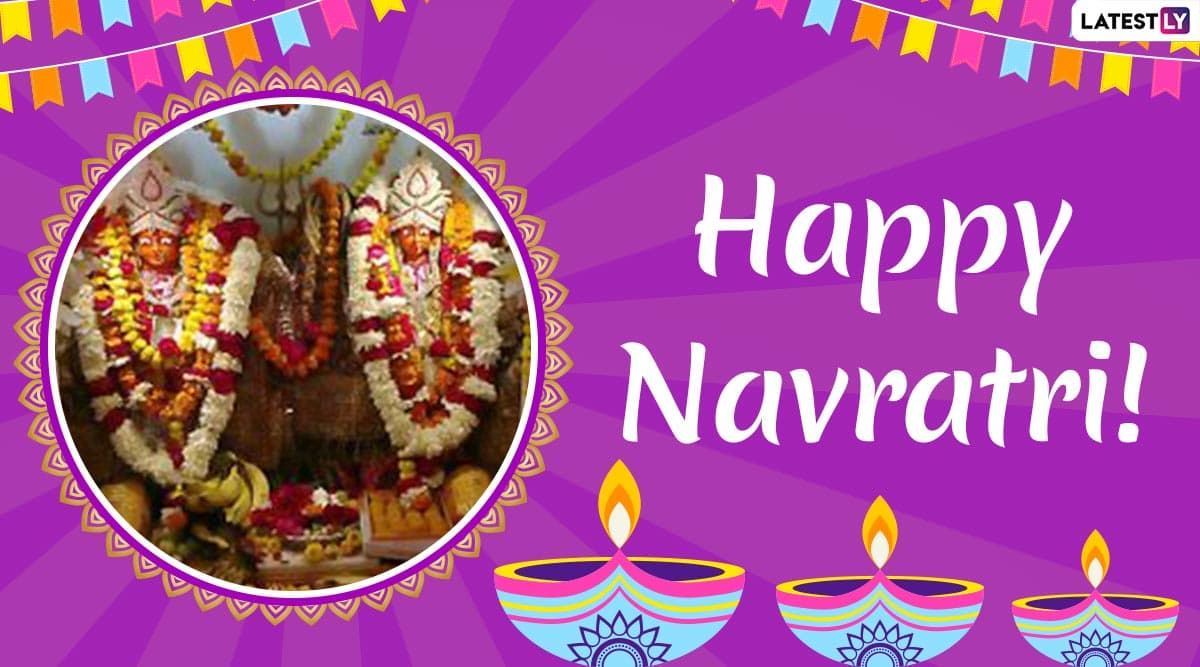 Happy Shakambari Navratri 2020, readers! The Shakambari Navratri festival is celebrated as a mark of respect for Goddess Shakambari, who is said to be the form of Goddess Parvati. She is also called as 'The Bearer of the Greens', as it is believed that she offered(s) food to those people who were stuck in calamities of famines. People celebrate the auspicious festival and share Shakambari Navratri wishes and greetings with their loved ones on this festive day. If you are looking for the latest Shakambari Navratri 2020 messages, then you can find them here. People can send across newest Shakambari Navratri 2020 wishes and greetings through WhatsApp messages, Facebook statuses, Hike messages, Snapchat stories, Instagram posts and other popular social messaging apps. It is nice to reconnect with your known ones on this festive occasion in the form of celebrations. Shakambari Navratri 2020 Dates & Shubh Muhurat: Know Significance of Nine-Day Celebrations of Goddess Parvati.
People can also share best 2020 Shakambari Navratri wishes and greetings which can be sent in the form of text messages, GIFs, videos, picture messages, HD images and wallpapers etc. Recently, WhatsApp had launched 'WhatsApp Stickers', which has become quite popular to wish people on such auspicious occasions, in recent times. If you are looking for best and popular Shakambari Navratri 2020 wishes and greetings, then your search should end here, as we have got your back. We at LatestLY bring you some of the top and trending 2020 Shakambari Navratri messages that can be sent to your friends, family, relatives etc. on this auspicious day.
The festival of Shakambari Navratri will begin on January 3. It is an 8-night long festival which will culminate on January 10 this year. It is said that during the times of famines and similar calamities, the Goddess Aadishakti takes the form of Goddess Shakambari and provides the needy and hungry with food, most probably vegan food. It is also believed that when she descended and saw the plight of the poor and hungry people, she couldn't hold her tears back. The tears that trickled down her eyes transformed the dry land into a fertile/green land. Hence, as a mark of respect, people visit temples and perform traditional duties on this day of Shakambari Navratri.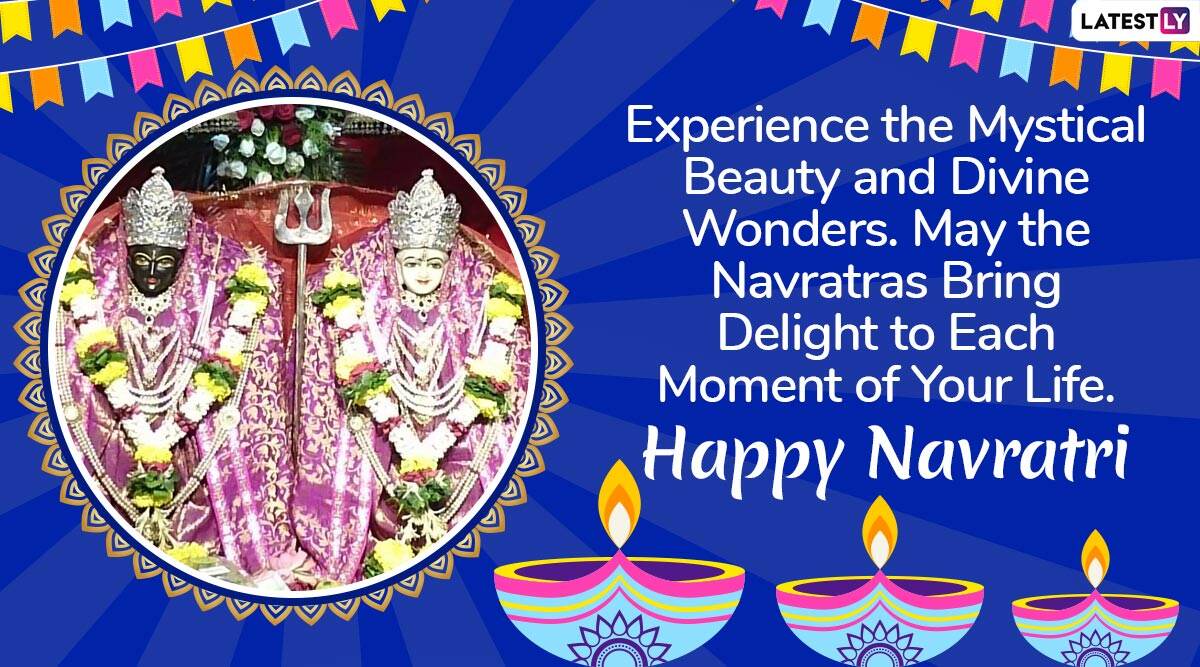 Message reads: Experience the Mystical Beauty and Divine Wonders. May the Navratras Bring Delight to Each Moment of Your Life.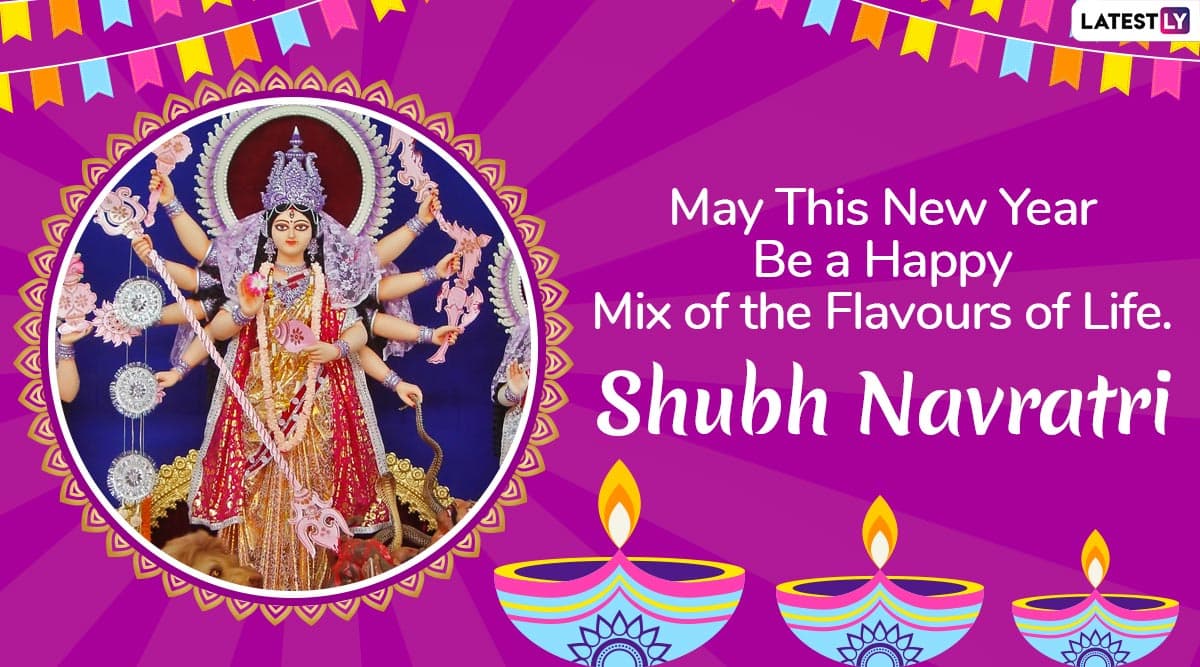 Message reads: May This New Year Be a Happy Mix of the Flavours of Life. Shubh Navratri.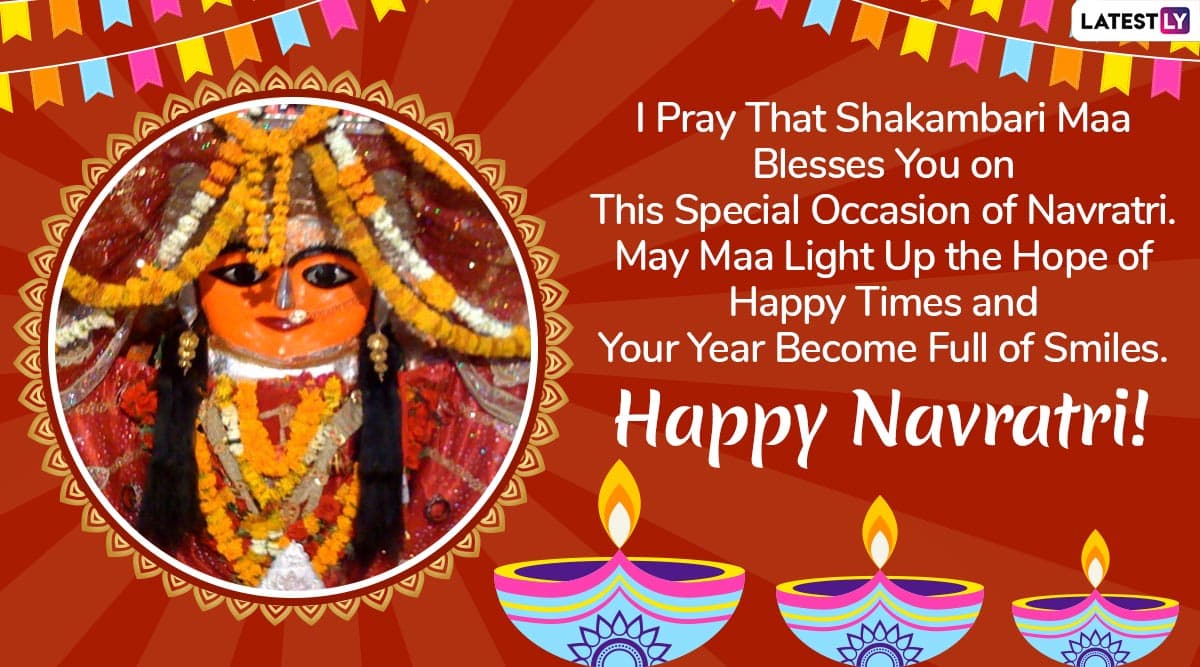 Message reads: I Pray That Shakambari Maa Blesses You on This Special Occasion of Navratri. May Maa Light Up the Hope of Happy Times and Your Year Become Full of Smiles. Happy Navratri!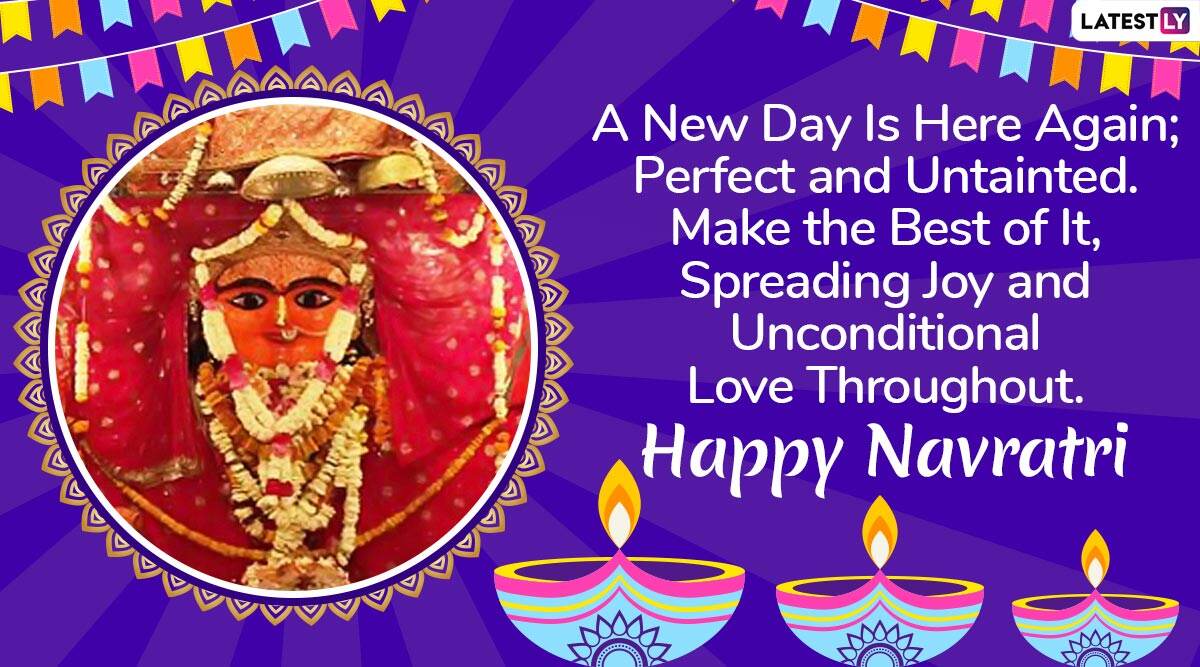 Message reads: A New Day Is Here Again; Perfect and Untainted. Make the Best of It, Spreading Joy and Unconditional Love Throughout. Happy Navratri!
As the festival of Shakambari Navratri 2020 nears, we at LatestLY, wish you a very happy and joyous observance of the festivities. We hope you loved sharing the best and trending Shakambari Navratri wishes and greetings with your loved ones as much as we did it with you.