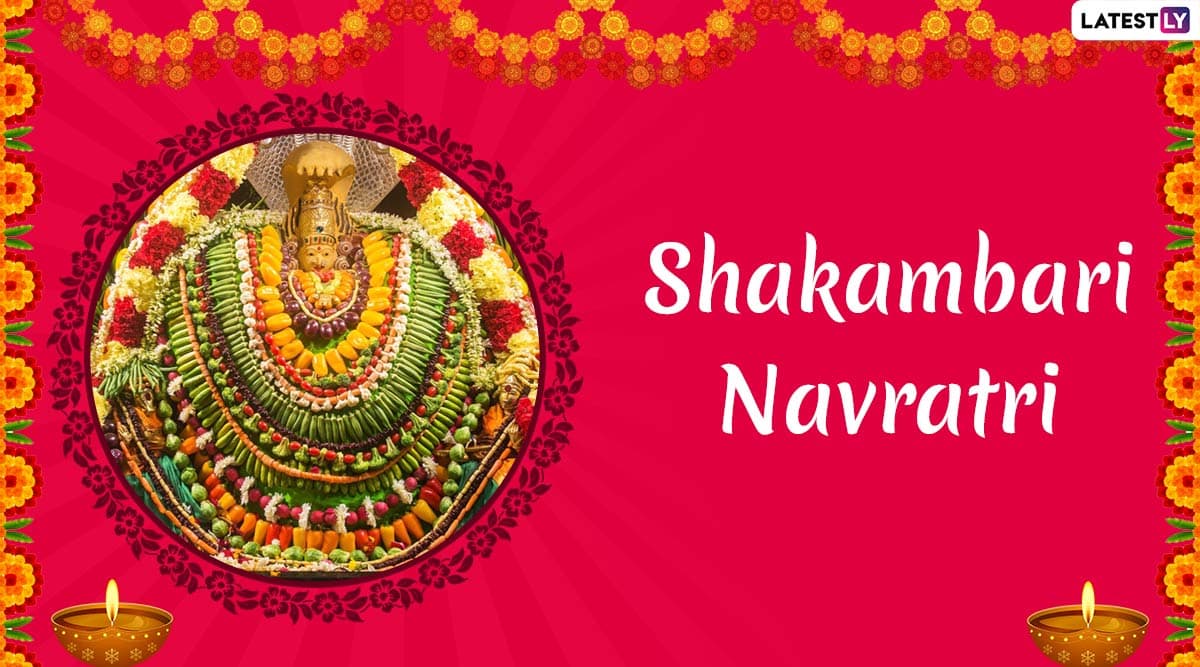 An auspicious festival honouring Goddess Shakambari will be celebrated since tomorrow, ie January 3. Called the Shakambari Navratri, it is a nine-day-long celebration that respects the form of Goddess Parvati. Goddess Shakambari is called "The Bearer of the Greens." She is known to have helped those who were struck with the calamity of famine and offered them food. Ahead of 2020, we tell you a little more about this form of Goddess, the dates of this celebration history and significance of this festival. January 2020 Festivals, Events and Holiday Calendar: Makar Sankranti to Republic Day; Know All Important Dates and List of Fasts for the Month.
The word śākaṃbharī means "she who bears vegetables". The word is derived from two Sanskrit words- śāka which meaning vegetable/vegan and bharī which means holder/bearer/wearer. She is thus called as the Annapurna and people worship her to get blessings of prosperity. Lala Ramswaroop Calendar 2020 for Free PDF Download: Know List of Hindu Festivals, Dates of Holidays and Fasts (Vrat) in New Year Online.
Shakambari Navratri Dates
Navaratri means the celebration of nine nights. So this Navratri is also marked for nine days. In the month of Paush month of the Hindu calendar, Shakambari Navratri begins on the day of Ashtami and go on till the day of Shakambari Purnima. This year, Shakambari Navratri 2020 will begin on January 3 and go on till January 10.
Shakambari Purnima Timings
As per DrikPanchang, the Purnima Tithi Begins at 02:34 AM on Jan 10, 2020and ends at 12:50 AM on Jan 11, 2020.
Shakambari Navratri Significance
The legend about Goddess Shakambari states that in times of famine, the Goddess Aadishakti comes down in the form of Shakambhari and gives vegan food to the hungry. So any form of vegetarian food is often called as the Prasad of Maa Shakambhari. There was a time when the demons had taken over and harassed the people. When the Goddess saw the condition of the people, she could not stop crying for nine days. Her tears which fell on the ground gradually turned the dry land into the greenery. She then offered everyone food and saved them fro the famine-like situation.
So during the festival of Shakambari Navratri, people pay their respects to the Goddess by visiting her temples. It is believed that those who donate raw vegetables and fruits to the needy receive blessings from this Goddess.