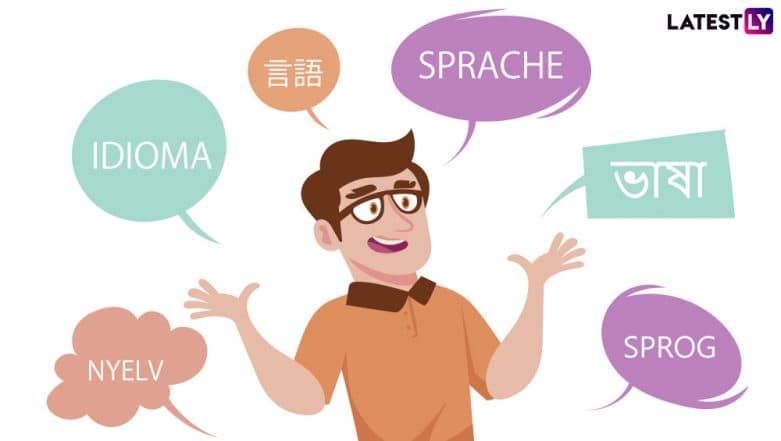 International Mother Language Day is observed annually on February 21 to promote linguistic diversity. Every year UNESCO comes with a theme and conducts events to create awareness about the importance of languages. This year the day aims at bringing indigenous languages in the forefront. The theme of  International Mother Language Day 2019 is 'Indigenous languages matter for development, peacebuilding and reconciliation'. In India, West Bengal celebrates the day as Bhasha Divas.
UNESCO first announced the day on November 17, 1999, in a bid to promote multilingualism. The idea to celebrate International Mother Language Day was initiated by Bangladesh. Bangladesh celebrates February 21 as the anniversary of the day when Bangladeshis fought for recognition for the Bangla language. Hindi is 8th Most Searched Language for Learning in the World, Reveals Google on European Day of Languages 2018.
Commemorating the day, Office of the UN Ombudsman and Mediation Services is compiling proverbs in different languages spoken across the world. People can send their favourite proverb in their mother language for entry. Proverbs can be on the topics of peace, harmony, conflict resolution/competence "to deal with conflict, mindfulness, resilience, well-being". The most appropriate languages will be chosen and published on the UN website. Badeshi is an Extinct Language With Only Three People Speaking it! Here Are 4 Other Least Spoken Languages in the World.
A seminar and workshop will be held in Paris where two Permanent Delegates to UNESCO and a Representative of la Francophonie will speak. A debate entitled "Languages count" will also be held at the event. The UN in a statement said, "At least 43% of the estimated 6000 languages spoken in the world are endangered. Only a few hundred languages have genuinely been given a place in education systems and the public domain, and less than a hundred are used in the digital world." This Indian Language is Fastest Growing Language in US! Is it Gujarati or Telugu?
In 1948, the Government of the Dominion of Pakistan declared Urdu as the sole national language, sparking protests among the Bengali-speaking population of East Bengal. Governor-General of Pakistan Muhammad Ali Jinnah declared the rule saying "Urdu, and only Urdu". Various events were held against the ordaining and a protest was held on February 21, 1952. During the protest, a student was killed by the police leading to civil unrest. Following years of conflict, the government granted official status to Bangla language in 1956.