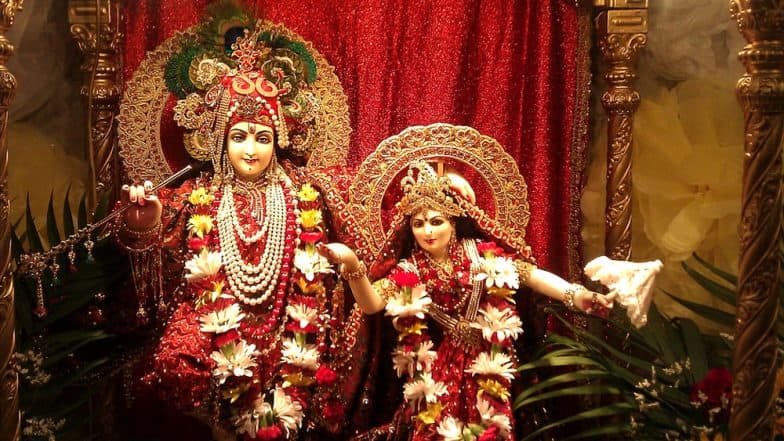 Janmashtami or the birth anniversary of Lord Krishna is celebrated every year with great fervour and enthusiasm in India. In 2019, Janmashtami, also known as Gokulashtami, will be celebrated on August 24. One of the most essential components of celebrating Janmashtami is observing a fast on this day. It is said that fasting brings good luck and fortune in your life. Fasting on Gokulashtami also is said to cleanse your body and spirit on the auspicious day. One can also show devotion towards Lord Krishna and get his blessings by observing a vrat, upvas or fast. However, there is a lot of confusion about the right way to observe a fast and types of fasting on this day. But before that, here's what you want to know about Krishna Janmashtami 2019 Festival Date, Significance, Gokulashtami Puja Tithi and Celebrations Associated With Lord Krishna's Birthday.
Did you know there are different ways you can fast on Janmashtami? While some people like to fast without taking a single sip of water throughout the day, some just eat fruits and consume fluids. Here are the types of Janmashtami fasting. Fasting is Good for Health! Know Why?
Phalahar
Phal in Hindi means fruits, so when you are observing a Phalahar fast, you must keep in mind to only eat fruits and drink fluids that may come from fruits. Some people also consume milk, and as it is considered to be sacred.
Nirjal
Jal in Hindi means "water", and nir means "without." Therefore when you say you are observing a nirjal upvas, you do not consume anything, not even water. You can only eat the next day.
One-time Eating Fast
Some people don't consume anything throughout the day except for water, but in the evening after the sunset, they eat food made without onion and garlic (satvik food) as dinner.
Satvik Fast
When you say satvik food, you mean food that is made without onion or garlic. Some people avoid only onion and garlic throughout the day and observe a fast.
When it comes to eating on Janmashtami, you must remember that Lord Krishna loved dairy products right from maakhan (non-clarified butter) to sweets made out of milk. Devotees may arrange for sweets like peda, shrikhand, kalakand, kheer, etc. to offer Lord Krishna and only eat it yourself after that.  But also remember, at the end of the day, it is not about how severe your fast is or how much discomfort you endure but how far you want to go for your belief whole-heartedly.