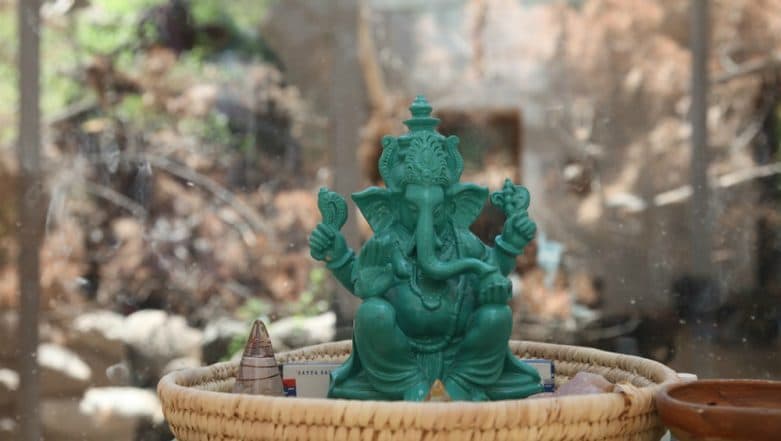 Ganesh Bhakts across are all excited to celebrate the birth anniversary of their favourite Hindu lord. Observed on Shukla Chaturthi, Ganesh Jayanti falls on the Magha Lunar month, which is why the festivity is also known as Maghi Ganeshotsav or Magha Shukla Chaturthi. In 2019, according to the Gregorian calendar, Magha Ganesh Jayanti 2019 will be observed on February 8, and the celebration will continue till February 9. However, many people confuse the observation with the huge Ganesha Chaturthi festival which is celebrated during the Bhadrapada month (August to September). As per the Hindu legends, Magha Ganesh Shukla Chaturthi is the actual celebration of Ganesha's birthday. Significance and Puja Shubh Muhurat of Magha Shukla Chaturthi. 
Ganesh Jayanti is celebrated in the months of August-September with much fervour and enthusiasm not only in India, but across the globe. Beautiful pandals are set, and idols of Ganpati are worshipped to celebrate the 10-day long festival. But it has not to be confused with the celebration of Magha Ganesh Jayanti. , and it became a major social and public event. Whereas, Magha Ganesh Jayanti is said to be the actual birthday of the Hindu lord. February 2019 Festivals, Events and Holiday Calendar. 
Is Magha Shukla Chaturthi Actually the Birthday of Lord Ganesha?
Ganesh Jayanti 2019 is observed on the fourth day during the waxing phase of the moon known as Shukla Paksha in Magh month. Legends believe that Lord Ganesha was born on the Shukla Chaturthi of Magha Lunar month, which is the fourth day of the Hindu month of Magha, which coincides with January or February in the Gregorian calendar.
Magha Ganesha Jayanti is majorly celebrated in Maharashtra and in the Konkan regions of Konkan. The festivity is also known as Til Kund Chaturthi or Til Hund Chauth as on this day; devotees also prepare sweets made of sesame seeds. Ganesh bhakts also create an image of the Hindu lord using Turmeric power or Sindoor powder to worship the deity. Special prayers and rituals are observed at all the Ganesh temples on Magha Ganesh Jayanti.