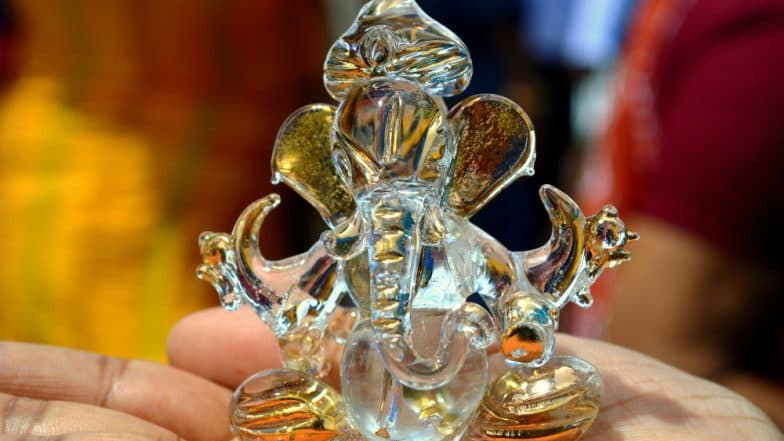 Individuals across India are gearing up to celebrate the birthday of Lord Ganesha. According to the Hindu calendar, it is observed on Shukla Chaturthi during the Magha lunar month. Also known as Maghi Ganeshotsav or Magha Shukla Chaturthi, the auspicious day is dedicated to the Hindu lord. Mostly, the devotees in many parts of Maharashtra and Goa, observe the festival with much fervour and enthusiasm. Til Kund Chaturthi or Til Kund Chauth holds great significance to the Ganpati devotees in Maharashtra. This year, Magha Ganesha Jayanti will be celebrated on February 9. In this article, we have provided the festivity date, muhurat, and everything to know about Ganesh Jayanti 2019. February 2019 Festivals, Events and Holiday Calendar. 
Son of Lord Shiva and Goddess Parvati, Ganesha is believed to be the lord of wisdom and beginnings. Though Ganesh Jayanti in the month of Magha as the birth anniversary of Lord Ganesha, the Chaturthi during Bhadrapada month (August to September) is widely celebrated. Calendar 2019 For Free Download in PDF: Know List of Hindu Festivals, Holidays, Fasts According to Drik Panchang, Kalnirnay, Lala Ramswaroop Calendars Online.
Magha Ganesh Jayanti 2019 Date, Time & Muhurat
According to the traditional Marathi Hindu Lunar calendar, Ganesh Jayanti is observed on the fourth day during the waxing phase of the moon known as Shukla Paksha in Magh month. This year, the Chaturthi tithi begins at 10:17 am on February 8 and ends at 12:25 pm on February 9, 2019. It is also believed that during Ganesh Jayanti, one should not sight the moon. As per Drik Panchang, on February 8, from 10:18 am to 09:08 pm, devotees should avoid the moon sighting. Again, the time to prevent the moon sight on February 9, lasts for 12 hours and 18 minutes; i.e. from 09:42 am to 10:00 pm.
Magha Ganesh Jayanti 2019 Celebration
Ganesh Jayanti is a minor festival unlike the 10-day-long celebration, which is observed in the Bhadrapad month of Hindu calendar. It is mainly observed in Maharashtra and coastal regions of Konkan. In some communities; devotees prepare an image of the Hindu lord using Turmeric powder of Sindoor powder to worship the deity. Special prayers, rituals and pujas are held at all the Ganesh Temples across, and arrangements of various offerings are performed on the day for peace and prosperity.
Although, it is observed for a day, on Magha Ganesh Jayanti 2019, many puja rituals are organised across the famous Ganpati temples. Above all, Palki Yatra in Pune, Maharashtra is immensely popular. Devotees also prepare special dishes for the Hindu lord. Ganesh Jayanti is celebrated with a lot of enthusiasm and zeal by all the Ganpati bhakts.