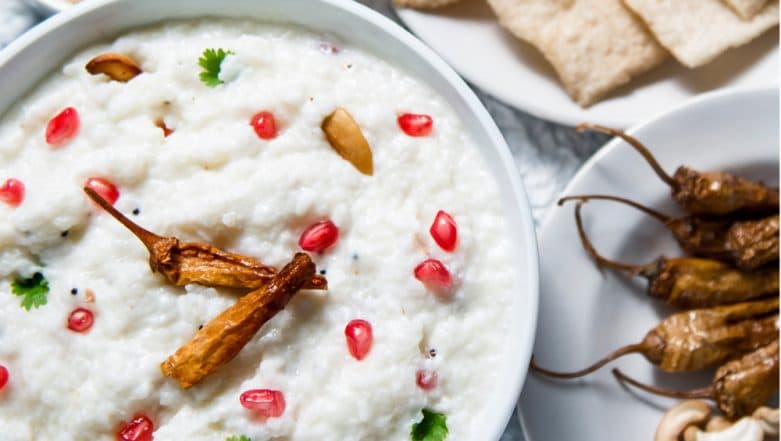 Navaratri is around the corner and it's time for some festive-style feasting. But many people also observe fast during these nine holy days, abstaining from nonvegetarian food, grains, alcohol and certain types of vegetables. For Navratri, a Sattvic diet comprising clean, organic, mildly-spiced food is preferred and one of the ingredients that are had during the festival is samo rice, also called as vrat ke chawal or swang chawal. For Navratri, vrat ke chawal is used in innovative ways to prepare khichdi, kheer, poori and tikki as a substitute for wheat and rice.
The name rice is a misnomer because the grain belongs to the millet family. It is a highly-nutritious food grain, which is also versatile and gluten-free. Known as barnyard millet in English, samo rice or swang rice has good amounts of macronutrients and dietary fibre. It positively impacts blood glucose levels in diabetics and non-diabetics and long-term consumption of the millet can help in the management of metabolic disorders. Here are a few recipes featuring the nutritious "rice".
Vrat ki Khichdi/ Samvat Rice Khichdi
For this recipe, you need to heat 2 teaspoons of ghee in a vessel and let it heat up. Roast ½ teaspoon cumin seeds in it and roast it on a low flame. Add chopped green chillies and ground black pepper. Roast it for two minutes and add the samo rice with two cups of water. Mix well and add the sendha namak. Cook till the rice is puffy. Add fried peanuts and potatoes to the mixture and stir well. Garnish with green coriander. Navratri 2018 Recipes Without Onion & Garlic: Here's What All Sattvic Food You Can Cook This Navaratri.
Samak Katali
Grind 100 grams soaked samo rice and ½ a cup curd in a grinder. Put a teaspoon of ghee and fry the cumin seeds, chopped chillies and the samo/curd slurry. Keep adding a quarter cup of water into the mixture until the mixture gets hardened. Add sendha salt. When the mixture cools down and becomes firm, add coarsely cut peanuts and coriander leaves. Oil a rectangular pan and transfer the thick mixture into it. Once the mixture sets and hardens, cut it into diamond-shaped pieces and serve.
Samo Rice Poori
For this recipe, make a fine paste out of 3/4th cup samo rice and roast it for a minute while stirring continuously. Transfer the paste into a plate and let it cool down. To the batter, add 1 teaspoon oil, sendha salt, ¼ teaspoon black pepper and knead it till it is smooth. Heat oil in a pan for deep frying. With greased hands, flatten the poori dough, place it between two polythene sheets and roll it out. Drop the pooris into the oil until it puffs up. Drain and serve on an absorbent paper.
Vrat Ki Chawal Ka Pulao/ Samo Rice Pulao
Take half a bowl of samo rice and soak it for half an hour. Put two tablespoons of ghee in it. When the ghee is heating up, drain the water out of the samo rice. Put a mixture of asafoetida and cumin seeds into the hot ghee. When the cumin seeds have browned, drop in the chopped potatoes. Once the potatoes have softened, add chopped tomatoes, green chillies, turmeric powder, sendha salt and half a teaspoon pepper. Fry for half a minute and add the soaked samo rice into the pan. Add a cup of water and cook it on medium flame. Once the water has , and the rice has turned puffy, the dish is now ready to be served.
Samak rice, samo rice, vrat ke chawal or barnyard millet is a versatile ingredient, perfectly suited for Navratri fasting. Apart from being delicious, the "rice" is also teeming with nutrients and fibre. Try these recipes this Navratri if you plan on fasting.