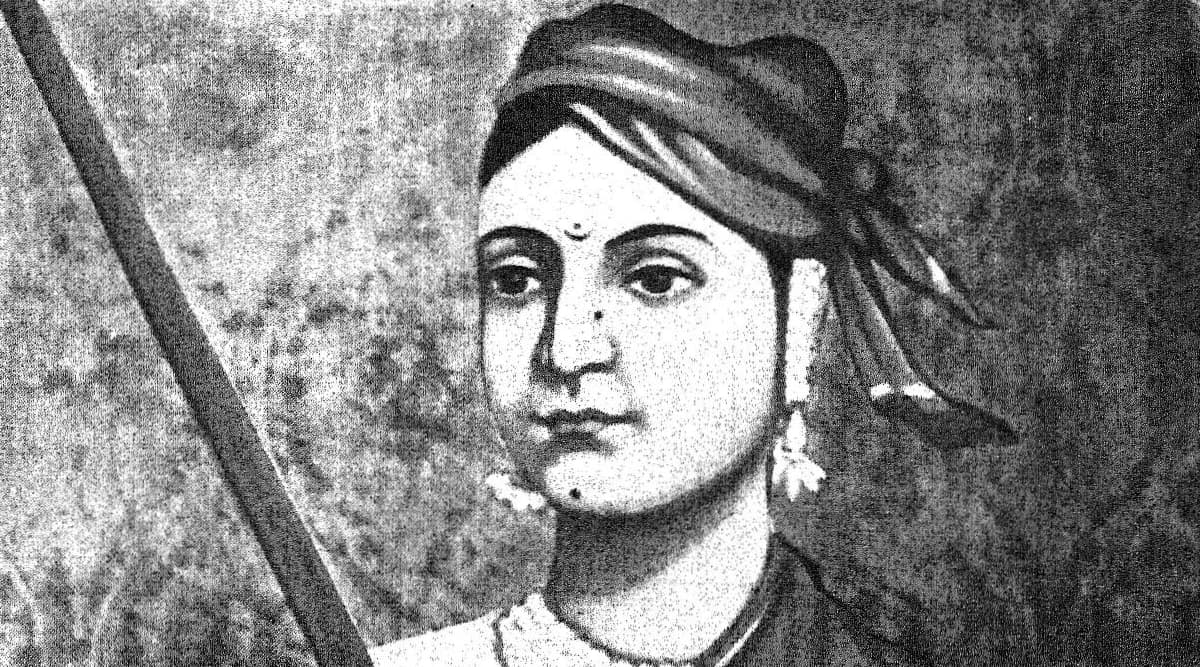 Rani Lakshmibai was the iconic female warrior who played an important role in the revolt of 1857 against the British rule. Rani Lakshmibai was born on November 19, 1828. The year 2019 marks the 191st birth anniversary of the warrior queen. Rani Lakshmi fought with all her might to save the empire from East India Company. She embraced martyrdom in the battlefield while fighting for her motherland on June 28, 1958. Rani Lakshmibai 161st Death Anniversary: Who Was The Queen of Jhansi Who Bolstered The 1857 Mutiny?
Rani Lakshmi Bai was born as Manikarnika Tambe on November 19, 1828, in Varanasi. She was the daughter of Moropant Tambe and his wife, Bhagirathi Sapre. Moropant was an adviser in the Court of Peshwa Rani Lakshmi Bai's mother died when she was only four years old. At a very young age, she had learnt horsemanship, archery, self-defence, and shooting. It was after her marriage with the Maharaja of Jhansi, Raja Gangadhar Newalkar, in May 1842, she was named Lakshmibai in honour of the Hindu goddess Lakshmi. At the time of her marriage, she was 14 years old. Rani Lakshmi Bai Death Anniversary 2019: Five Quotes by Jhansi Ki Rani, the Fearless Warrior Queen Are a Must Read.
In 1851, the couple gave birth to a boy. However, the baby died within four months of his birth. Rani Lakshmi Bai adopted his cousin's son Anand Rai, and named him Damodar. After the death of Gangadhar in 1853, East India applied the Doctrine of Lapse to annex Gwalior. Rani Lakshmibai was given an annual pension of Rs. 60,000 and ordered to leave the palace and the fort. In 1858, British troops attacked Jhansi. Lakshmibai managed to flee the fort after putting up a strong resistance.
She headed eastwards, where she met other rebel leaders, including Tantia Tope and Nana Sahib. The Indian forces launched an offensive against the British troops led by Captain Clement Heneage in Kotah-ki-Serai near the Phool Bagh of Gwalior. Rani Lakshmibai fought British troops with her son tied to her back. Her bravery in the battlefield inspired generations to come. For displaying gallantry against all odds, she became immortal in the history of Indian freedom struggle.