On June 18, 1858, the fearless Queen of Jhansi, Rani Lakshmi Bai died while fighting against the British. One of the most important figures in India's first war of Independence, Rani Laxmibai's courage is known to all. She was a brave and fearless woman, who fought heroically against the British and eventually lost her life in the battlefield in Gwalior. Today, on June 18, people in India pay their tributes to the Warrior Queen, Manikarnika Tamble, for her remarkable role in the history of independent India. Her bold approach and daring words against the British Raj inspire the Indian nationalists. As we observe Rani Lakshmi Bai death anniversary today, let us look at five quotes, delivered by Jhansi ki Rani, the fearless warrior Queen. These sayings of Manikarnika are a must read. Know the Inspiring Story of Great Indian Warrior 'Rani of Jhansi'. 
Jhansi ki Rani Lakshmibai was born on November 19, 1828 in Varanasi into a Marathi Karhade Brahmin family. She was named Manikarnika Tamble and was nicknamed Manu. It was after she was married to the Maharaja of Jhansi, Raja Gangadhar Newalkar, in May 1842, that she was named Lakshmibai in honour of the Hindu goddess Lakshmi and as per the rituals. On June 17, 1858, near Phool Bagh in Gwalior, British troops under Captain Heneage fought the Indian army being commanded by Lakshmibai, as they were trying to leave the area. Rani Lakshmibai, completely armed on horseback, with her infant son tied to her back, began to attack the British troops. It was during the war that the queen was wounded. As per legends, Rani Laxmibai did not want her body to be captured by the British and she told a hermit to cremate her. As per her wish, on June 18, 1858, her body was cremated.
"We fight for independence. In the words of Lord Krishna we will, if we are victorious, enjoy the fruits of victory." Jhansi ki Rani Lakshmi Bai
"If defeated and killed on the field of battle, we shall surely earn eternal glory and salvation." Jhansi ki Rani Lakshmibai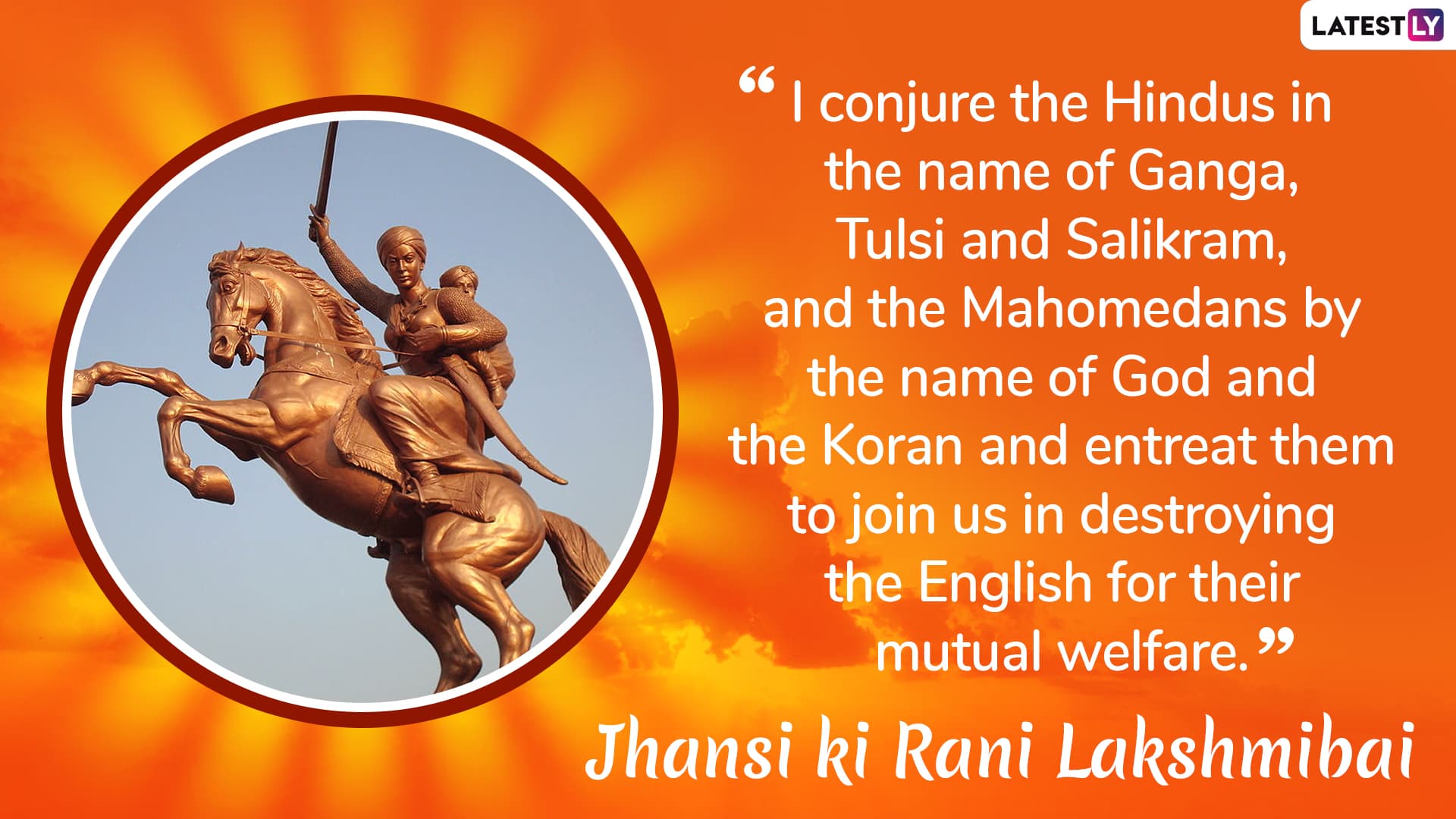 "I conjure the Hindus in the name of Ganga, Tulsi and Salikram, and the Mahomedans by the name of God and the Koran and entreat them to join us in destroying the English for their mutual welfare." Jhansi ki Rani Lakshmibai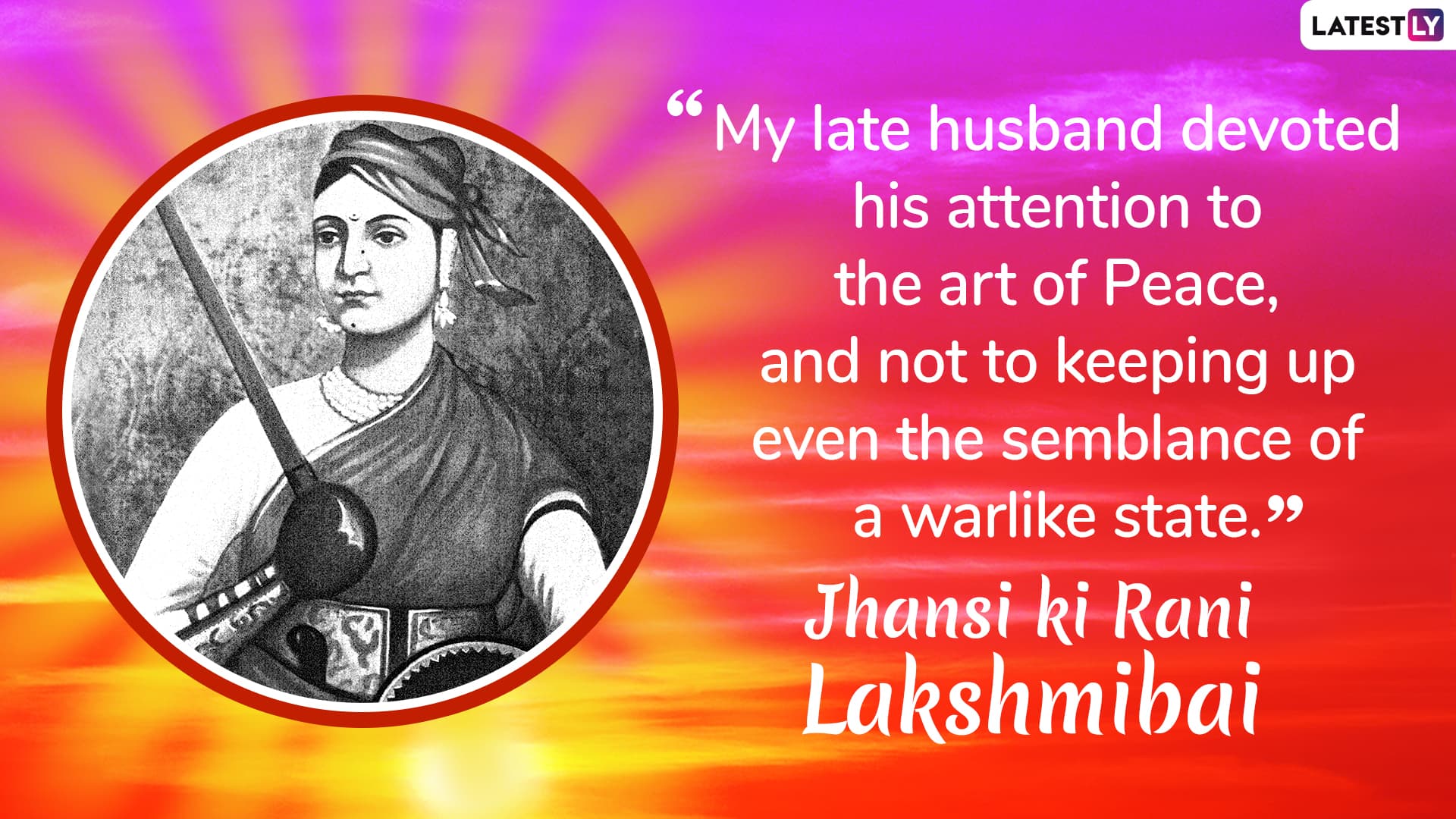 "My late husband devoted his attention to the art of Peace, and not to keeping up even the semblance of a warlike state." Jhansi ki Rani Lakshmibai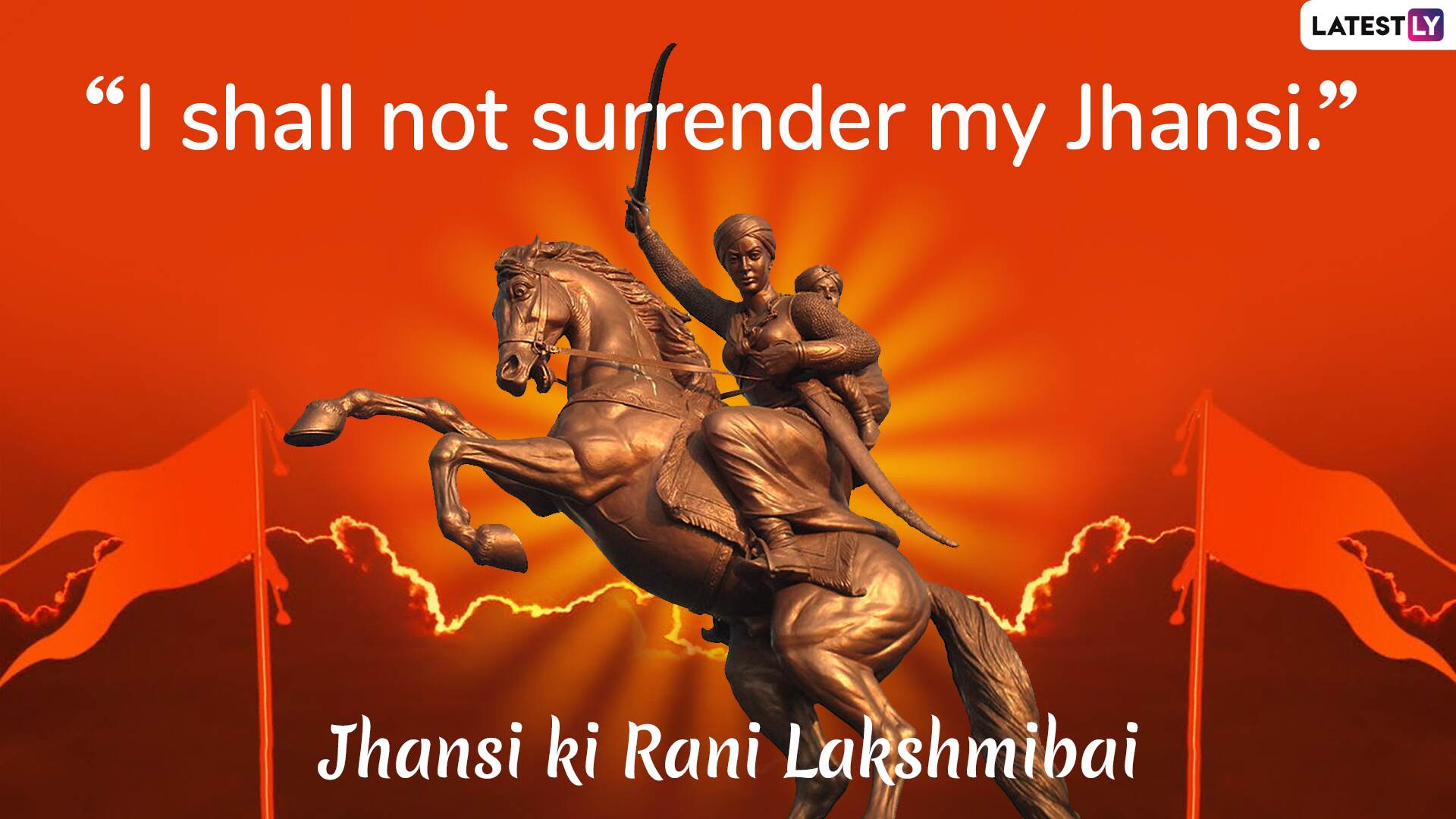 "I shall not surrender my Jhansi." Jhansi ki Rani Lakshmi Bai
Watch Video: Quotes by Jhansi Ki Rani Lakshmibai 
Lakshmibai's name lives on forever. Her bravery even inspired generations of poets, writers and film makers who have tried to capture the essence of who the warrior Queen of Jhansi was. On her death anniversary, honour the rebellious figure by sharing the above powerful quotes by Jhansi ki Rani, Lakshmi Bai.