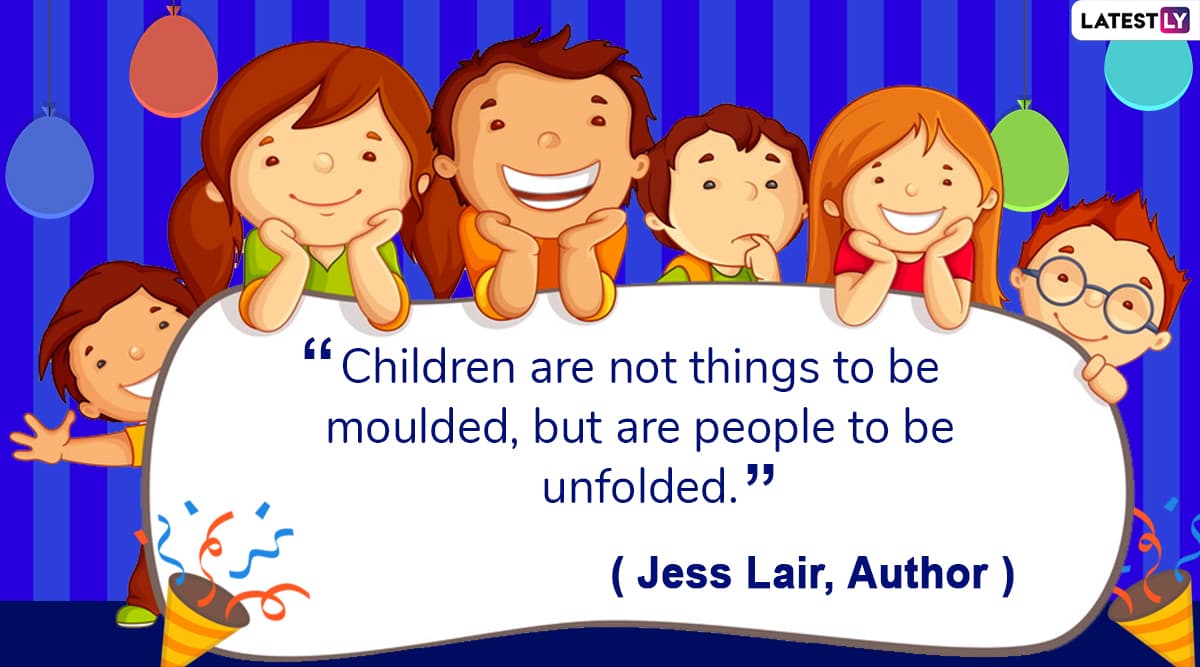 World Children's Day is observed on November 20 annually to promote togetherness and create awareness about children's welfare. On December 14, 1954, the UN General Assembly recommended that all countries should introduce an annual event from 1956 known as Universal Children's Day to encourage fraternity and understanding between children all over the world and promoting the welfare of children. As we celebrate World Children's Day 2019 we have compiled list of quotes on children by popular people. The day aims at promoting the need to give children the childhood they deserve. You can also send these quotes as messages or SMS to wish your children. These sayings by popular people talks volumes about what children are capable of and the need to encourage them for a better tomorrow. Universal Children's Day 2019 Date: Know History, Significance and Celebration Associated With This Global Event.
Children's Day was started by Reverend Dr Charles Leonard, pastor of the Universalist Church of the Redeemer in Chelsea, Massachusetts on the second Sunday of June in 1857. He held a special service on this day and dedicated the day to children. He had also alternatively named the day Rose Day, though it was later named Flower Sunday, and then named Children's Day. Meanwhile, check out these beautiful quotes by famous minds which you can tell your children this observance.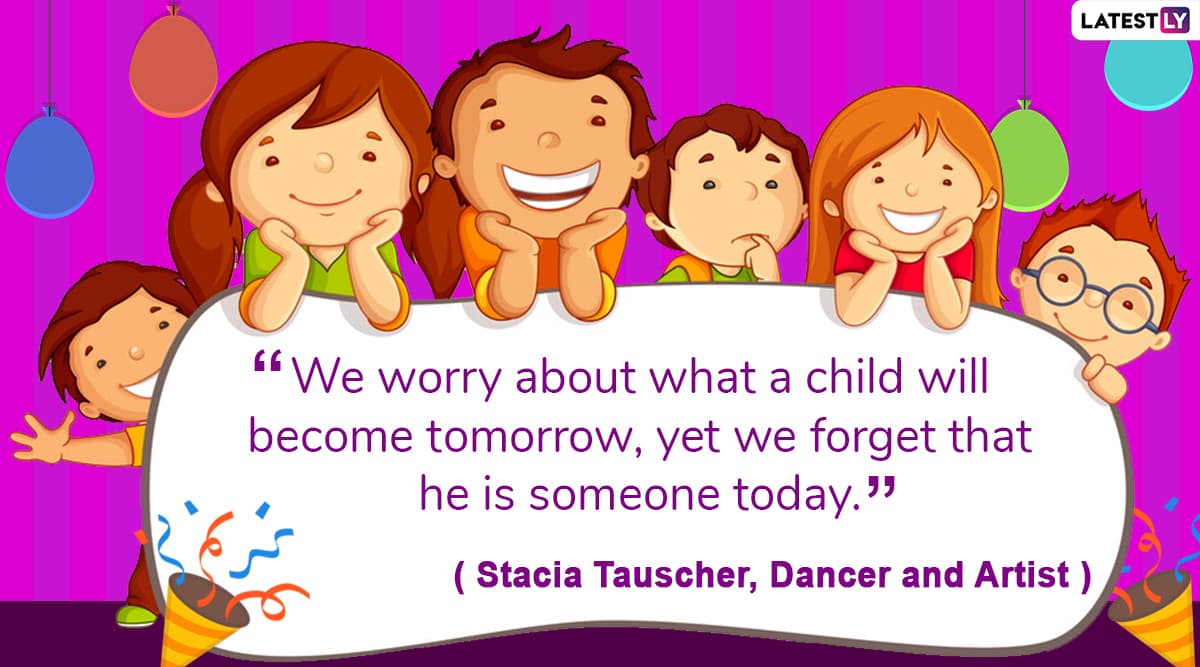 World Children's Day Quotes: "We worry about what a child will become tomorrow, yet we forget that he is someone today." — Stacia Tauscher, Dancer and Artist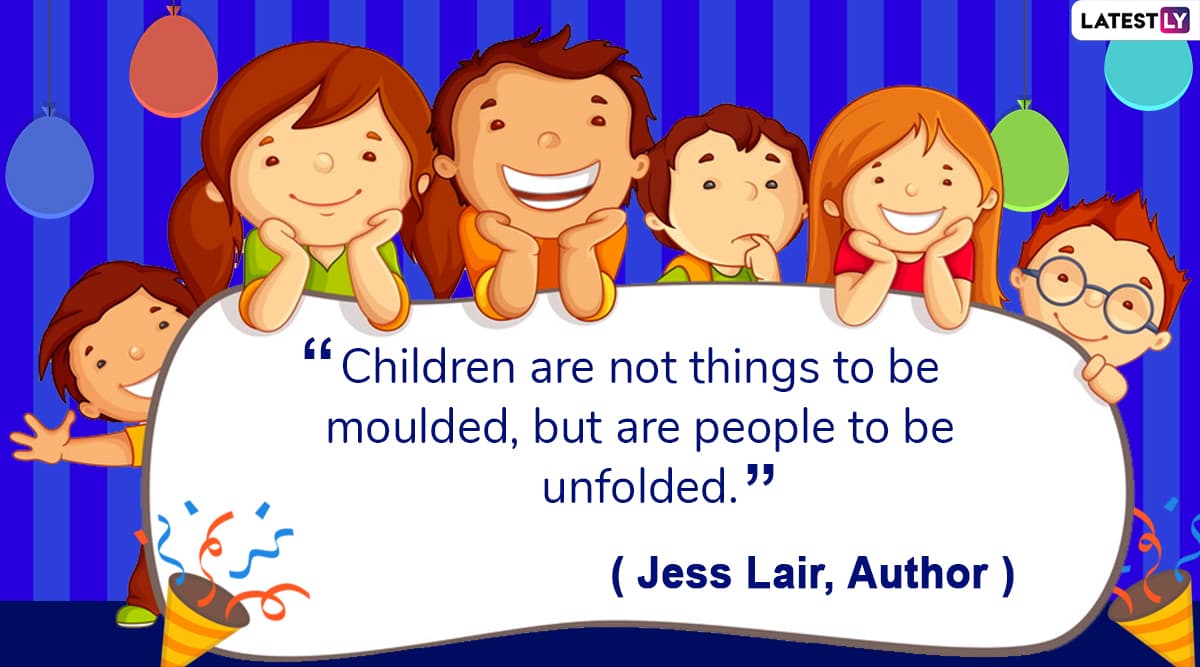 World Children's Day 2019 Quotes: "Children are not things to be moulded, but are people to be unfolded." — Jess Lair, Author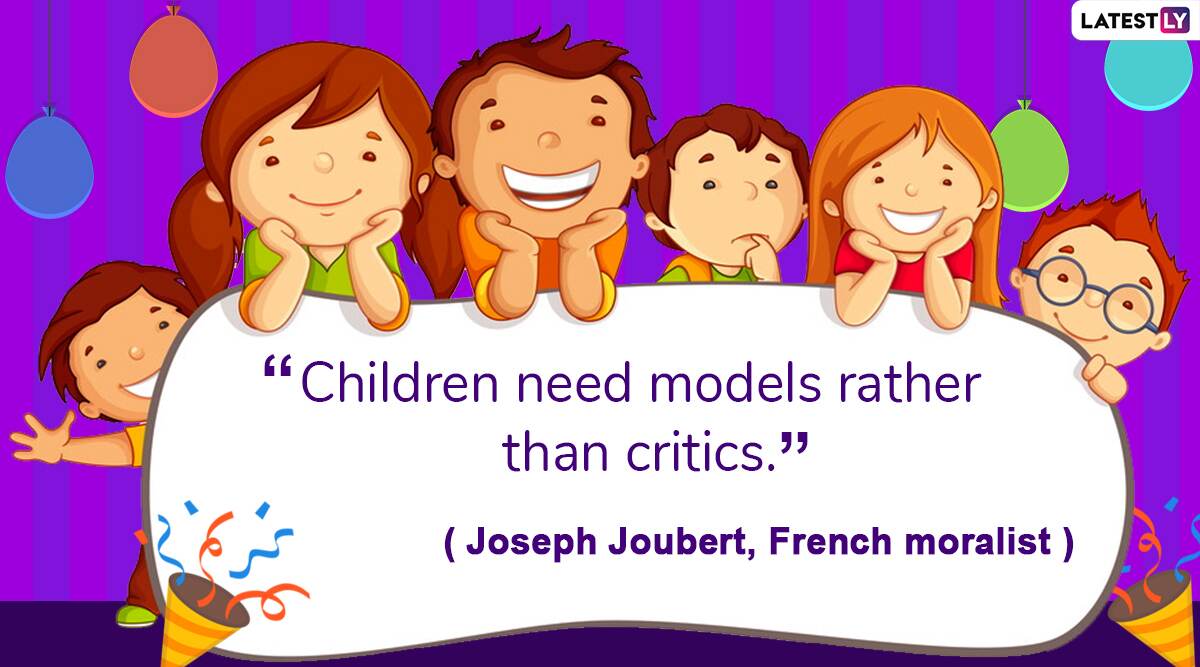 Children's Day Quote: "Children need models rather than critics." — Joseph Joubert, French moralist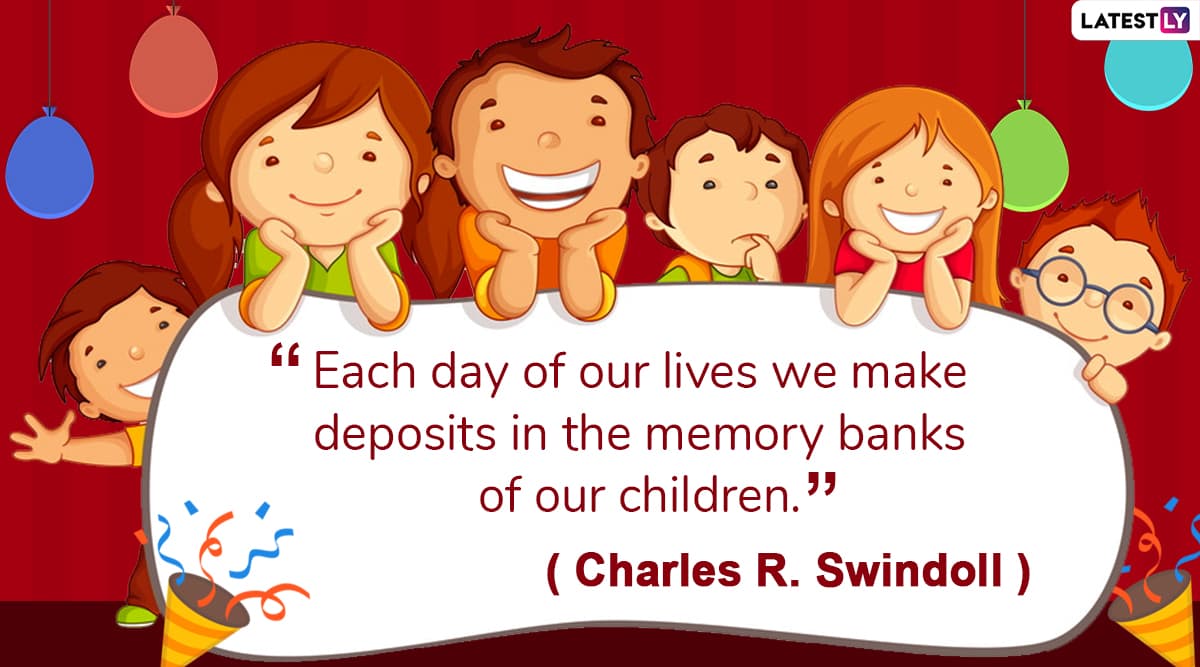 World Children's Day 2019 Quotes: "Each day of our lives we make deposits in the memory banks of our children." — Charles R. Swindoll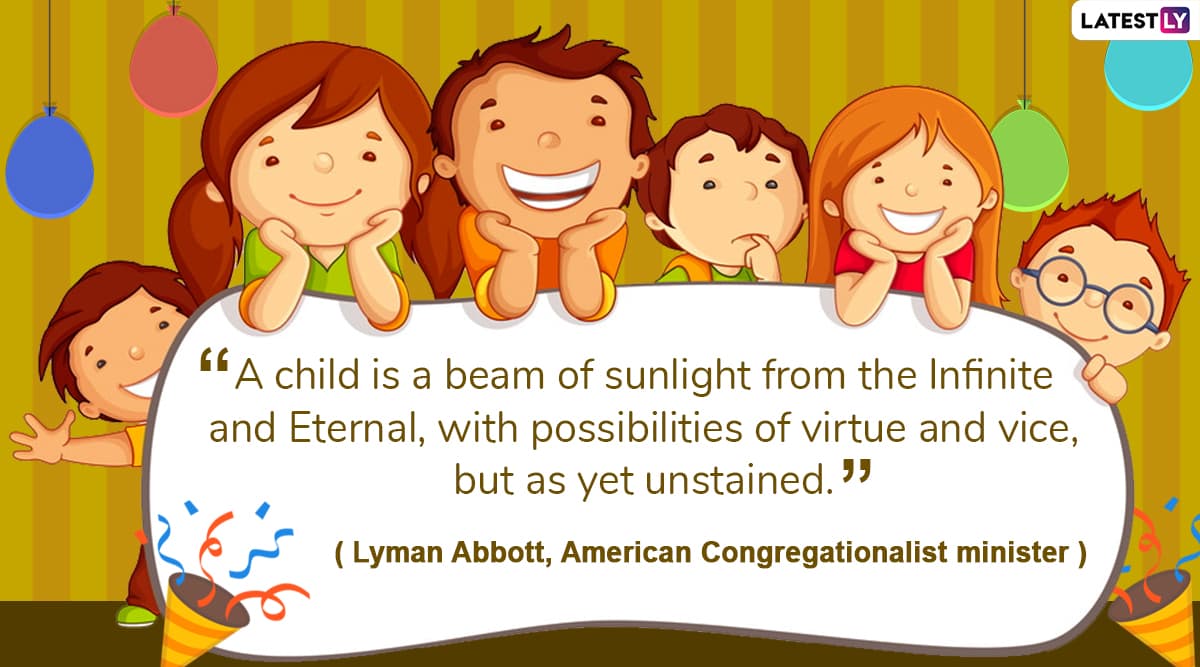 Universal Children's Day 2019 Quotes: "A child is a beam of sunlight from the Infinite and Eternal, with possibilities of virtue and vice, but as yet unstained." — Lyman Abbott, American Congregationalist minister
The UN General Assembly adopted the Declaration of the Rights of the Child on November 20. On the same date in 1989, the UN General Assembly adopted the Convention on the Rights of the Child, as noted by the United Nations Organisation. Since 1990, World Children's Day thus marks the anniversary of the date that the UN General Assembly adopted both the Declaration and the Convention on children's rights. We hope and wish all children in the world are treated equally and get what they rightfully deserve!