One of the most auspicious fasts observed by married Hindu women in India is Vat Savitri. It is known by several other names such as Savitri Vrat, Savitri Brata, Savitri Amavasya, Vat Amavasya and Sabitri Uwaans. The festival celebrated to honour the legend of Savitri and Satyavan, it is celebrated on no moon day by women in Northern Indian states for the long life and success of their husband. A fortnight later, women in western states will celebrate the festival on full moon day as Vat Purnima. Like any festival and auspicious event, exchanging messages and greetings is a common practice among women observing Vat Savitri Vrat. They greet each other with beautiful images and wishes. This is why we bring you a collection of Vat Savitri images, Savitri Vrat images, Vat Purnima images, Savitri Brata photos, Vat Savitri wishes, Vat Savitri greetings and more to make the festival more colourful. Vat Savitri 2019 Wishes and Images: Best WhatsApp Messages, Vat Purnima Quotes and SMS to Send Warm Greetings on Savitri Brata!
Vat Savitri Puja will be celebrated by married women from the states of Bihar, Odisha, Uttar Pradesh, Madhya Pradesh, Punjab and Haryana. This year, Vat Savitri will be celebrated on June 3 (Monday). A day before the fast day, women get their hands adorned with beautiful mehndi designs. Not only henna, but women love getting ready for the festival as it epitomises the love and devotion towards their marital bond. If you are observing Vat Savitri Vrat and need a quick tip on getting ready for the festival, From Sarees to Hair and Makeup, Let Bollywood Divas Teach You How to Get Ready for the Celebration! (Watch Videos).
If you wish to learn more about Vat Savitri Vrat 2019 Date and Time, Savitri Brata Shubh Muhurat, Tithi, Puja Vidhi and Vrat Katha to Celebrate Colourful Festival for Married Women, click on the link to read on. Coming to wishes and images, you will find a lot of Vat Savitri wishes, Vat Savitri images, Vat Savitri photos, Vat Savitri greetings, Vat Savitri messages, Vat Savitri quotes, Vat Savitri wallpapers, Vat Savitri pictures, Savitri Vrat wishes, Savitri Vrat greetings, Savitri Vrat images and more to download. Vat Savitri Vrat 2019 Mehndi Designs: Simple Henna Patterns and Latest Mehandi Images for Married Women to Celebrate Savitri Brata.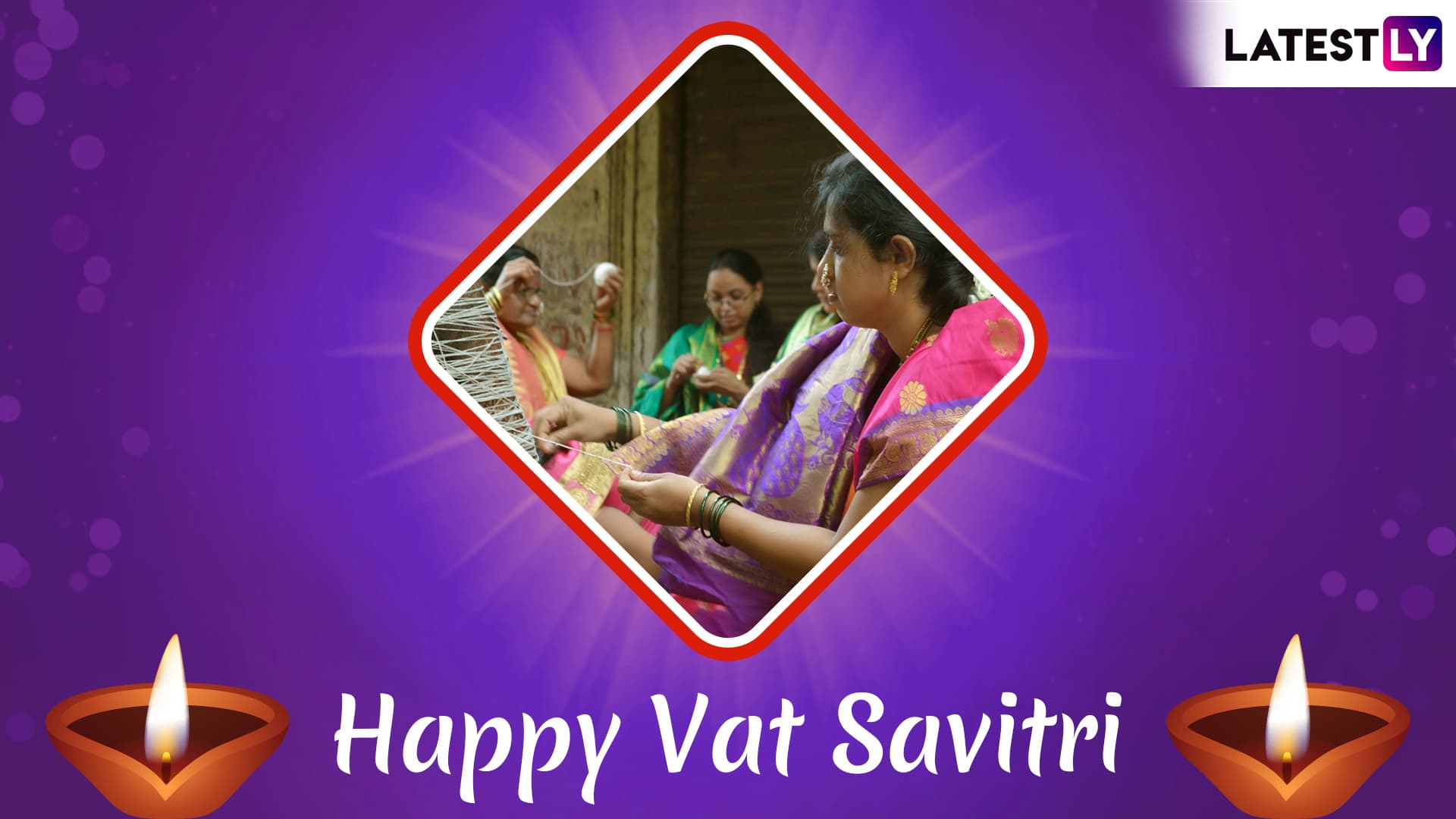 WhatsApp Message Reads: Ashirwad Badon Ka, Pyaar Pati Ka, Duaen Sabki, Karuna Maa Ki. Vat Savitri Amavasya Ki Hardik Shubhkamnaey!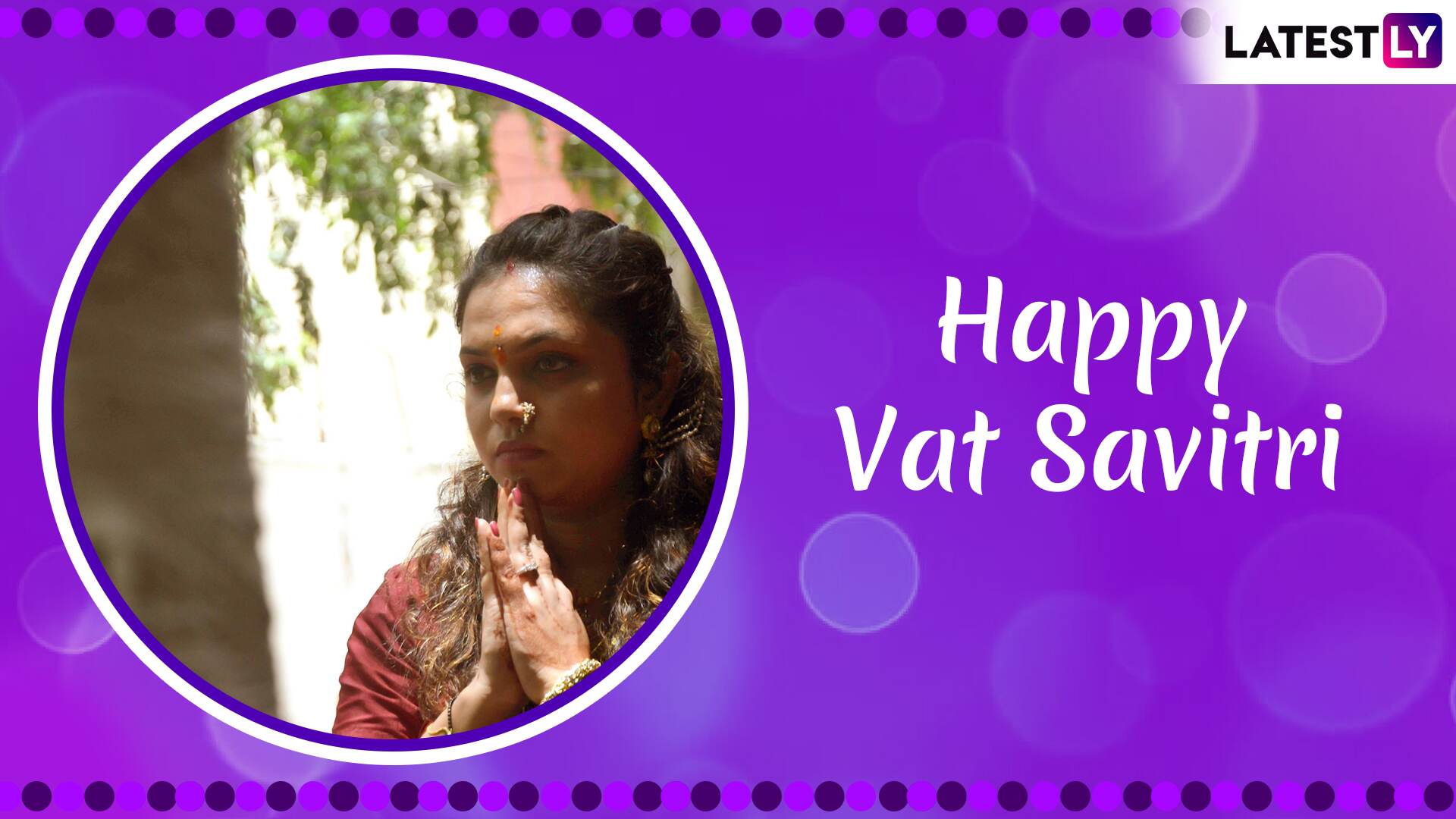 WhatsApp Message Reads: Aaj Mujhe Aapka Khaas Intezaar Hai, Ye Din Hai Vat Purnima Ka.. Apki Lambi Umra Ki Mujhe Darkaar Hai.. Jaldi Aana, Yakin Karna Apke Liye.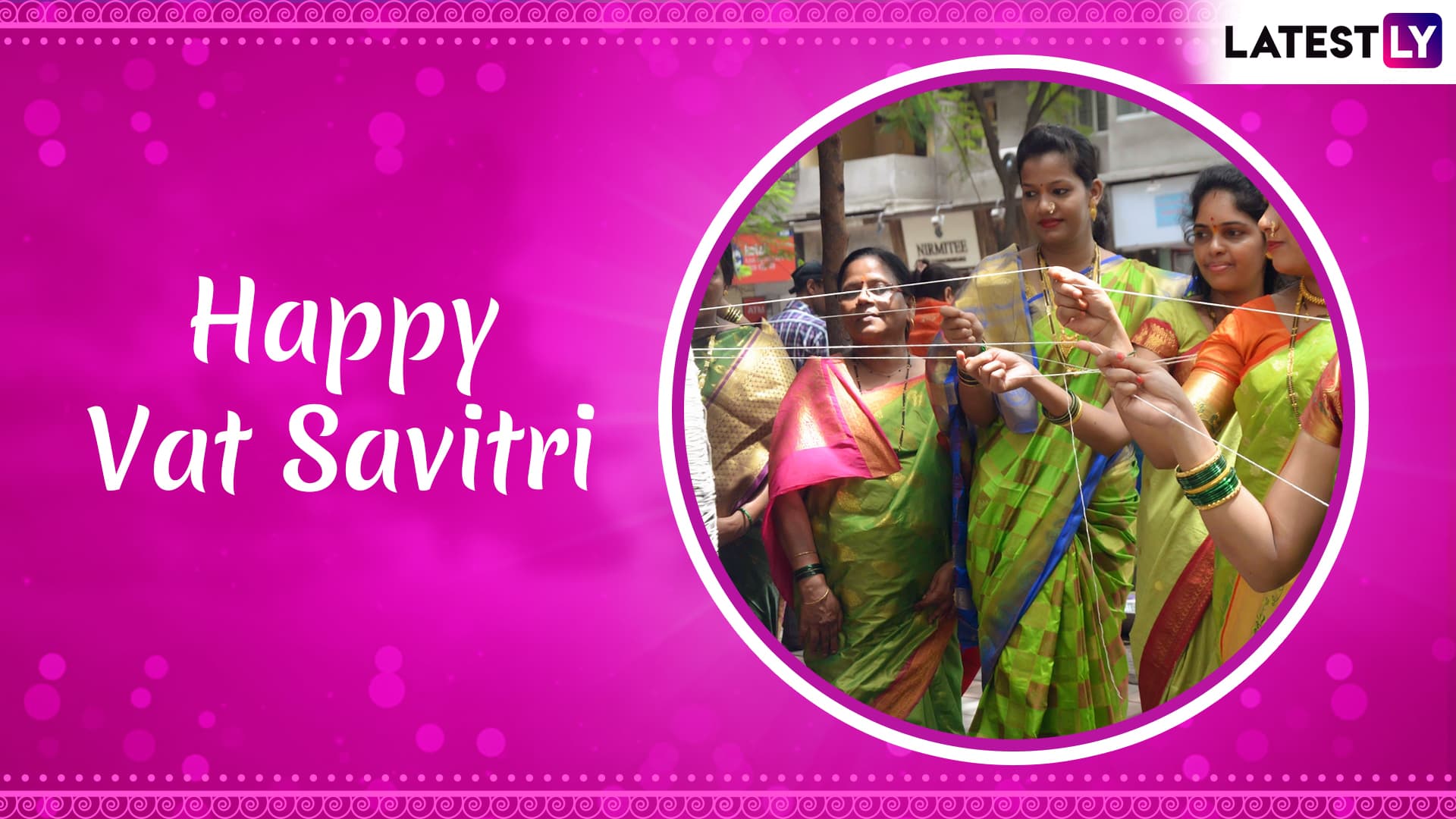 WhatsApp Message Reads: Laxmi Puja Khushio Ka Ujalo Ka Laxmi Puja, Aapki Jindagi Khushio Se Bhari Ho, Duniya Ujalo Se Roshan Ho, Ghar Par Maa Kali Ka Aagman Ho…Happy Laxmi Puja Vat Savitri Puja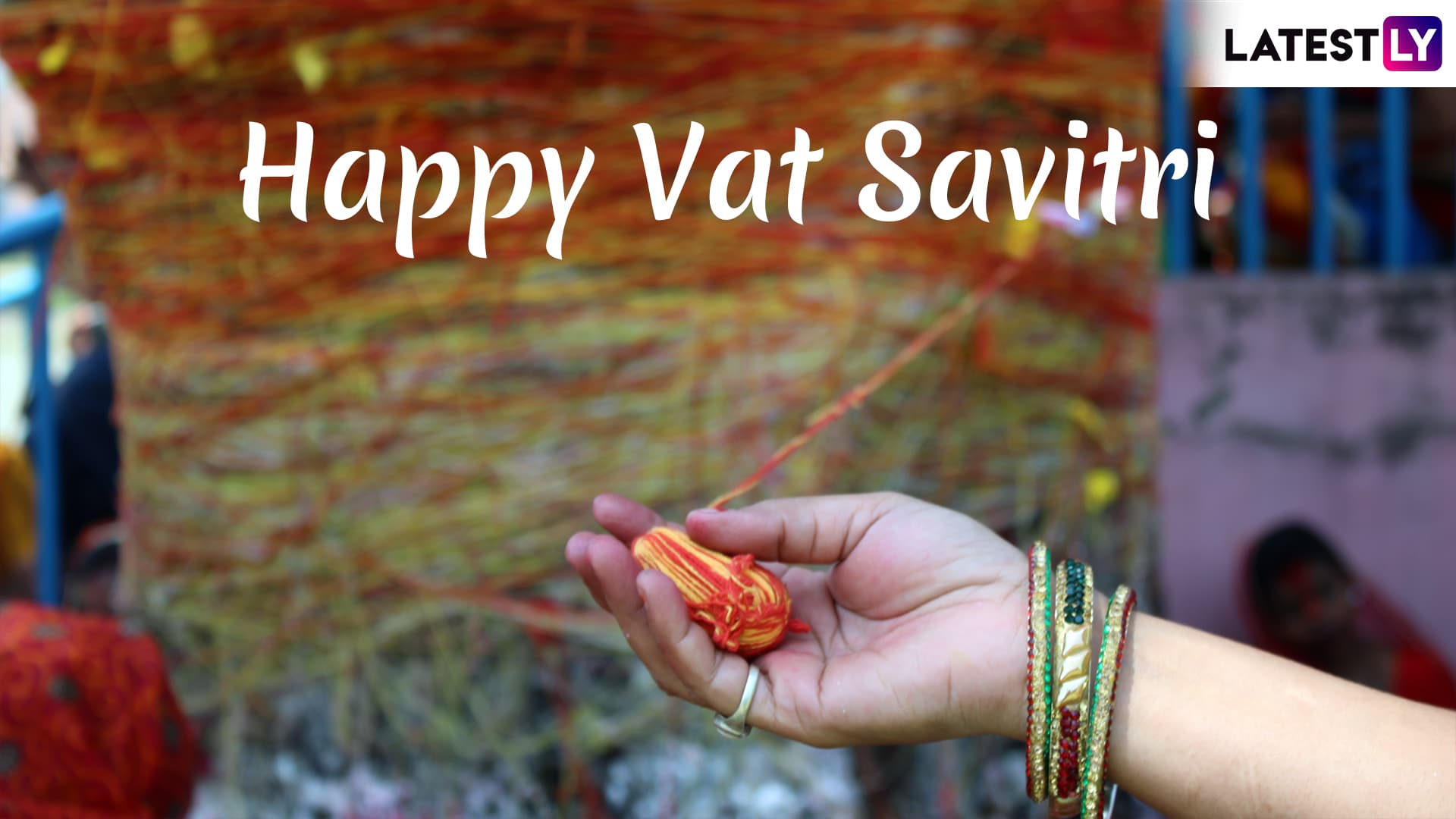 WhatsApp Message Reads: May the Sindhoor, Testify Ur Prayers, For Your Husbands Long Life, The Mangal Sutra Reminds U Of, The Promises That Binds U. Happy Vat Savitri Puja
A couple of weeks later on June 16, married women from the Western states of Maharashtra, Gujarat and Goa will be celebrating Vat Purnima. The difference is because northern India follows Purnimanta lunar calendar while the rest of the country follows Amanta calendar. Other than the dates due to the lunar calendar, celebrations and significance remain the same. We wish all the married women celebrating Vat Savitri a very happy fasting day!