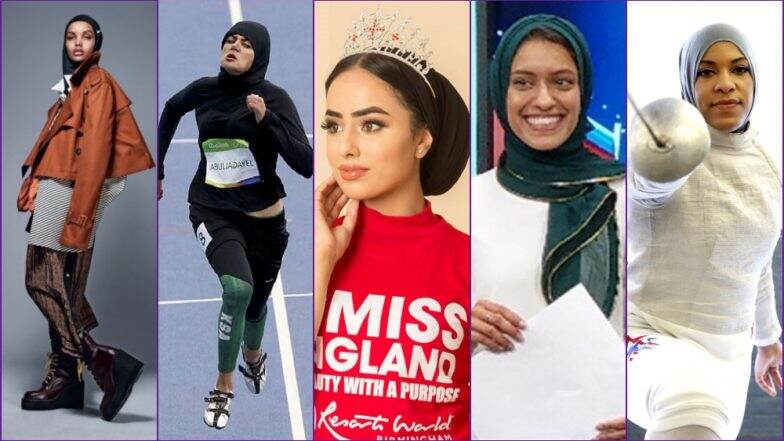 World Hijab Day is observed on the 1st of February annually since 2013. The international day was started by Nazma Khan, a New York resident to foster religious tolerance and understanding about millions of Muslim women who choose to wear the hijab. Hijab is a veil or headscarf worn by some Muslim women in the presence of any male outside of their immediate family, which usually covers the head and chest. Wearing Hijab has been a matter of big debate with a section donning it to conform to Islamic standards of modesty while the other part sees it as a sign of oppression. But whether one wears a Hijab or not, the ladies are met with judgemental eyes, discrimination and intolerance in many cases. Today, on World Hijab Day, we will be looking at five ground-breaking examples of five Muslim women who excelled in fields such as sports and beauty pageants while rocking the veil with pride. World Hijab Day 2019: Theme and Importance of The Day Dedicated to Veil Worn By Muslim Women.
1. Halima Aden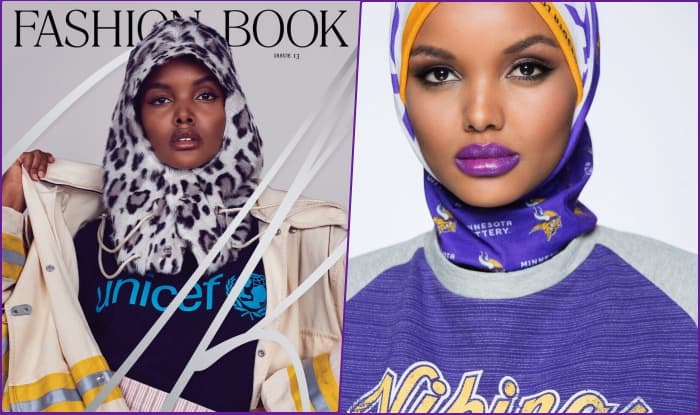 Born in Kenya, 21-year-old went from being a child refugee to an international model. Halima received national and international media attention after being the first woman to wear a hijab in the Miss Minnesota USA pageant in 2016. She was also the first contestant in competition's history to walk the stage in a burkini and headscarf. The wide fame landed Halima Aden a place in the American modelling industry after IMG Models signed her. The Somalian model has walked for reputed designers worldwide in New York, Paris, Milan, London fashion shows. Halima Aden also became the first hijab-wearing model on the cover of Vogue Arabia in 2017. Vogue Does It Again! Magazine Features Hijab-wearing Model Halima Aden On Their British Cover.
2. Sara Iftekhar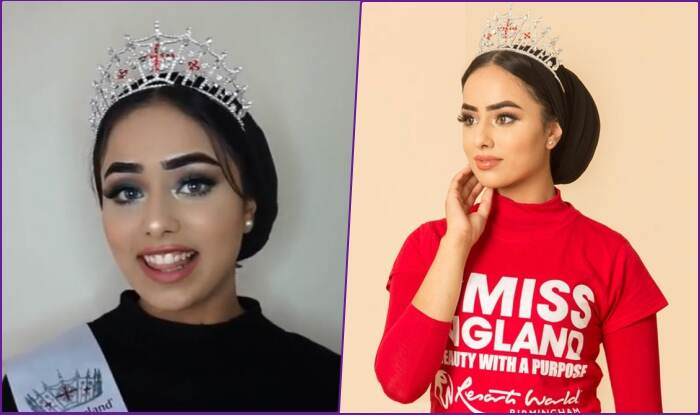 In 2018, Sara Iftekhar, a 20-year-old law student from West Yorkshire made headlines and for a compelling reason. She was the first hijab-wearing contestant in Miss England finals. Competing among 50 participants vying for Miss England crown, Sara raised a big point on why her decision to wear hijab be an issue. She was quoted saying, "If I want to cover myself up and dress modestly why should that be an issue? I am just like the other contestants." First Time Muslim Contestant to Wear Hijab in Miss England Finals.
3. Ibtihaj Muhammad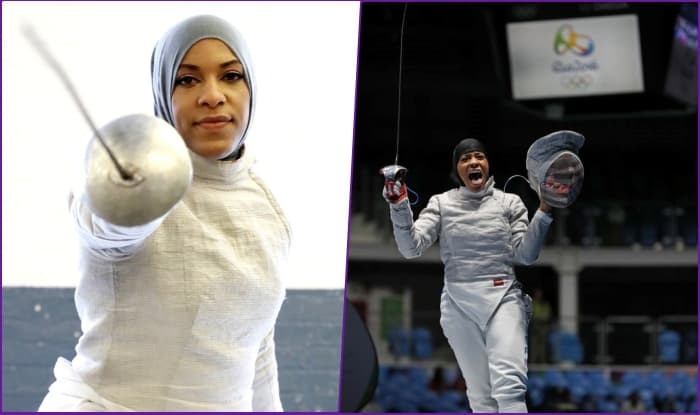 The first hijab-wearing barbie doll was introduced a couple of years ago. But do you know who the inspiration behind it was? She is Ibtihaj Muhammad. An Olympic fencer, the 33-year-old grabbed the media attention globally after she became the first hijab-wearing Muslim-American woman to win a medal in the Olympics. Ibtijaj was a part of women's sabre team that won a bronze medal at the 2016 Summer Olympics.
4. Kariman Abuljadayel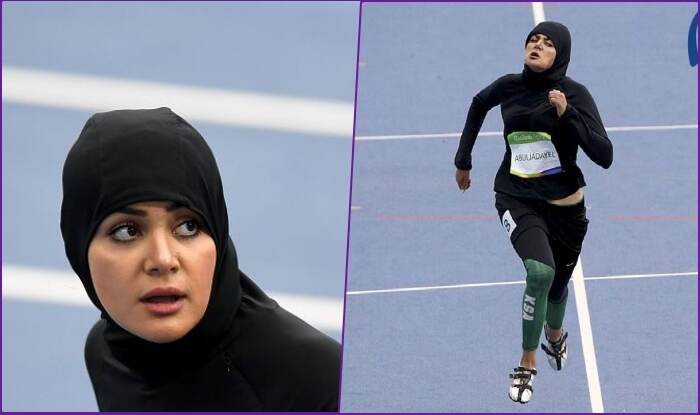 Another athlete who made Olympic history at Rio 2016 was Kariman Abuljadayel. She was the first female Saudi Arabian sprinter to participate in women's 100 meters event. Keeping her Saudi Arabian culture in mind, Kariman stepped on to the racing track fully covering her body in a black suit and hijab. Despite finishing seventh in her preliminary heat, the girl from Saudi Arabia earned massive support and praises on social media.
5. Tahera Rahman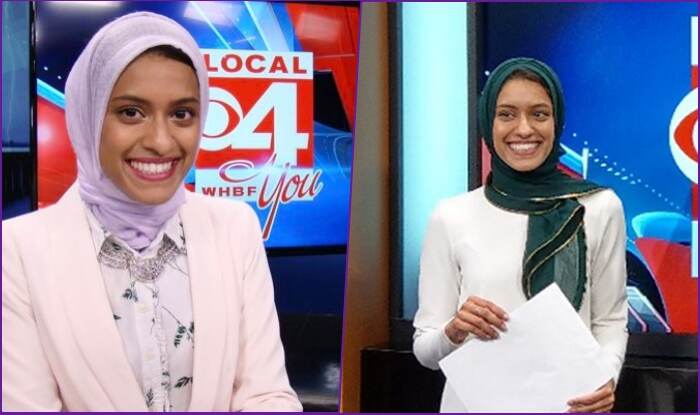 Tahera Rahman became America's first hijab-wearing television reporter previous year. The Then 27, the Loyola University Chicago graduate hit the headlines when she first went air on February 8, 2018, making history as the first full-time hijabi Muslim newscaster.
While the debate on hijab continues, these powerful women are setting an example by making history in their respective fields. It is essential to acknowledge them as they are wearing hijab by choice and showing the world not to see it as a sign of weakness or oppression. They are an empowering role model for young girls and women for both Muslims and non-Muslims alike around the world.