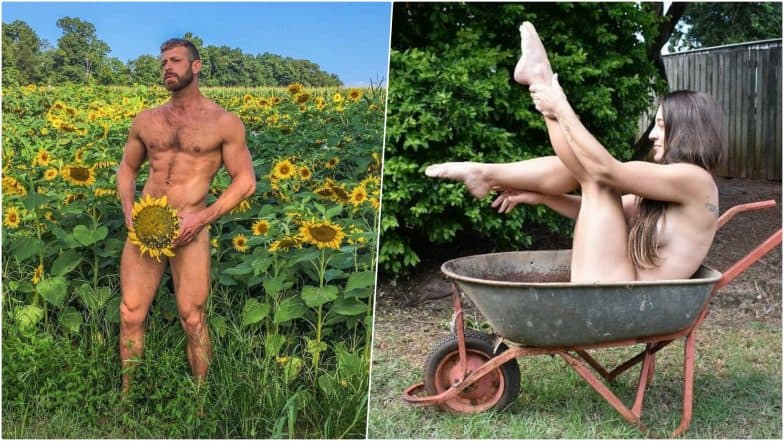 World Naked Gardening Day (WNDG) will be celebrated on May 4, 2019. Yes, there is a day dedicated to passionate gardeners and non-gardeners who love to trim bushes and hedgerows. Founded by Nude & Natural magazine consulting editor Mike Storey and Jacob Gabriel, the international day is aimed at body positivity and naturist (nudist) lifestyle. The first World Naked Gardening Day was held on September 10, 2005. However, the first Saturday of May was adopted as the date of this quirky and bizarre celebration. Enthusiasts enjoy their time gardening naked and sharing photos with the hashtag, #worldnakedgardeningday. A 50-Year-Old Naked Body Surfer at the Nudist Beach Headbutted a Shark Then Fought It Off by Punching It.
According to Wikipedia, WNDG was started by Storey along with permaculturalist Jacob as a project of Body Freedom Collaborative (BFC). According to the organisers' website, "Second only to swimming, gardening is at the top of the list of family-friendly activities people are most ready to consider doing nude." The goal is to normalise the idea of being comfortable in your own skin, promote body positivity and of course, do it for the love of gardening. No More Eating Naked! First Nudist Restaurant From Paris to Close its Doors.
According to NBC's Today News, WNGD "has become an annual tradition that celebrates weeding, planting flowers and trimming hedges in the buff. While it's linked to a movement of nudists who promote wholesome and unashamed acceptance of the human body, the day is meant to be funny, lighthearted and non-political, founders say." Writing further on the event, organisers' write, "our culture needs to move toward a healthy sense of both body acceptance and our relation to the natural environment."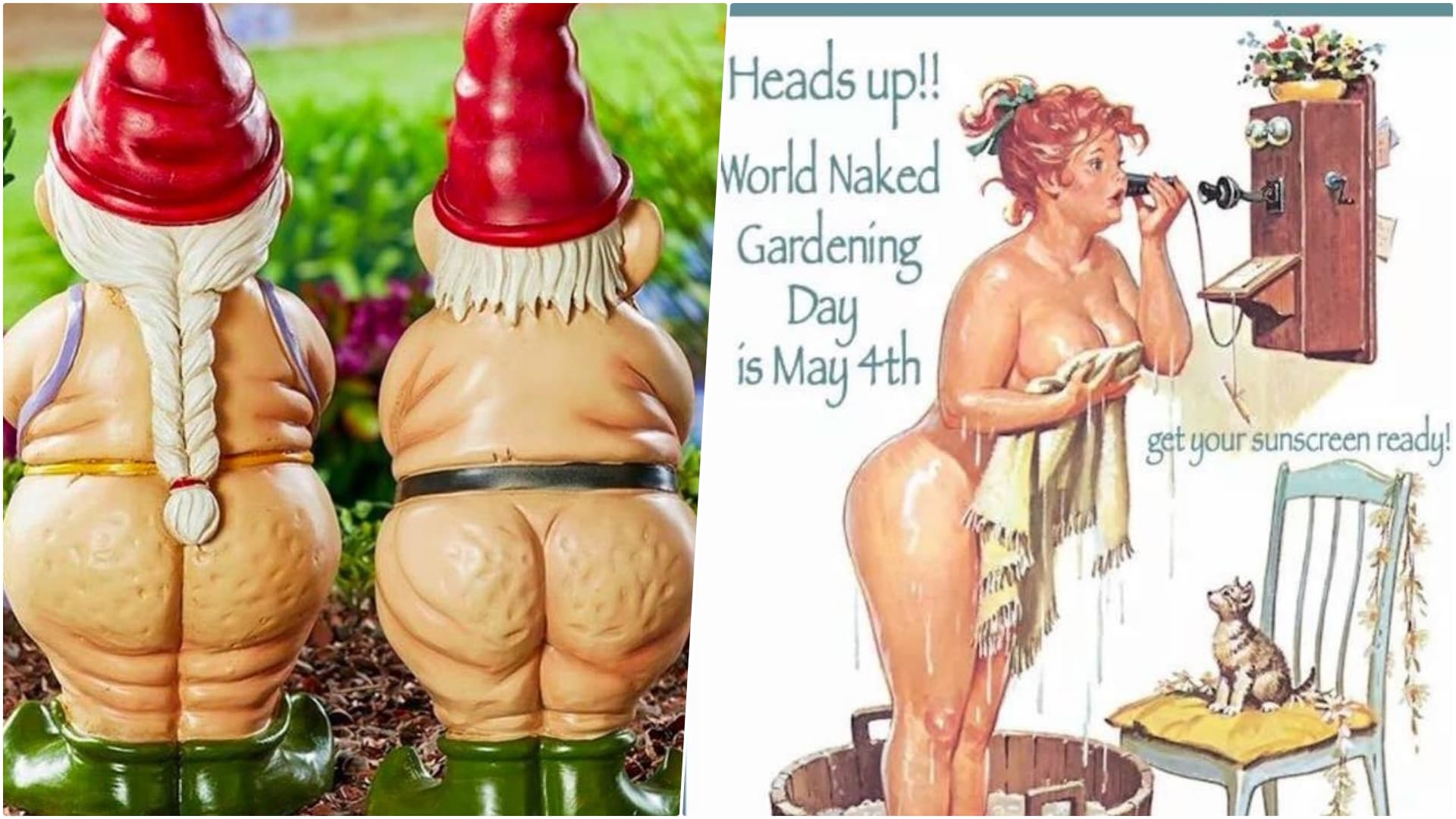 Time To Prune!
World Naked Gardening Day Spent Well
Another Couple, Another Memorable WNGD Moment
People are adopting naturism or nudism lifestyle and practice it, mostly but not all on private property. However, when it comes to WNDG, enthusiast gardeners get naked and enjoy pruning hedges, removing weeds from their lawns.
Some handy tips to those who will be stripping off to observe World Naked Gardening Day are – 1) Apply sunscreen to avoid getting toasted under the sun 2) Keep insect repellents nearby 3) Make sure to not startle your neighbours with your 'fun gardening session' 4) Most importantly, stay away from thorny plants that might 'poke' you uncomfortably 5) Finally, enjoy your day to the fullest in your birthday suit.