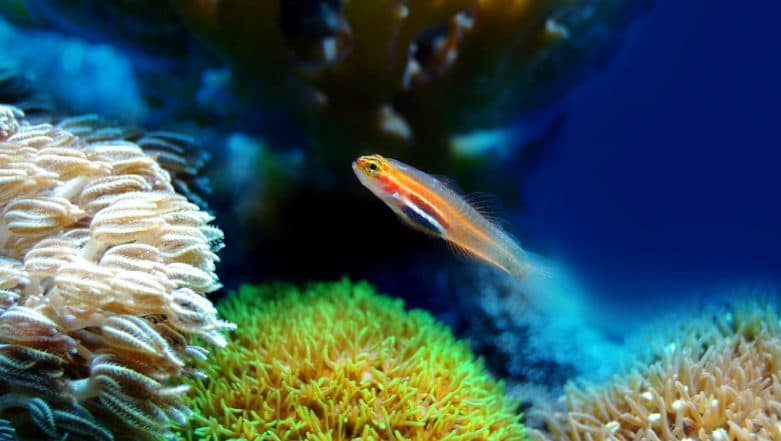 The animal and wildlife that live in the wild hold an undefinable and intrinsic value to the ecological, social, economic, educational, cultural and other aspects of human well-being and sustainable development. So to honour the varied forms of wild fauna and flora, World Wildlife Day is celebrated. The World Wildlife Day is globally celebrated on March 3 every year since the United Nations General Assembly adopted the Convention on International Trade in Endangered Species of Wild Fauna and Flora (CITES) on December 20, 2013, to raise awareness on world's plant and animal species. The theme of World Wildlife Day 2019 is "Life below water: for people and planet".
This year for the first time, the wildlife day is dedicated to marine species. The ocean and other water bodies comprise 99 per cent of the world's total habitat. The aim of this year's theme is to raise awareness about Marine lives. This day give us the opportunity to celebrate their importance and also, reminds us to stop up against the rising wildlife crime. Tortoise Cools Off The Heat by Enjoying Water Sprinkler, Watch The Cute Video From Arizona.
Watch Video on World Wildlife Day 2019:
#LifeBelowWater have sustained human civilization for millennia. But today they are under serious threats, incl. overexploitation, #pollution & #ClimateChange.

Listen to #YoungVoices & help reduce the threats to #MarineSpecies! "If not me, then who?"#WorldWildlifeDay #WWD2019 pic.twitter.com/lAFOHZB2Z4

— World Wildlife Day (@WildlifeDay) February 20, 2019
Speaking on the importance of World Wildlife Day, The United Nations Secretary-General António Guterres- "On this World Wildlife Day, let us raise awareness about the extraordinary diversity of marine life and the crucial importance of marine species to sustainable development. That way, we can continue to provide these services for future generations." 51 Whales Die After Mass Stranding Off on Chatham Island in New Zealand.
If you really care about the wildlife there are various ways to celebrate including learning about endangered species, visiting wildlife parks, donating to conservation NGO or projects. You can also learn about challenges wildlife is facing and share what you have learned with your family and friends. You can also share it on social media with hashtags  #LifeBelowWater, #WWD2019, #MarineSpecies #DoOneThingToday #SDG14.