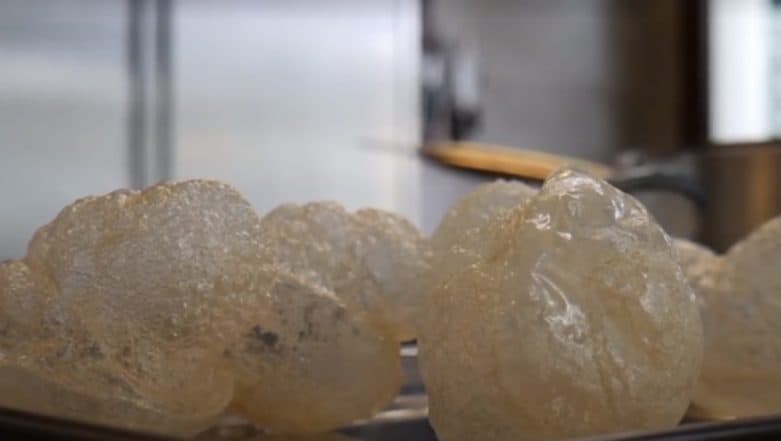 Your favourite binge eating episode would definitely be a box full of French fries. But not any more or at least if you happen or have a plant to visit Italy anytime soon. An Italian restaurant has come up with a more creative way to impress your taste buds. The unique dish is called 'fried Air'. And before you raise your eyebrows, let us tell you, it has gained enough popularity and the crispy treats are its customers favourite already. The dish is making headlines online for nearly a month now. Identified as Feva Restaurant, the Fried air will cost you 30 dollars (about Rs. 2,000) per serving. New Year 2019 Effect! Salad Bars Get Overcrowded in NYC Thanks to 'Eat Healthy' Resolutions. 
The name is a bit misleading though! According to My Joy Online, the crispy treats are made of tapioca skin that is first baked and then deep fried. Since there is some air involved in the cooking process or at least an element of it—ozone, it has been given the name fried Air. Nicola Dinato is the head chef at Feva Restaurant. Dinato wanted to capture the essence of being outdoors and breathing fresh air in a dish aptly called, 'aria fritta' or 'fried air', stated the report. Are Maggi Noodles Safe? How Lead and MSG in Food Affect Your Health. 
Italian Restaurant Serves Fried Air
After the tapioca skin is baked and fried, it is filled with ozone for about 10 minutes. The addition gives the treats a distinctive smell. It is then placed on a bed of cotton candy. Despite the charges being flashed online, one of the restaurant's employees reported that the fried air is actually offered for free to all the guests as a welcome. "I always serve it as an appetizer to remind my clients that they always have to try and fill their life with real experiences," said Dinato.