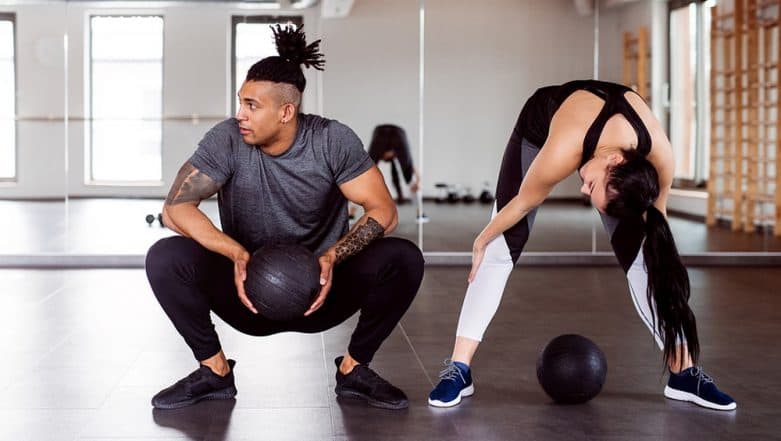 Friendship Day 2019 will be celebrated in India, Bangladesh, Malaysia and UAE on August 4. As per the declaration by the General Assembly of the United Nation, International Friendship Day is declared on July 30. However, Indians celebrate this day every year on the first Sunday of August. The history of Friendship Day dates back to 1958 when World Friendship Crusade proposed it. On the occasion of Friendship Day, let us find out how we can motivate our best friend for a fit and healthy lifestyle. It is said that your friend circle plays an important role in influencing you. A healthy friend can help you adopt good eating habits and motivate you to exercise. Happy Friendship Day 2019 Wishes And Greetings in English: WhatsApp Stickers, Quotes, SMSes And Messages to Share With Your Friends.
If you follow healthy lifestyle, motivate your friend to do the same. Here's how.  Friendship Day 2019 Date in India: Significance And History of the Day That Celebrates Friends.
1. Offer Your Friend Healthy Food to Eat
Whenever you meet your friend, offer them healthy foods like fruits, dry-fruits or dark chocolate. If you have a friend at your workplace,  share salads, healthy protein meals during lunch or dinner. Motivate them to eat nutritious foods and make them realise how they can benefit their health in future.
2. Have Conversations on Fitness
Indulge in conversations related to health with your friend. If your friend is overweight or facing a health problem, motivate them to do some physical exercise and follow a healthy diet. Whenever you speak with your friend, constantly remind them that they need to avoid junk food. Help them control their temptation.
3. Take Them Out for a Fitness Activity
The best outing for a fitness enthusiast is a gym, playground or jogging track. Invite your friend to join you in your workout session. Encourage them to exercise and fill them with confidence on a daily basis. A restaurant or a pub can be a good place to visit on a special occasion with your friend, but make sure that it should not become the regular place of meeting. Instead, you and your friend can take up a fitness activity like badminton or go out for cycling or trekking.
4. Gift Them Fitness Related Stuff
We all spent time thinking about what to gift to our friend on Friendship Day. This Friendship Day 2019 gift your friend with fitness paraphernalia like fitness tracker band, yoga mat or a resistance tube, which your friend can use at home for workouts. Protein bars are also another good option for gifting your friend.
5. Share Fitness, Workout and Diet Related Post on Social Media
It is a good idea to inspire your friends and initiate them to move towards a healthy lifestyle by posting your fitness activities on social media. Upload your workout video and the healthy food you eat on platforms like Instagram. Instead of sending funny jokes, share fitness-related content with your friends.
Remember, a true friend is one who points out your mistake. At some moment, your friend might just feel upset about you constantly pointing him out on his sedentary lifestyle and eating habits. But eventually, your friend will praise you for bringing about a good change in his lifestyle. This Friendship Day, let us make a pledge towards improving our friends' health.