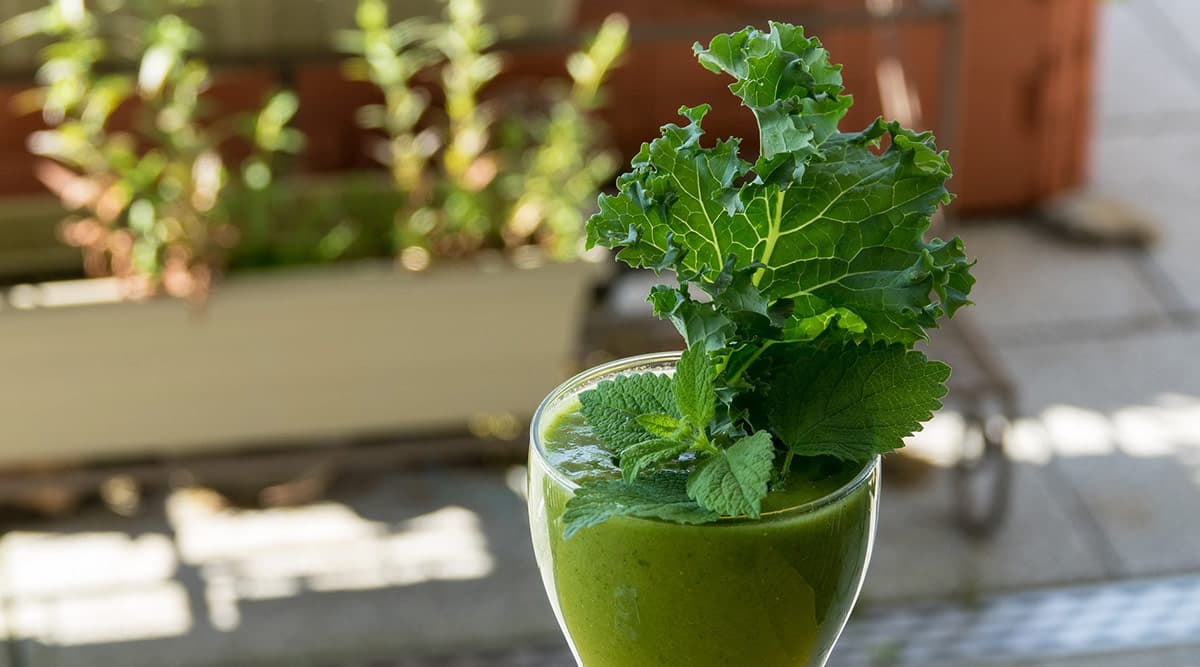 National Green Juice Day is celebrated every year on January 26 since 2016. This day can be celebrated by drinking nutritious green juice. You can either opt for a cold-pressed bottle of green juice or make your own healthy smoothie early in the morning. Furthermore, to become part of this celebration, you could upload the photo of green juice by using #NationalGreenJuiceDay and #GotMyGreens. Let us explore more about the day as we will give you more reason to drink green juice for all the lovely health benefits. Yes, it is time to celebrate National Green Juice Day 2020! Skip the Cocktails and Drink To Your Health These Refreshing Tea Mocktails All Weekend Long!
The whole idea to celebrate National Green Juice Day is to encourage people to stick to their health and wellness resolutions by drinking green juice. It was discovered in the year 2016 by a health beverage company Evolution Fresh in the United States, that more than 50 percent of Americans break their New Year Resolution to stay healthy by end of January. Hence, from then onwards they declared January 26 as National Green Juice Day where people should be inspired for health and wellness by making them drink green juice.
Health Benefits of Green Juice
1. Helps to Maintain Alkalinity- The body needs to maintain its pH level from 7.35 to 7.45, that is, not too acidic at the same time not too alkaline. However, when processed foods are eaten, the body becomes acidic, which results in minerals being used from different parts of the body. This can lead to digestion problem and weak bones. Drinking a glass of green juice every day can help maintain alkalinity.
2. Helps Restore Energy - After a full day of tiring work, you could treat yourself with a glass of green juice instead of a beverage like tea. Green Juice is enriched with essential vital and minerals which will activate the body.
3. Aids in Weight Loss - Drinking a glass of green juice regularly can help in weight loss as it detoxifies the body and eliminates toxins from the body.
4. Enhances Immune System - Green juice smoothies are prepared with ingredients which feed the body with zinc, Vitamin C, nutrients responsible for strong immune.
5. Provides Body With Essential Amino Acids - The body requires amino acid as they are the building blocks of protein. A glass of nutritious green juice can help the body with essential amino acids.
Apart from this green juice can also help in clear skin, at the same time reduce ageing. A healthy green juice contains probiotics which support gut health. Without a second thought, you should definitely try a green juice on National Green Juice Day and vow for a healthy living.