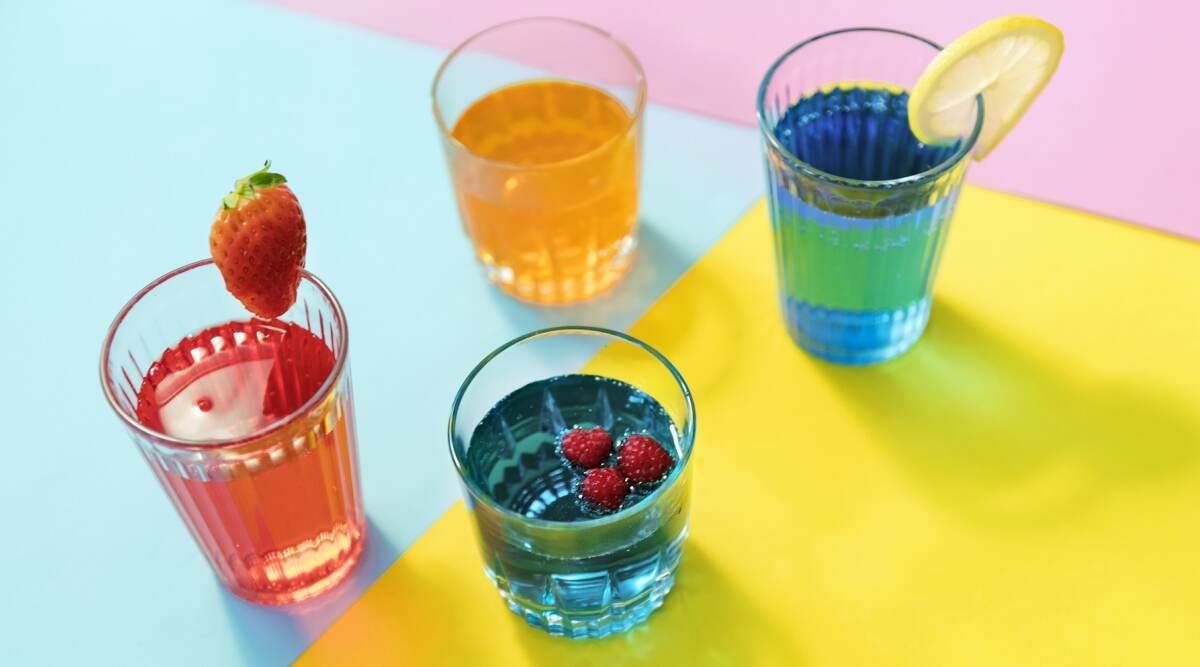 Non-alcoholic cocktails are any day better than those sugary alcoholic beverages and for good reason. Mocktails can be prepared with healthy and hydrating fruits and it only requires a light juice to complete them. But what if we tell you that you can prepare even more refreshing tea mocktails? Whether it is your birthday or you are throwing a baby shower, take a break from alcohol and try these tea mocktail recipes we bet you will love.
1. Iced Green Tea Frappe
If you were never a fan of green tea, this iced green tea frappe will get you on board. With only a very few ingredients, you can prepare this oh-so-refreshing treat. Simply mix four packets of green tea powder with two tablespoons of milk to make a paste. Now add the paste, milk, and ice to a blender and blend on high speed. Pour the mixture to a frappe cup and garnish with sprinkles. Can You Drink Alcohol on a Ketogenic Diet? 5 Keto Alcoholic Drinks That Are Low in Carbs and Sugar. 
2. Lemongrass and Ginger Shot
If you swear by lemongrass, you will simply love this citrusy drink. Steep lemongrass tea in hot water with some ginger for five minutes and then strain. Now add one teaspoon of honey to the tea and stir until it is dissolved. Then squeeze some lemon, add a rosemary sprig and some crushed ice to the drink. Why You Should Drink Red Wine: 5 Excellent Reasons to Guzzle It.
3. Turmeric Ginger Lemon Iced Tea
Each ingredient in this drink will pack a wallop of wellness. Peel and roughly chop two tablespoons each of ginger root and turmeric and let them steep in boiled water until the mixture reaches room temperature. Squeeze in some lemon and place the mixture in the fridge for 12 to 24 hours. Once you remove the concoction from the fridge, strain the mixture and add some maple syrup to taste.
4. Green Tea Cinnamon Smoothie
This green tea smoothie can make a great caffeine break while revving up your metabolism. The thicker consistency will satisfy almost as much as pina colada without all the calories. Add half cup green tea, half cup unsweetened almond milk, one teaspoon cinnamon and half a banana to a blender. Then add some crushed ice and blend until smooth. Fruit Juice Can Shorten Your Life; Study Says Packaged 'Natural' Drinks Causes Early Death.
5. Hibiscus Tea Sparkler
Colourful, light, and refreshing, this sparkling hibiscus iced tea is perfect for your evenings with friends. In a large pitcher, combine a few tea bags, honey, and boiling water and let it steep for thirty minutes to one hour, depending on how strong you like your tea. Remove the tea bags and stir in some ice and sparkling water. Then add some mint leaves and refrigerate for an hour. Garnish with strawberries and serve.
Each of these recipes will give you the colour and freshness you are missing without any of the booze.