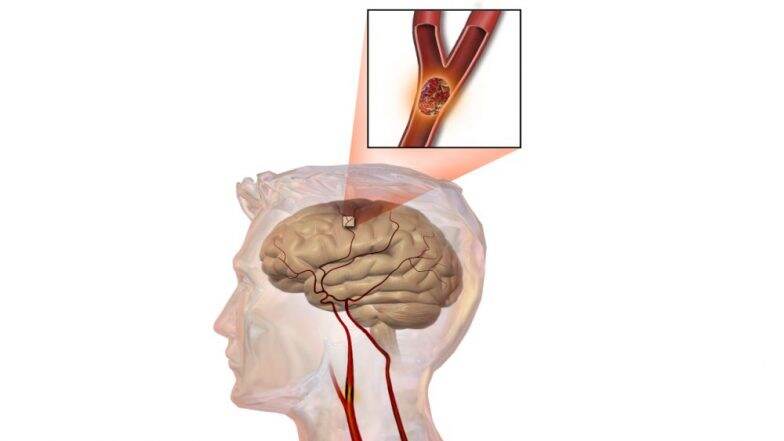 Breath-taking sex turned out to be almost too literal for a 45-year-old woman nearly died after suffering a from a stroke due to the impact of oral sex her partner gave her. She suffered from bleeding on the brain that could have killed her just when the 44-year-old was about to have an orgasm. Soon after the attack, she passed out, however, regained consciousness after around three minutes later. She was rushed to a hospital in west London for a check-up and scans showed she had burst a blood vessel, but she made a full recovery, as per reports by metro.co.uk. Absentminded People Could Be at Risk of Silent Stroke.
While you cannot directly blame the orgasm for the stroke, there sure seems to be a connection between the two. Experts believe that the changes in blood pressure during sex are 'well described' as a cause of bursting blood vessels, as per reports by the esteemed portal. It was also reported that she was absolutely fine when she arrived at the hospital.
Sex and Stroke
Stroke has many triggers. The unexpected life-threatening health issue can be caused by a number of reasons for example heart disease, Hypertension, bleeding disorders etc. However, to experience a stroke during sexual activity is quite a rare phenomenon. A lot of long term causes such as smoking, elevated fat and cholesterol levels, diabetes, blood clots, and heart disease, etc are also known to lead to stroke. However, a few studies have reviewed instances of a stroke occurring during or shortly after sexual activity, the possibility of which is quite rare.
Stroke gives out a number of warning signs that can show weeks or even months ahead. Out of various such signs, one of the most common ones is thunderclap headache which is a sudden, severe, explosive and excruciating headache.